Welcome back, Commander!
The Pre-Alpha of Timeless War is finally out! If you dont want to ready much further I suggest you check the Download on IndieDB right here and start. ;) Please read the information before reporting bugs.

The Pre-Alphas purpose
As I descriped in the last update, the Pre-Alpha is pretty much naked gameplay for now and rather a sandbox for debugging than a demo or something. For that I created topics in the forum to report all bugs you encountered.

Changes since the last Dev-Blog
Most changes during the last update are more of a minor nature to optimize the game. The first and for most bigger change are unit deaths. Units can now have particle effects when they die as well as sounds. >The second change goes hand in hand with game effects: the camera can now shake when something is blown up or large guns are firing.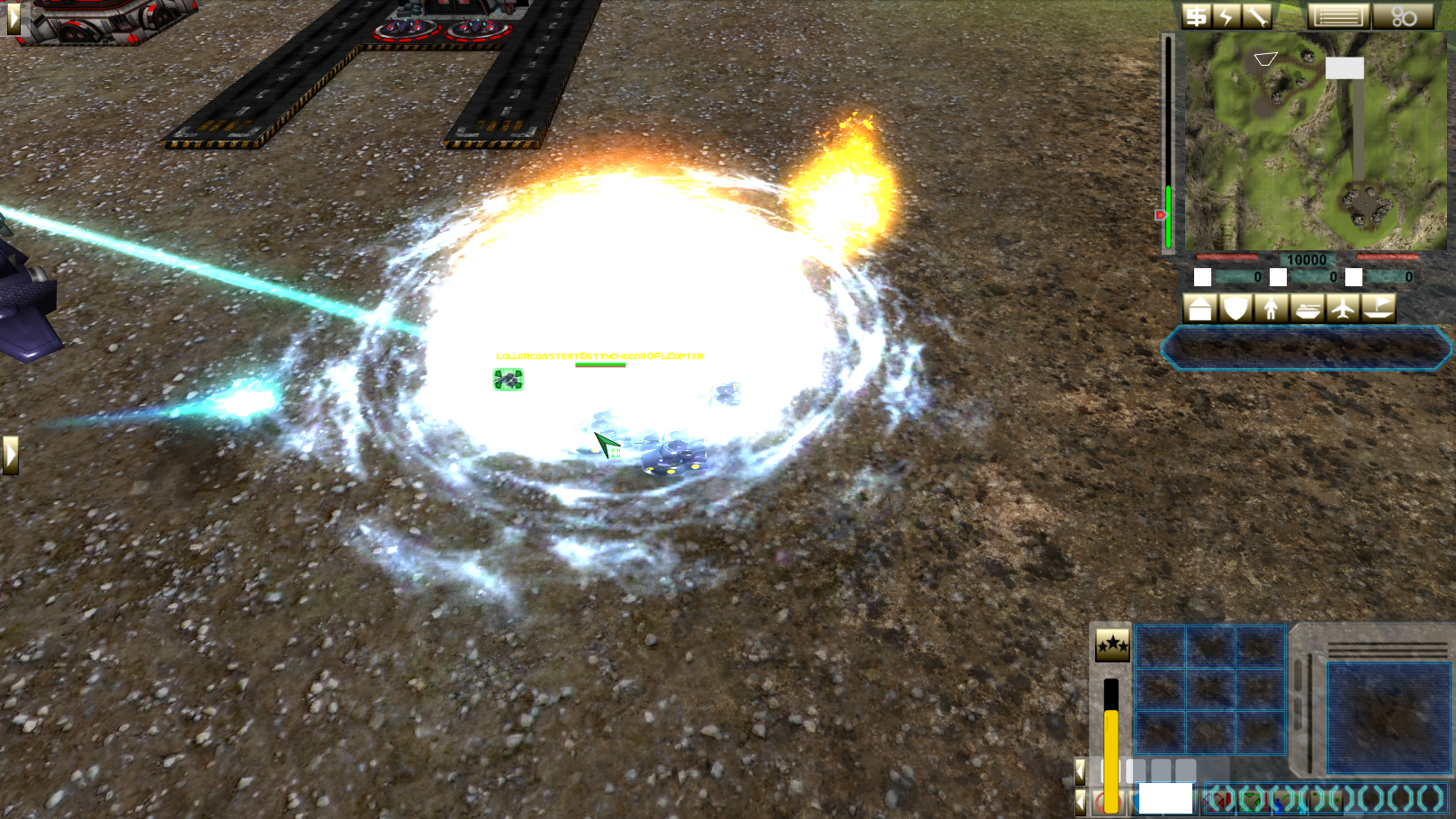 Third big change is the HUD information for selected units. The bars above now place themselves correctly if - let's say - the armor bar is missing because an unit has none, the shield bar will now place itself directly beneath the health bar, but moves down if by any reason the unit now has armor. The most noticeable change however are the player names and group index.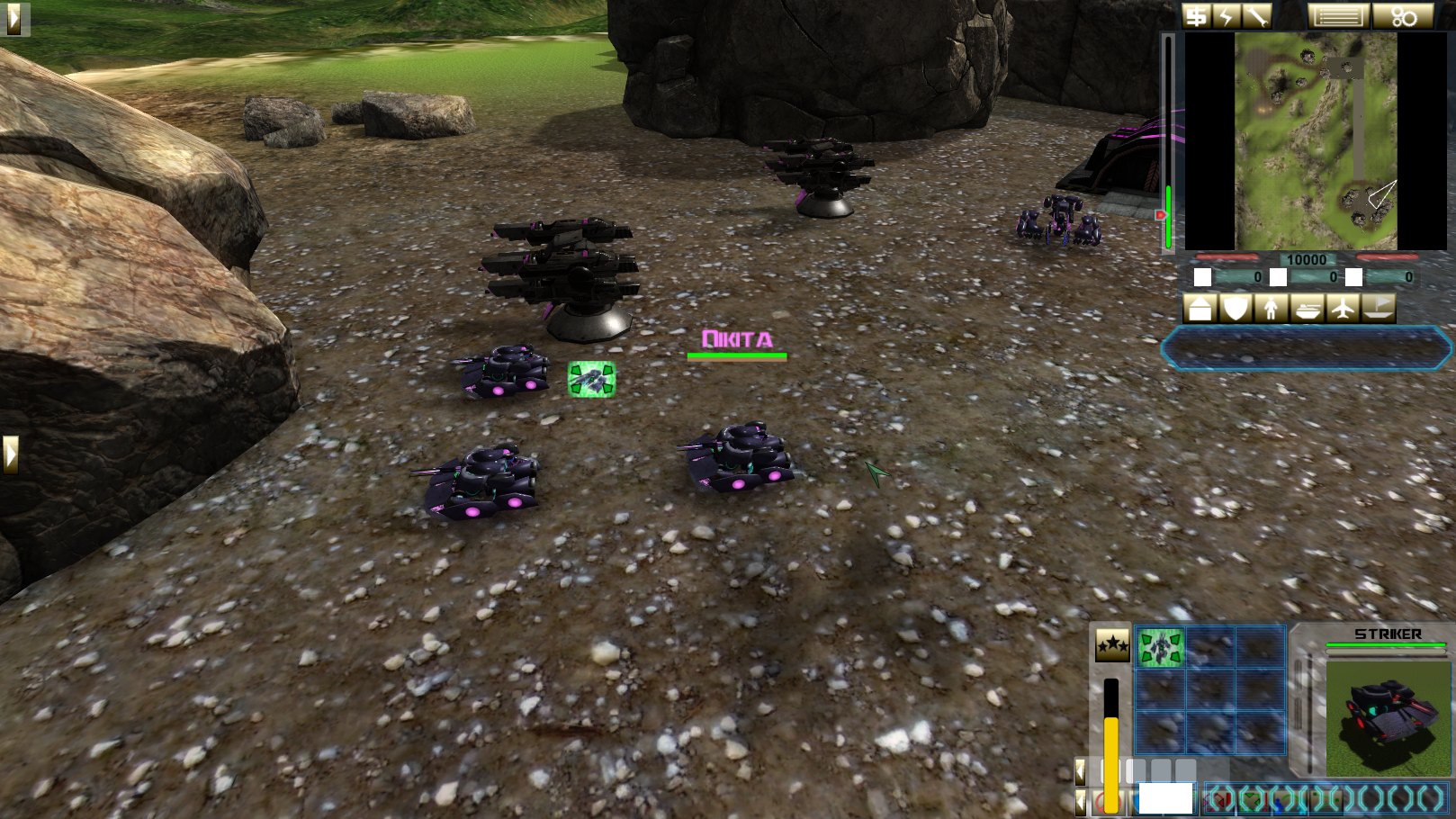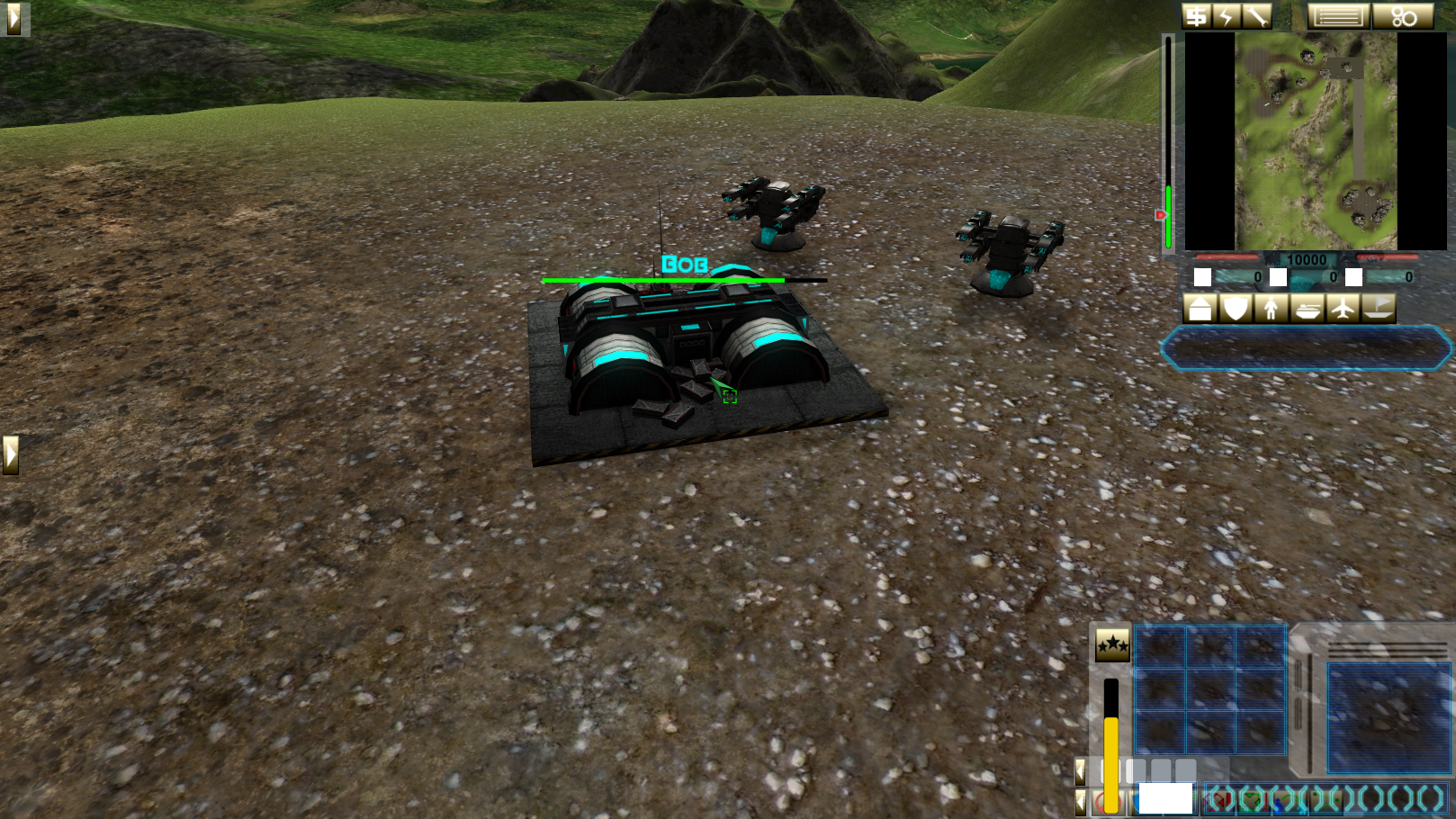 The last big changes are made on the UI, namely the player powers bar on the left. Before the bar was just for show. The only thing you could do with it in the past was folding and unfolding. Now it unfolds automatically if you have player powers or super weapons available and it also adjusts to the number of powers you have. In the final game you might be able to have 15 or 20 player powers and super weapons in total. And thats only if you invest all your perk points you gained in the current game into player powers and built all super weapons. The bar can show a total of 40 powers which you might gain if some crazy modder made a player power out of any action in the game.
Sadly, I didnt have the time to create a player power or super weapon mechanic yet, but it will change during this summer.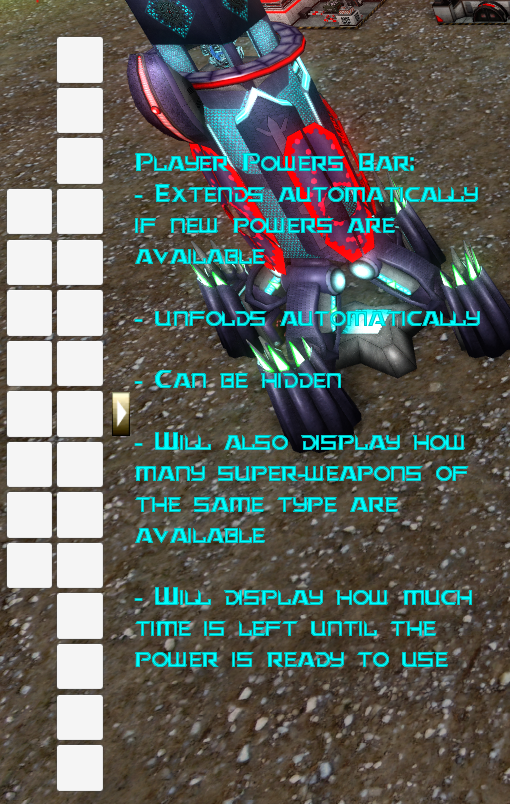 The Controls
In the last Dev-Blog I talked about some of the 3rd-Person-Controls. Below you can see ALL controls that are available for now (click to enlarge):

The controls can be changed once the option menu is available. More commands will be added later and since Unity support up to 7 mouse keys, you will be able to use the full extend of your Gaming Gear. ;) However, the controls might change if one is needed.

Congratulation, you are a Commander now! So have fun with the current build and I thank you in advance for your bug reports that will help to improve this games quality. I don't know when the next update will come, but hopefully I will be able to implement the menu into the game soon. So stay tuned, Commander!

Links:
Timeless War on Facebook
Timeless War on Steam