Following the release of our original Pre-Alpha Demo, we have made an absurd number of graphical enhancements, QoL improvements and bugfixes. We are going to continue development on this demo specifically, and may have another version or two to put out before it's all said and done.

That being said, our first order of business was to replace our god-awful main character model. We've received a lot of amazing feedback about this particular character, including, but not limited to:

"Bow-legged"
"Walks like a duck"
"The hair"

Et cetera. And we agree. Something we should maybe mention more is that we are not exactly artists, so our art (or lack thereof) leaves a little to be desired at times. Nonetheless, we managed to replace the main character and significantly increase the overall graphical quality of the main areas of the demo: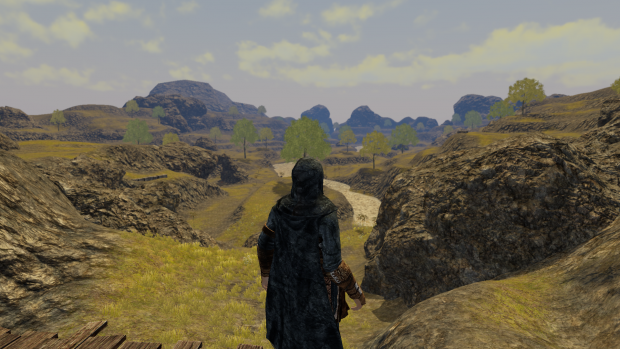 Note the enhanced contrast in the steppe and most importantly, a NEW main character model. The largest issue with transferring characters was with this character's cape (cloth component) itself. As anyone who has dabbled with cloth has realized, a lot of it comes down to some very precise and experimental fine-tuning.

We had also received some feedback indicating that there were not enough collectibles in the demo. Despite the fact that there are nearly 50+ unique items (not including the 100+ chests, bags, resource nodes, etc.) to find scattered throughout the demo, we too realized that some of these objects tended to blend in with the background scenery. To help alleviate this, we added a yellow 'tint' to objects that could be collected once the character comes within a certain distance, as seen here: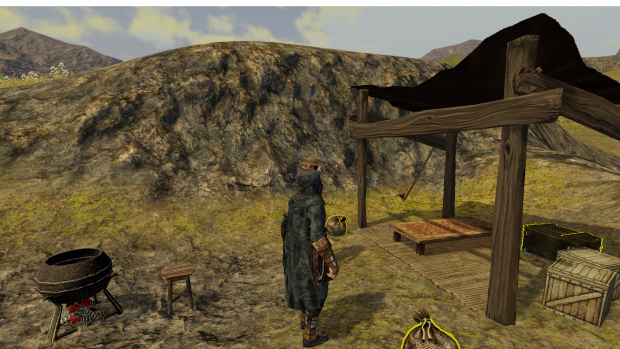 Another common complaint had to do with navigating the game world itself, specifically, the sizes of two areas: Cephaline and The Atonian Steppe (Canyon). To help mitigate this, we increased the default running speed of the main character and also opened up the map quite substantially to allow shortcuts in many more places where there previously were not. Here is a look at the minimap for one of these areas: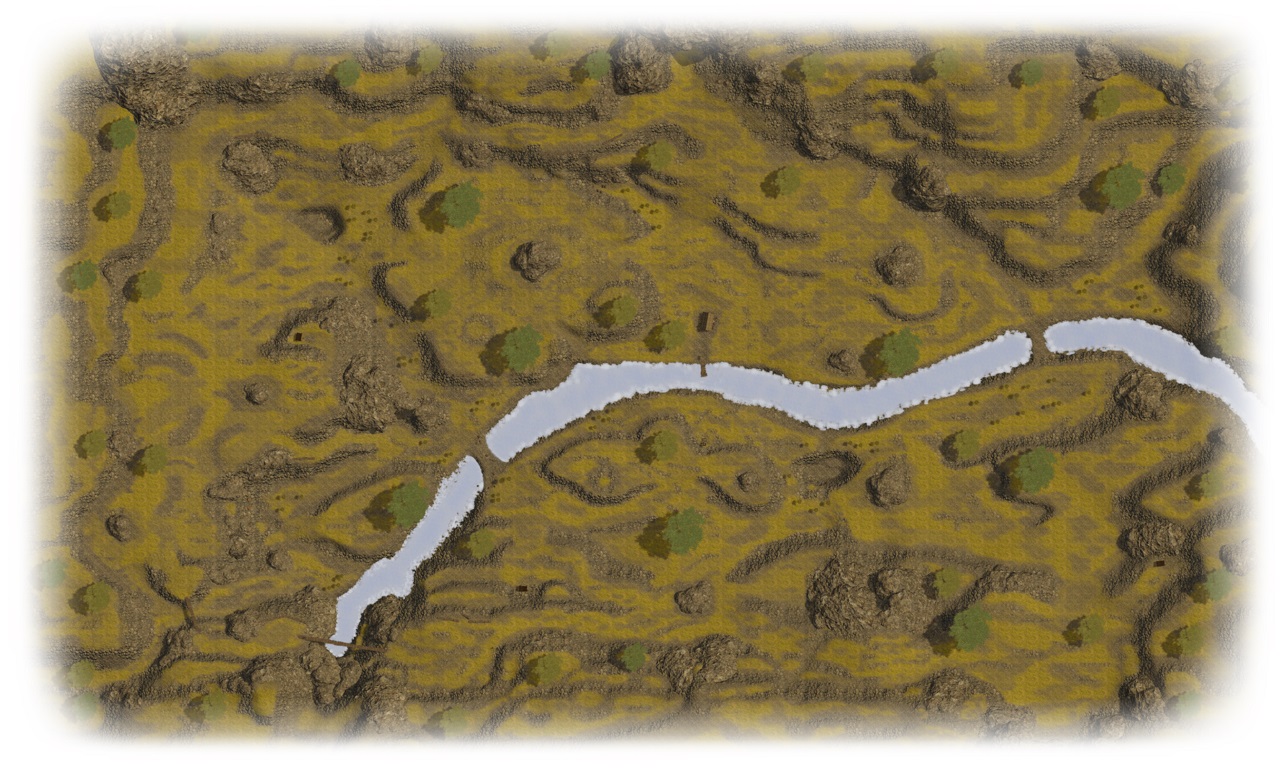 Speaking of minimaps, we also made several other improvements: map markers are now larger and crisper and now will appear on the full minimap even if they are not actually visible at the time. In other words, if a scene transition were on the other side of the map entirely, you'd still be able to see it on the full minimap. This helps to show the player exactly where they should be focusing their exploration.

We also cleaned up the zoom levels so that they are more consistent and obvious. Previously there were four different levels (no map, small, medium, fullscreen), but we have since removed one of those. (Guess which one?!) We also changed the way that the map is presented to the user: a pseudo 'fog of war' effect will be present in locations that cannot be accessed, despite them appearing on the minimap. This helps to show the player exactly where they can and cannot go within the demo.

In regards to the main village, Cephaline, we added a few shortcuts there as well, cleaned up some of the dialogue and added an oft-requested feature: an Inn. For a low price, the party can rest here to recover all of their HP/SP (as is standard.) This is a huge improvement as previously, the player would have to chug about 6 Salves and a handful of Solvents to restore HP and SP respectively. Not ideal.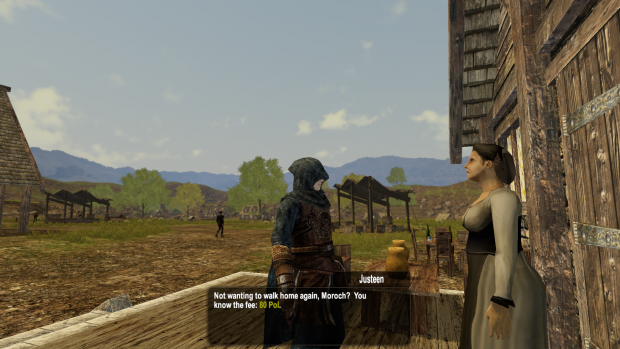 We have made many, many other adjustments as well:

-Significantly improved collision detection and responses
-Added in certain inventory items that were accidentally left out of 1.0
-Shadows are now much more crisp and visible
-Slight Depth of Field effect added to the camera
-Fixed numerous slight (and not so slight) battle-related bugs.
-Tuned some enemies (nerfs and buffs). Yes, this includes whatever the hell this shadow is..: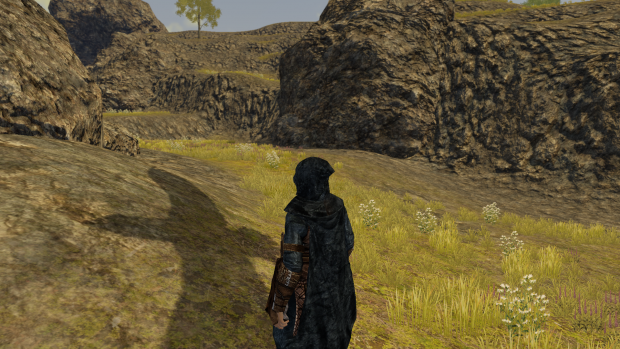 We'll have a full list of all the different changes available once 1.1 is live! We expect this to be available within the next few days, so keep a look out! As a bonus, here is a video showing a battle between our characters and a few lowly enemies:

Want to be notified as soon as the update is released? Join our mailing list here!