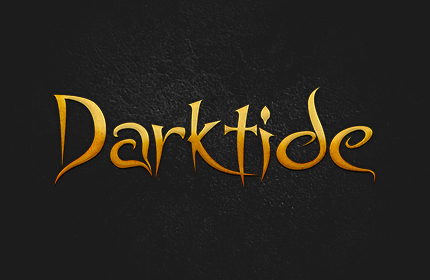 We've been making great progress towards our next pre-alpha build, which is the version we'll be using to showcase the game on both the Collective and Greenlight. The majority of the work has gone into game design, with a core focus on the dynamic campaign and storytelling, although the interface and assets have also received another round of polishing.
Aeloria World Map
One of the big differences you'll notice right away, in comparison to the older build, is that the world map is now fully fleshed out with all locations now available. During gameplay not all locations are visible, as only active events that you can choose to attend are shown, but the blow map is a shot of the campaign map showing the various points of interest.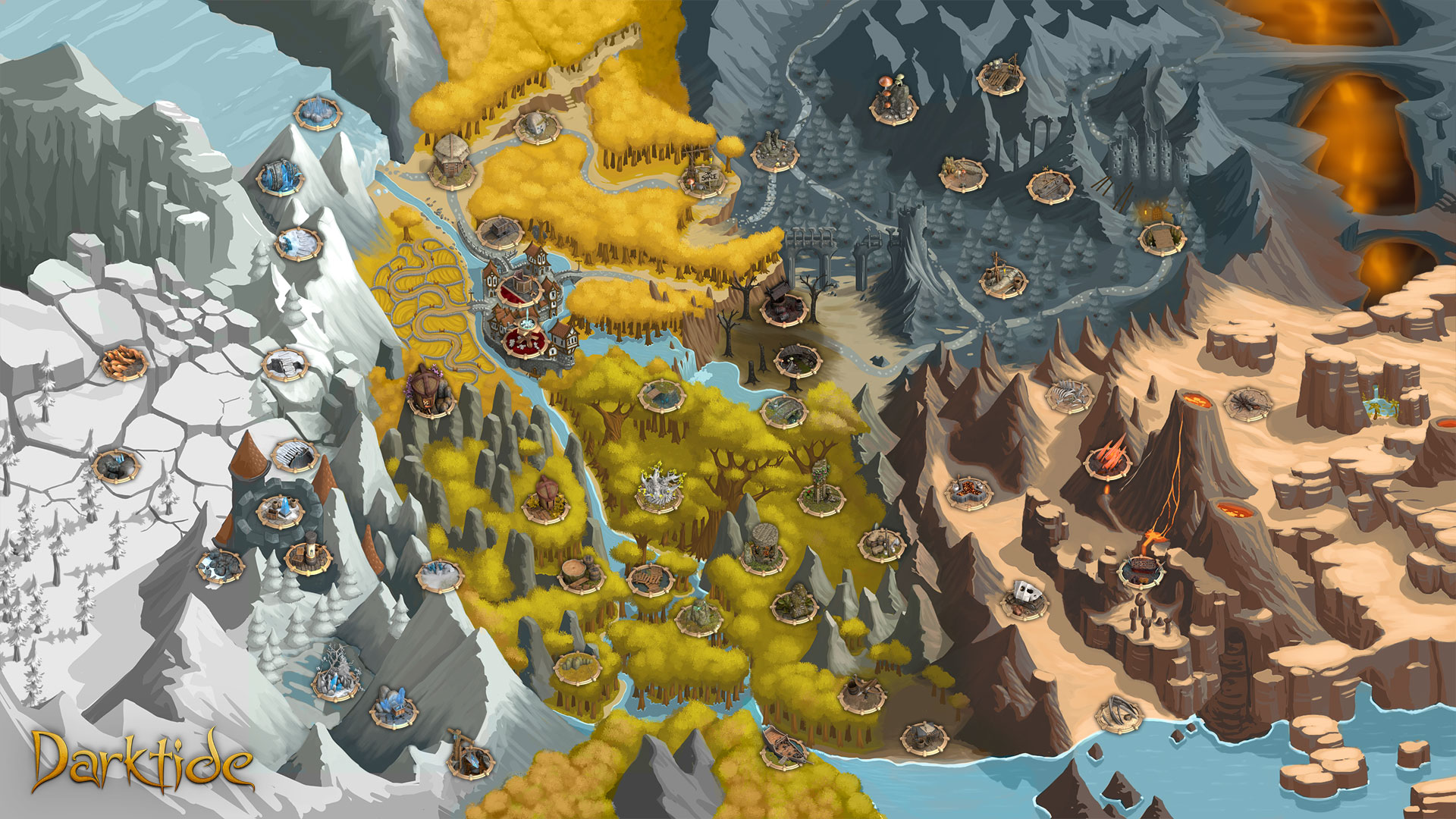 There has also been a ton of work going into the multiplayer interface, as we're completely replacing the old text based menu system. We've changed things to be a map rather than text based menu system, and mimics how the campaign system works rather than being completely separate as we wanted to unify the game modes. It's still heavily in development right now, but you can check out the icons representing the guild hall, training yard, mage tower, and pvp arena.

Dynamic Storytelling
A major focus of our campaign system is the dynamic storytelling component, and we've been heavily reworking and building an absolutely insane amount of content. A lot of the writing is still in the rough barebones state as we flesh out the various story branches and side stories, but the overall framework has been taking shape quite nicely.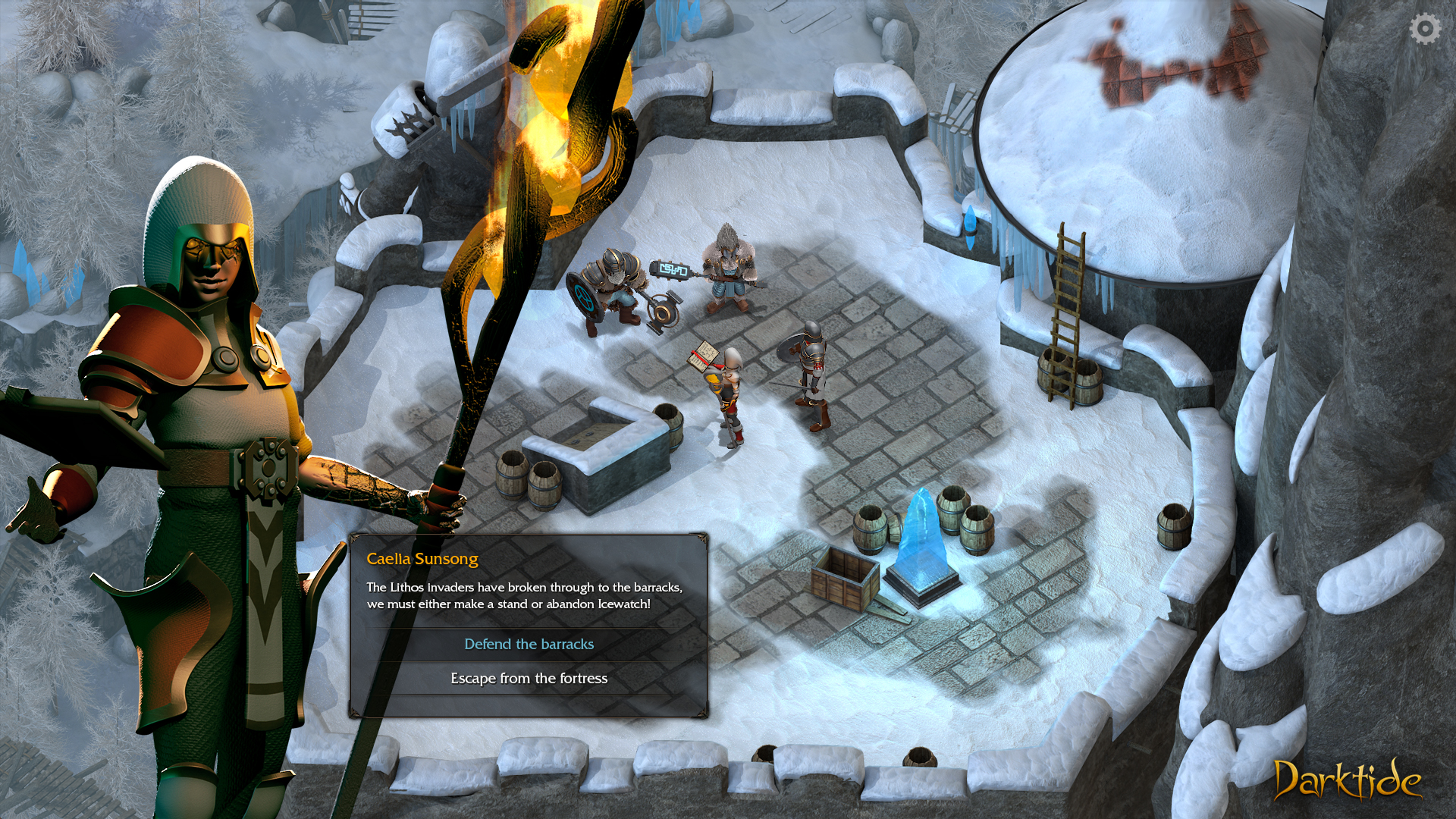 In the original build we had a single reputation value of how each race perceived your guild, but in order to increase the amount of dynamic paths and hone the story we've now added a variety of ways the races view your standing with them. Based on your decisions and prowess in battle you will accumulate, or lose, a variety of values such as honor, fame, and loyalty with the races of Aeloria. We're still tweaking how the system works but the main components are now developed and the majority of the work is in defining how these values affect the path you take during the story.
We've Moved to Waterloo!
We've been based in Toronto since we founded Croeterra, but after much deliberation we decided to move to Waterloo, Ontario. It's a central tech hub with a lot of startups and a really great community, so we're pretty excited about the move. We just moved in at the beginning of the month, and I have to say it's really great to be moved in and unpacked so we can concentrate solely on development once again!

It's really great to be part of this amazing startup community, especially as we start looking to grow our team this year, and having top notch schools and highly experienced vets will help us along in that regard.
Future Update Schedule
We've been pretty quiet over the last few months as we worked on the new alpha 2.0 build and went through a pretty big move, and that has led to being asked more than once how the project is moving along. So a decision was made that from this point forward our scheduling has been changed to allow for a minimum of monthly updates on Darktide to keep the community informed of our progress and to share more information. Our future blog posts will go over everything that we've been working on and delve into much more detail than we've previously shown. Also we're still working away at polishing up the 2.0 build so we can launch our Collective campaign and showcase everything we've been working on, which has taken longer than we originally anticipated, but we're motoring along and will be ready very soon!