New launcher
For the newest version you only have to download a single .exe that is the new launcher,it checks if there is a newer version available,if there is it updates your game for you.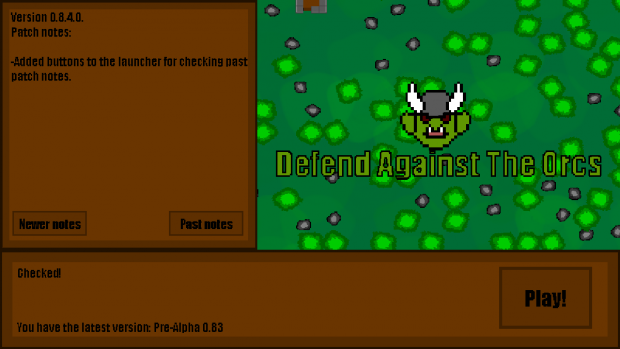 It also has the function of showing patch notes so you know whats new or what got changed.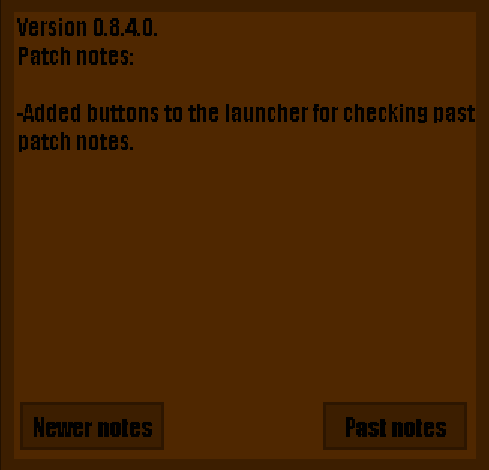 New main menu
Also changed the main menu,most important changed the buttons from big sprites to actual buttons,this makes it look cleaner and also makes it easier for translating the game to more languages.
Also added support for two more resolutions,making it a total of four supported resolutions:
1600x900 (16:9)
1366x768 (16:9)
1280x720 (16:9)
1024x576 (16:9)
Added orc bodies
Orcs now leave bodies behind when they die instead of just dissapearing.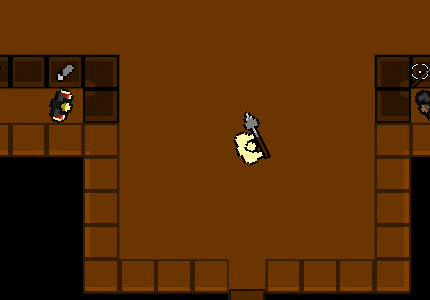 These bodies can be decapitated by any weapon just by hitting near the neck.
follow @LFMGames on twitter or go to my subreddit /r/LFMGames to stay up to date with Defend Against The Orcs.
Have you found a bug? Do you an idea or recommendation? Do you want to tell me how much you hate or like this game? Just want to say hi? Any kind of question send me an email at LFM_Games@outlook.com and i will respond it.
LFM.