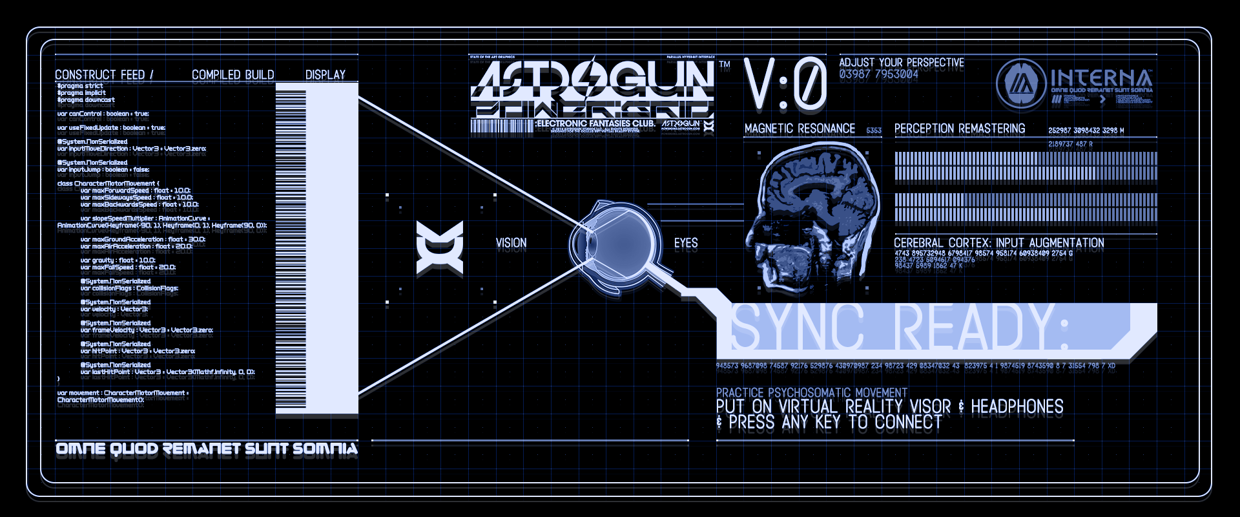 Work on Astrogun Powergrid VR art gallery & club continues, with a new fantasy UI motion graphics intro that helps guide players into the virtual reality. The intro is designed to hint that the encoded dream world of Powergrid is translated through the optic nerve into the user's brain, creating a digital dream.
Further new features, artwork, and influences are in progress for the next Powergrid update. Check back often! In the meantime, please back this project through Early Access direct with the developer Astrogun at Powergrid.astrogun.com
Backers get free updates for the life of the project. The next update is now in progress. The biggest desired feature next is multiplayer, and your support can help fund hiring a freelance developer to bring this to Powergrid.
Follow Powergrid's designer on Twitter @XanderDavisLive for updates as they happen.