Download the latest version of the demo (Windows/Mac) here: Indiedb.com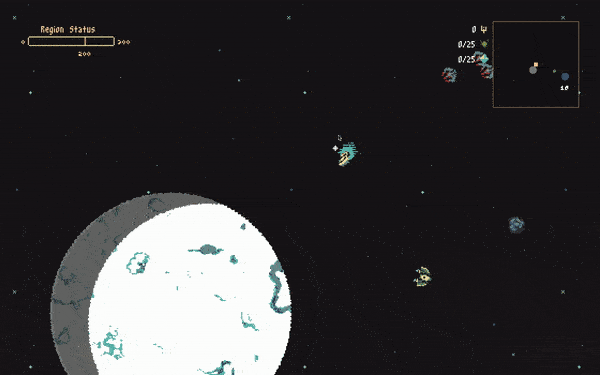 Release notes:
* New Enemies: Stinger and Napalm Stinger
* New Weapon: Charged Ion Cannon
* New Upgrades: Extract Defense Energy and Expand Cargo Bay
* Game design update: gas/minerals have a cap on how many you can carry at once. Here's the design reasons behind this change: Gamejolt.com
* Added Upgrade UI to game screen so you always know what you currently have.
* Enemies drop remains now. There's about 20x more destruction :D. Some enemy remains can be destroyed for resources.
* Transports have a new design. Hopefully they are more intimidating and more thematic.
* Traders orbit planets now instead of traveling between them. This is mostly because their AI was becoming very costly on the larger systems.
* Added a few sound effects here and there.