Today Potion Party releases for Console and PC
Potion Party is a couch-coop game about building up your own alchemy shop. You start with a small and dirty shack and step by step make it become a wonderful shopping palace.
To make your customers happy, you need to brew potions in various colors. To do this, you need to use different tools or mix the potions.
Need a green potion? Just mix a blue and a yellow one.
Need a black potion? Put a fruit in the oven until it becomes coal and then put the coal into an existing potion to color it black.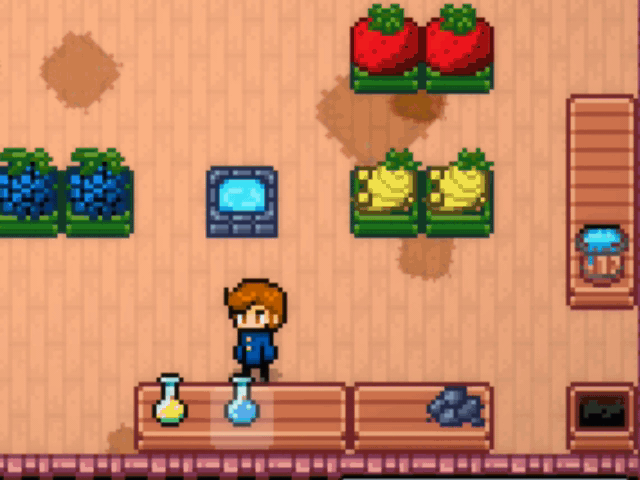 In 12 different stages, you unlock more and more tools to create different types of potions. But your shop won't stay a quiet place for long. Thieves, slimes and ghost will come and try to interrupt your business. You need to fight them with water and sparkling powder to not get overcrowded by them.
The game let's you unlock up to 12 different characters. Each character has a unique skill that makes your life as a shopkeeper easier. These skills can also be leveled up to become more powerful.
When playing in coop mode, it's best to have a team of different characters. Like a group of heroes in a role-playing game, it's best to mix the different special abilities of the characters.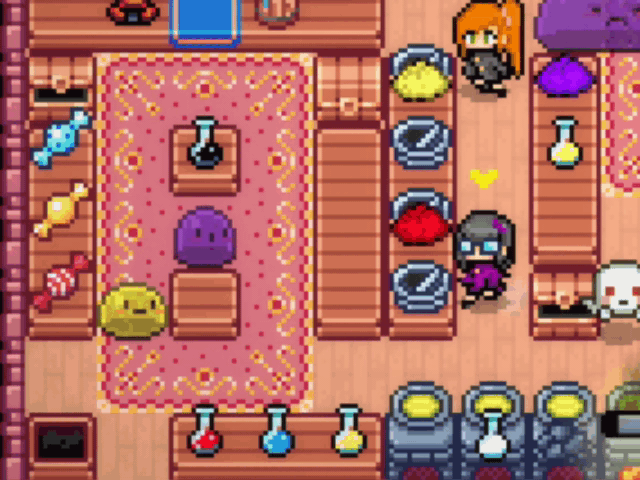 The game is released today and available for Steam (by RP Games) and for PlayStation (by FusionPlay).
Potion Party at PlayStation Europe
Potion Party at PlayStation North America
The game is also available on Switch, published by Top hat Studios.