Postmortem: one must die opens Pre-Orders of the Extended Scythe Cut with Name-Your-Price model! Get the juicy Bonus Materials NOW!
On top of the free game, You get:
Extra Ingame Character - who is this mysterious lady? How is she involved?
Bonus Materials- Concept Art, Wallpapers, etc.
Old Pixely 16bit Character Sprites - some people really liked them so we'll throw them in!
Behind-the-Scenes Development Materials - early screenshots, concepts, design docs, etc.
DRM-Free! - we're going by the honor system - you support us, we support you :)

Note: The Game is not yet released and will be available on August 15th but You can get the Bonus Materials NOW!
Please bookmark your receipt page so you can check it later for the Game download link on the 15th (it will be different from free Game below)!
---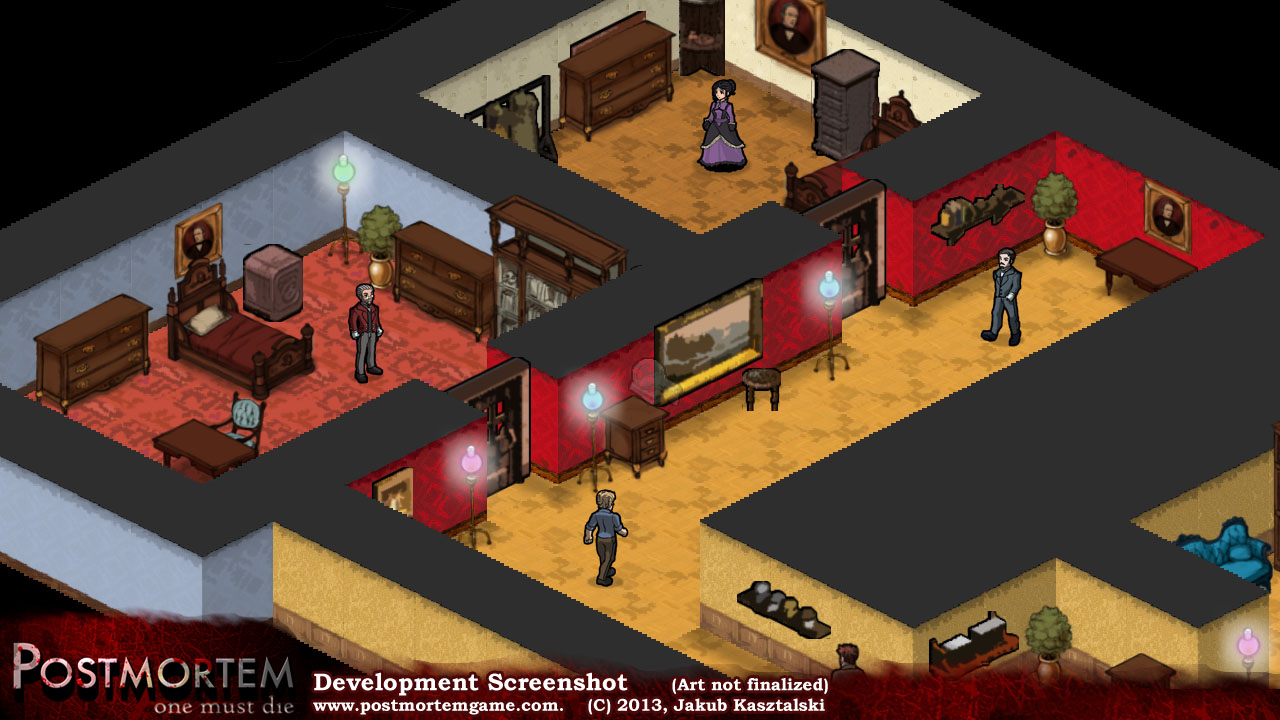 ---
---
What is Postmortem?
Free narrative adventure - Freeform exploration, Rich dialogue and Meaningful choices
play an Agent of Death who could affect the Fate of a conflict-torn Nation! Think The Walking Dead meets Home and The Last Express, with a dash of To The Moon
You are an agent of Death sent to take ONE life
from a cast of influential and ambitious characters in a complex setting of a country torn by violent domestic conflict and industrial revolution.
How can Your Choice change the fate of the nation?
what unintended consequences could your meddling have? Is your educated guess correct?
Online Stats to compare Your Choices with!
anonymous aggregate stats of everyone's playthroughs will let you see how your own choices compare! Are you one of the good guys?
How do you decide whom to Kill?
it's *entirely* up to you - Learn as much as you deem sufficient and see the consequences. And after... well, I'm not at liberty to say ;)