This week in the development log the team discusses initial impressions on the Presence launch, minor fixes to the update, and task prioritization.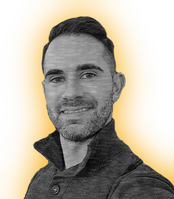 Nick
I pretty much devoted all of my time this week into the Presence release. It was quite a fun and entertaining experience for me to witness all what goes into a big update. I was able to write the content for the release page, emails, blogs, forums, and social media which is what I enjoy doing so it made my work hours go by very quickly. Fortunately I was able to finish everything in a timely manner and get to witness players' reactions online and on Discord. I hope to get more involved in player discussions once I've had adequate time with the game and understand its deeper mechanics. So far the Prosperous Universe crowd, both employees and fans, has been a very welcoming and and patient group which is incredibly encouraging for a newcomer like myself. Thank you to everyone who wrote to me directly!
In the coming days (maybe today), I will send out a survey to current players asking them about personal interests and where they spend time online. This information is vital us to as we attempt to find more like-minded players out there that haven't tried Prosperous Universe. We want to grow this wonderful community so if you have a few minutes to spare please help us out :)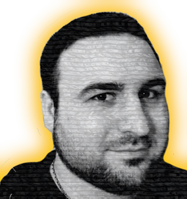 Fabian (Counterpoint)
This week marked the first time I got to witness one of the fabled "named releases" from the inside! It was exciting to see players (and markets) react to the new gameplay possibilities added with Presence. Of course, I couldn't help but take some notes regarding feedback, suggestions (such as "Piracy plz!") and things I noticed along the way when fulfilling my first shipping contracts. I also thought of some improvements related to controlling your fleet in general, such as making it easier to find your way around the universe (map) in general, or being able to gage distances without directly using ship flight controls. At some not-too-distant point in the future we are planning to revisit the space flight topic anyway, so all those things will become very relevant then.
During the rest of the week, I dug into various smaller topics, one of which was the potential "trading fee" I mentioned before. My current favored variant is an instant fee upon deleting a ComEx order that will only apply once a company exceeds a specific limit of deletions within a certain time frame. This should cut into some extreme cases, while not interfering with regular day-to-day business that much. We'll analyze some live-server data to figure out the balancing details soon.
Just to share a couple more examples of ongoing design topics: I started on a list of improvements to the in-game politics. While it's great to see that governors gained yet another function in tweaking the new storage rental fees, the overall political dynamics are quite bare-bones right now and the decision space is pretty narrow. Apart from that, we're also thinking about the implications of a (hard or soft) cap on the amount of bases each player can own. The easier it is to become self-sufficient and essentially play a single-player game, the more the trading core of the game will potentially suffer.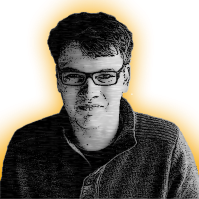 Martin
You might have noticed that I didn't contribute a section to last week's development log. The reason being that I am essentially drowning in work left and right, most of which isn't news-worthy. We are (or rather, I am) definitely feeling the effects of growing our team: The time spent screening applications and doing interviews is one thing that hurts the time budget in the short run. But mid- to long-term, there are also a lot of new items on my schedule that simply didn't exist before. Most of these involve classic "management tasks" like coordinating with team members, legal and admin tasks, giving feedback where it's requested or just helping out whenever someone gets stuck. More people on the team also means more people requiring the proper tools so they can get their job done. And since I am essentially the company's "tool smith" these days, high priority change requests that block other team members are increasingly and covertly finding their way onto my to-do list.
All in all, the resulting context switches have been hurting my productivity quite a bit recently, which is why I decided to get "meta" with my schedule and optimize the way I work under these new circumstances. These efforts might turn out to pay off a lot faster than anyone would have anticipated, given that almost the whole team - myself included - is faced with schools and day-cares closing all throughout Germany. You need an iron-clad work plan when you've got the kids at home 24/7…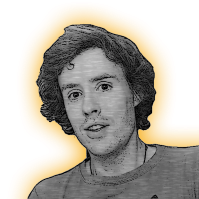 Michi (molp)
Everything was under the banner of the presence release this week. You might have seen in the release notes that I titled the release date as not earlier than March 12thand while this was the first release date we communicated it has been the second one in reality. We wanted to release a week earlier, but there was just too much work to finish in time, and we hadn't done any tests on our test servers, so we delayed it by a week. Considering that we haven't had any major technical issues with this release I think it was the right decision to make.
Still, we haven't managed to implement everything that was on the list for this release. For example warehouses should be expandable, meaning that players can increase the amount of available storage units several times. We can add this functionality later though. Please let us know if your local warehouse runs out of storage units!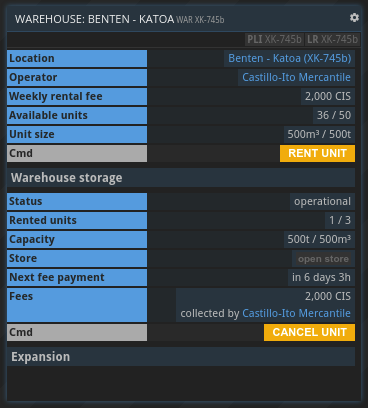 Besides this major feature there have been a couple of smaller things that will now be implemented in the next maintenance release. Speaking of which, I will clean up a few things left over from the release and then start with the maintenance release. It will contain quite a few improvements for the (what we call) new player experience. More on that next week!
As always: We'd love to hear what you think. Join us on Discord or the forums!
Happy trading!
Subscribe via RSS