Good afternoon friends. So, it's time to talk about the portraits of the characters in the game "From Bum to King".
The face is very important for every character, as we will see it throughout the game. Much attention has been paid to face customization. In the built-in editor, you can change the following parameters:
nose
hair
eyes
eyebrows
beard
skin color
hair color
eye color
lip color
This set is enough to create a unique character. Although these parameters do not affect the gameplay. The choice is important - we will play as a male or female character. This affects the gameplay of family creation and childbirth.
Since the character has children in the game, facial features are inherited. The appearance of a child largely depends on the appearance of the parents. Every facial feature is taken from either the father or the mother. Although there is some slight chance that the child will have a unique trait.
The game has such a phenomenon as treason. So, by appearance, you can understand who is the father of the child. Although not the most reliable method. This is very important, because after the death of the character, the game will continue for his blood child. And at this moment, it may become clear who the real father is. And you will have to play for another heir, or it may suddenly turn out that they do not exist at all.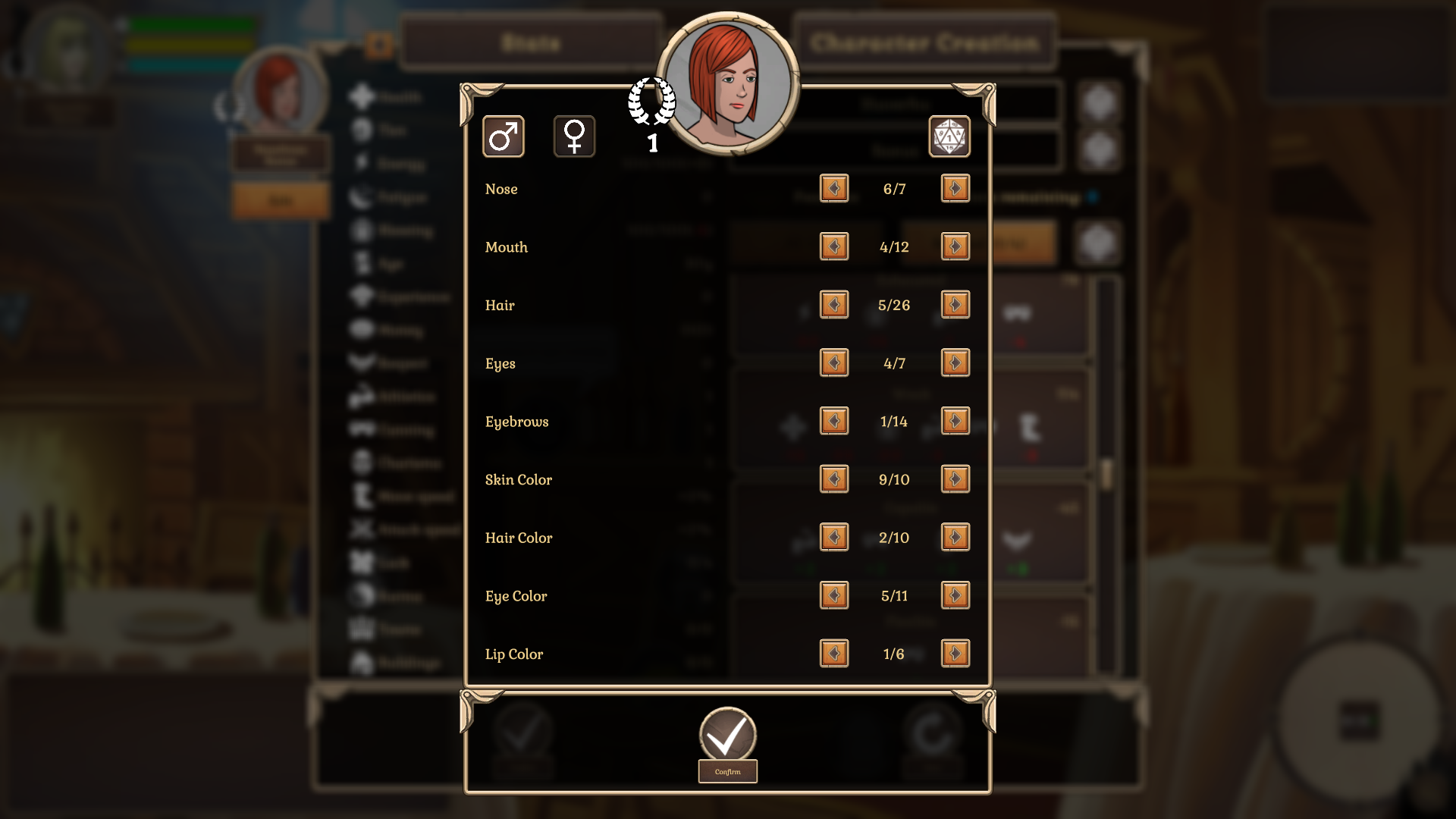 This is the basic information about the face and portrait. The next article will focus on customizing the individual traits of a character.
Add to Wishlist, follow and subscribe. Thank you for your attention and look forward to meeting you again.