Portal Mortal - Playlists Management
This build will introduce "Playlists Management" -system. With it players can create and modify playlists as they wish! Adding, sorting and removing levels from list has been made easy for everyone to use. So much time used for that feature, so i'm not surprised at all if there's still some nasty bugs lurking somewhere. If you encounter anything, just report me directly via indieDb or by mail circuitconfusion at gmail dot com
(Upcoming) Website Ismolaitela.net.
I've also set up my Twitter account, which can be found here.
Some new graphics: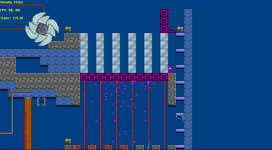 Layout at the Playlists Management -view.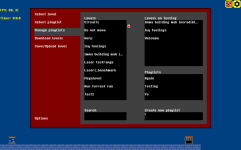 What's new?
-Small effects added when player spawns and use portals
-Playlists Management
-Small fixes here and there
-Added bunch of new levels
What's next?
Not big plans yet, taking few days of to catch a breath, but more blocks, backgrounds and fixes will be coming for sure.