Today I began work on populating the areas with fish. Right now there are only 3 fish in the database, so forgive the lack of variety.
Right now there is a hard-coded max of 100 fish per session, this means that when you choose your area and load it in, 100 fish will spawn, these fish can be any type in the area's fish database, which at the moment is 15. So in each level, there can be 100 fish populated by 15 types of fish.
The amount of fish may be variable for different levels, the types available in each level will differ greatly, but still having some common fish shared across levels just to help populate them varyingly.
Without further ado, I present you some screenies!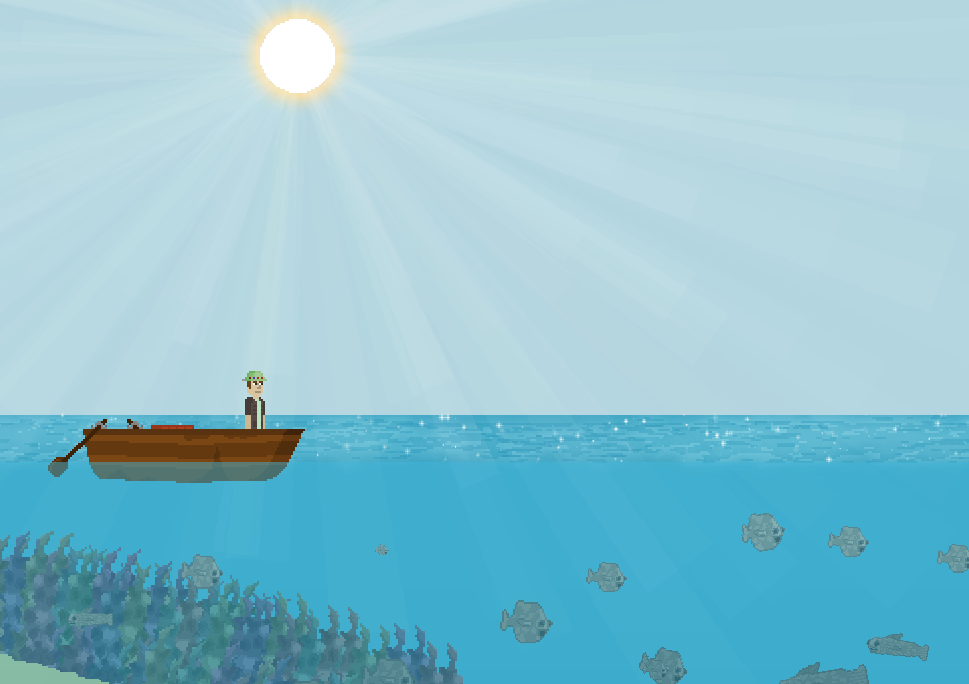 (character is currently incapable of doing anything)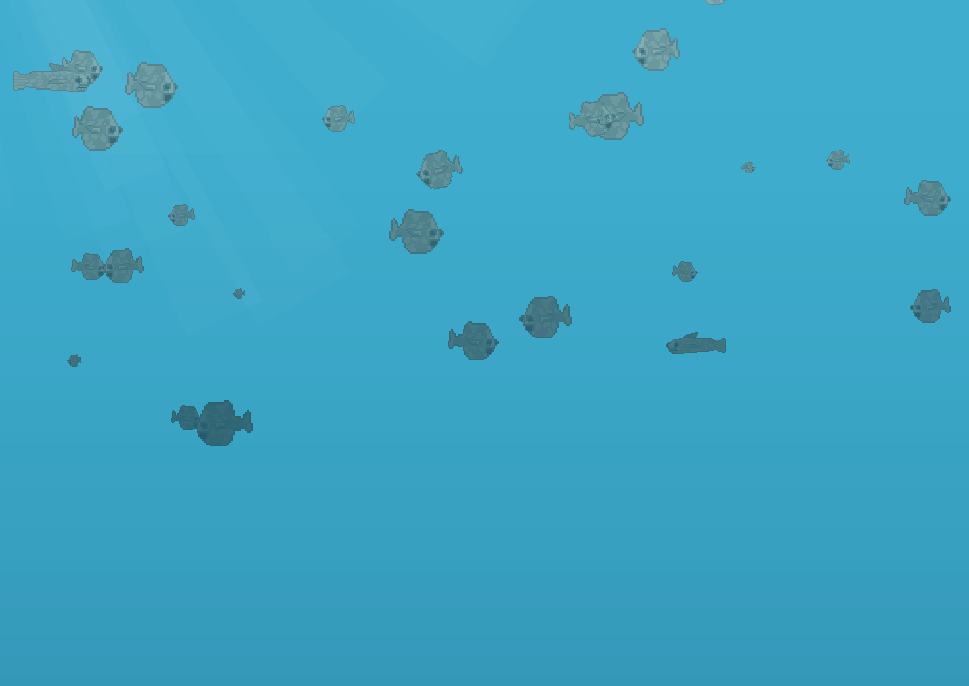 There is a certain area in each level for only "Deep" fish to spawn at the moment, I may add more type-specific spawn points later on in the game.
The only "Deep" fish in the game at the moment has quite a high rarity value, which made me run into this a while back...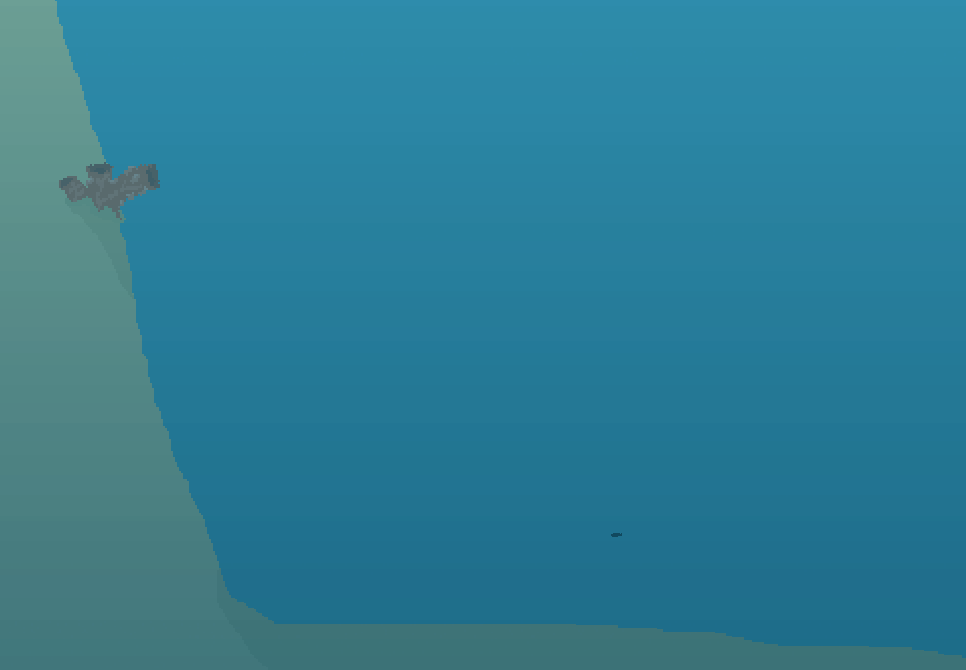 Poor little fella, all on his own :(
Bear in mind the population variation is different each session, I restarted the session after this and had 4 of them down there!
That's all for today, thanks for following!