Version 1.1
The new update to Pombie Zong for Android is finally out! The game now features both an online leaderboard as well as the first batch of gameplay achievements.
Players are now given the option to sign into the game with their Google+ accounts, allowing them to compare scores, and to see which if their friends is the top zombie slayer.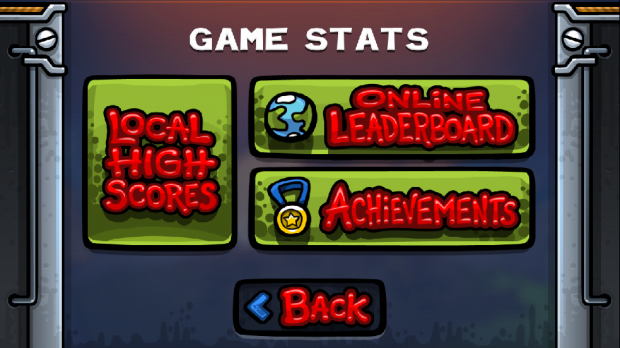 BostonFIG - Sept 14th
Pombie Zong has also been accepted into the Digital Games Showcase at this year's Boston Festival of Indie Games. I'll at my table watching folks play Pombie Zong all day, so if you're in the Boston area on September 14th, come say hi! :D General attendance is free!