It's been a busy two weeks since the last alpha build. Here's some of the new fixes and improvements to Pombie Zong!
Save and Resume
You no longer have to play the whole game through in one "sitting". It now automatically saves your progress at the end of each wave. And you can resume a saved game from the Play menu.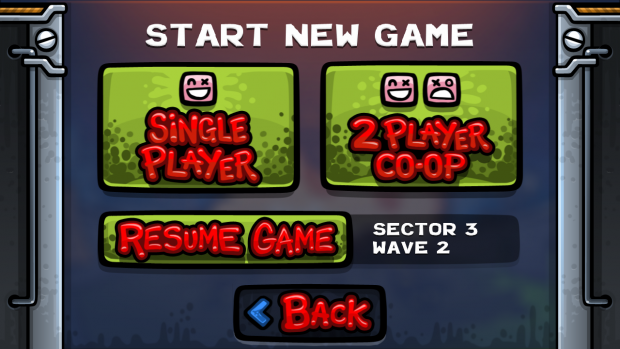 How to Play
Added in a couple of basic tutorial screens to help teach new players how the game works.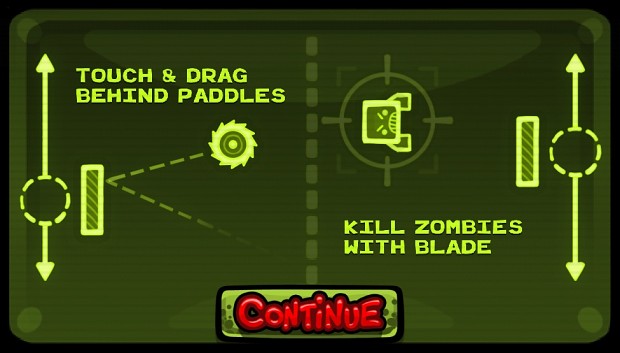 High Scores and More Gameplay Stats
You can now tap on High Score entries to see more detailed gameplay info: Time played, level survived to, total zombies killed etc.
Sector Summary screens now show number of Ultra Kills and Combo Kills instead of "Highest Combo."
Extra points are awarded to players for getting a "Perfect Wave!" (no zombies missed)
Other Bug fixes and Improvements
New art added to Game Win screen.
Increased the size of the collision boxes/circles for powerups, zombies, and blades.
Big zombies now just do the regular amount of damage to paddles instead of destroying them with one hit.
There's no longer a delay between the time a powerup crate drops to the ground, and the when the blade can collect it.
Boat-loads of new sound effects.
Additional page of credits for special thanks and sound effect attributions.
Added more visual effects to Wide Paddle powerup.
Quitting the game via the Pause menu now just goes straight back to the main menu. Game Over sequence is only shown if the player runs out of lives.
Fixed issue where Airstrike powerup wasn't awarding players points.
Wave difficulty balancing.
What's Left to do, and Where's the Newest Build?
My punch-list of stuff to address before uploading the game to the Google Play Store:
More sound effects. There's still a lot of screens and powerups that don't have sounds at the moment.
Wave/Level balancing. Trying to make the game challenging and exciting to play, while still making sure it's possible to win.
Performance fixes. The frame-rate starts bogging down somewhere around Sector 5 and 6, need to figure out why. Also want to see if it's possible to improve the performance on older phones.
So where's the latest build download?
Short answer: there isn't one.
Longer answer: after some consideration I've decided to change the final game to be paid instead of free and ad-supported. I didn't really want to put annoying interstitial ads into it, and I don't think there are many places in the game where banner ads would work effectively for earning revenue; they'd just be way too easy to quickly skip over and ignore.
So, with that said, I don't think it doesn't make much sense to upload near-feature-complete APKs online anymore. But fear not, there will most likely be a demo version of the game created so that you can at least try it out before you buy. :)
But if you want to check it out right now, you can still download one of the older alpha builds from here: Cairn4.com