Polyshooter Release Details
Introduction
Well, a completed, more difficult and polished version of Polyshooter is now available for purchase for a very low price of $0.25! It introduces many new changes to the art style, gameplay and mechanics of the game, which I will go over below.
Gameplay
A new drop has been added, which is health based. It gives 10% HP on contact. Pathing has also been fixed for them, ensuring that rather than float next to the player, the drops will move into the player. Spawns of the red circles have also been increased, and speed boundaries have been modified to make gameplay more of a challenge.
Art Style
The completed version of Polyshooter introduces some nicer visual effects. It has thickened the lines used for the polygonal art, and has introduced glow effects for some of the visual elements. This can be seen below: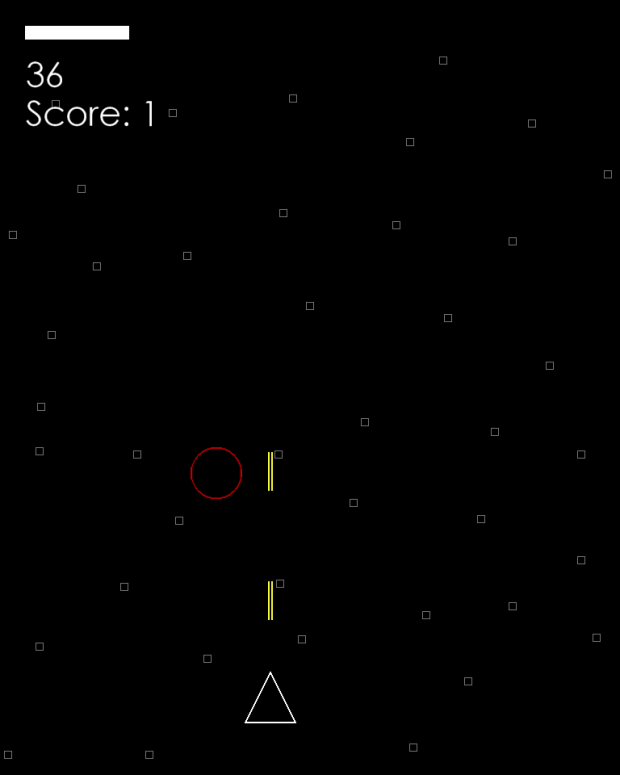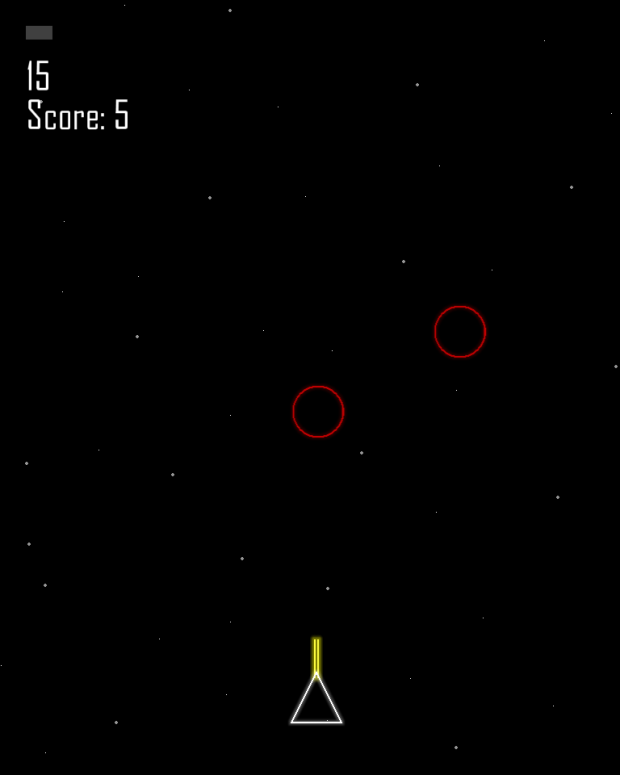 The first image shows before the update, and the second image shows after the update. As you can see, there is a new introduced glow effect, which creates a 'neon' effect. It is baked into the texture. The background has also been changed from squares to small dots, to represent stars. When the player moves side to side, the triangle tilts very slightly, and the stars move to simulate turning in the sky. This makes movement in the game more visually pleasing.
User Interface
The changes made to the user interface are much more subtle. Some screenshots showing these changes are below.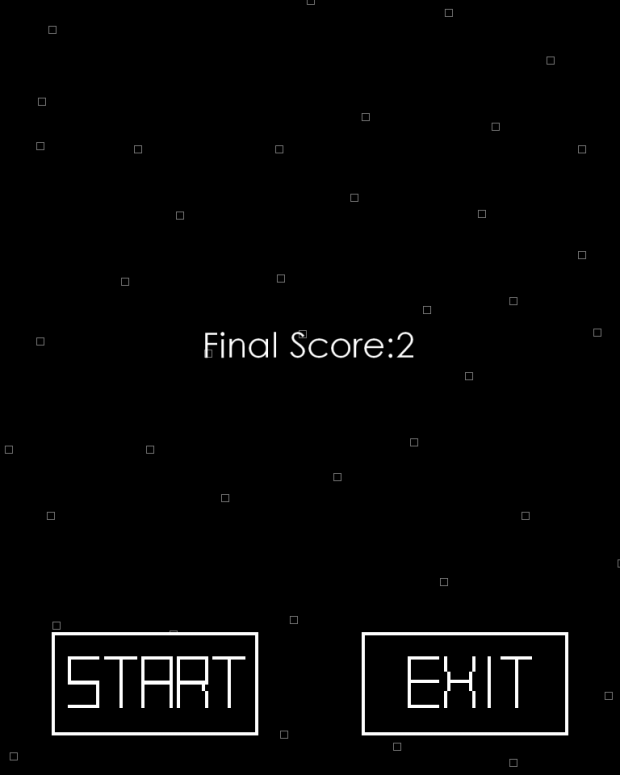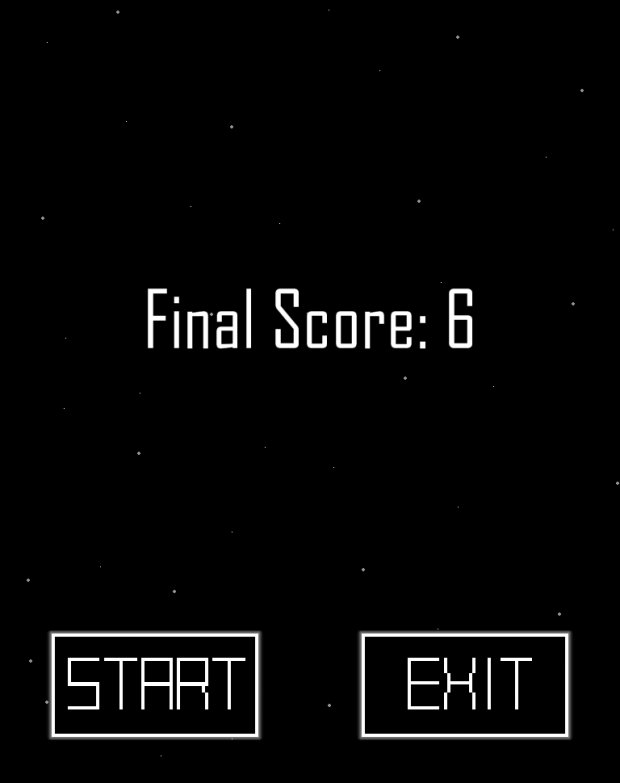 The font has been modified, fitting much better compared to the original font, which was a basic font with no style. Glow has also been added to the buttons to add depth.
Summary
Overall, the changes made are very minor but improve the gameplay quality quite a bit. The game is available on itch.io for $0.25 right now! Here is a link to the game.