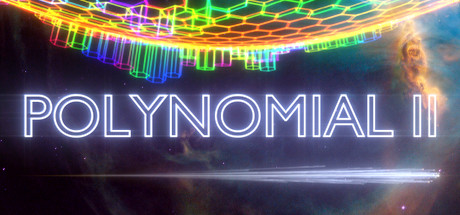 History:
Polynomial 2 is a sequel to "The Polynomial: Space of the Music".
The original game featured 38 arenas with automatically generated gameplay, sound visualizer, and an innovative scoring system. Polynomial was well received and gained positive reviews from GiantBomb, TotalBisquit, RockPaperShotgun, and Kotaku as well as a "mostly positive" review score on Steam.
More detailed information could be found on The Polynomial: Space of the Music website.
The facts:
Original game engine.
Virtual Reality support (Oculus Rift and HTC Vive, other SteamVR-compatible VR headsets may work).
9 unique levels
10+ enemies, 4 weapons, bonuses.
40+ minutes of original soundtrack.
Ability to add your own music and playlists (M3U). The game can also animate to the music that is being played on your computer (via "What you hear" capture option) or use a microphone / line in.
Built-in custom resolution screenshot rendering.
Game controller support (Steam, Xbox)
The VR support most recent update:
Massive performance improvements
Eliminated menu judder
Disabled copy to screen by default (with a 10 second timeout) due to it causing problems for some users
The "zoom" control now aligns the ship to your head (It is kind of cool to shoot things with your head)
Fixed LOD and clipping issues (also helps performance)
Eliminated HUD text jitter
Hud readability improvements (more to follow)
Fixed rocket targeting bug for some bots Better HUD area defaults
Tweaked colours for VR
A setting to limit maximum number of HUD items
Improved controller precision
---
The Graphics:
Polynomial 2 runs on custom engine developed by Dmytry Lavrov.
It features vivid neon-style graphics, Hubble-like stars cross-bloom effect, unique 3D explosions and sophisticated enemy AI engine. Music visualization affects fractal scenery as well as some bosses.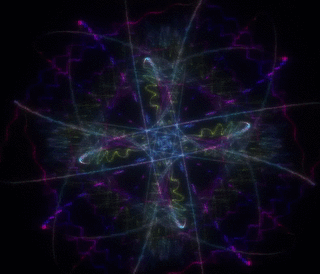 Fractal 3D flower. It gives player health and speed boost.
It's also a great place to meditate.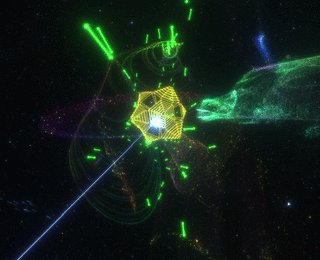 Geometry explosion effect. VR players love it.
Launch trailer and raw gameplay playlist. Try it in HD + fullscreen.
---
You can find more info on the game website
There is also dev.twitter and facebook page.