The game features a unique fighting mechanic where players try to vary the tempo and types of their attacks to throw their opponent of guard.
Each of the 7 characters has a 3-hit combo and 2 special attacks that they can mix with mix into the sequence to surprise their opponents. Some attacks cannot be blocked and need to be jumped over in order not to take damage.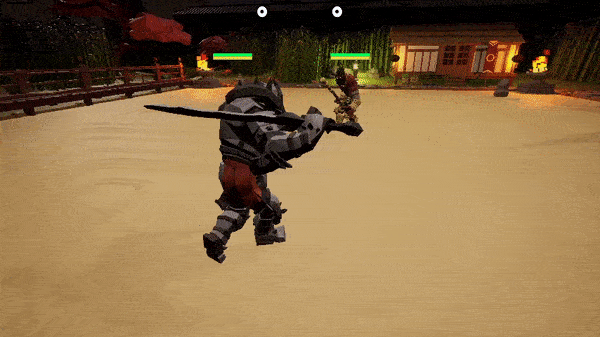 Every kind of attack can also be dodged, and some MUST be dodged. Be careful not to rely on dodging too much becouse it's expensive in stamina!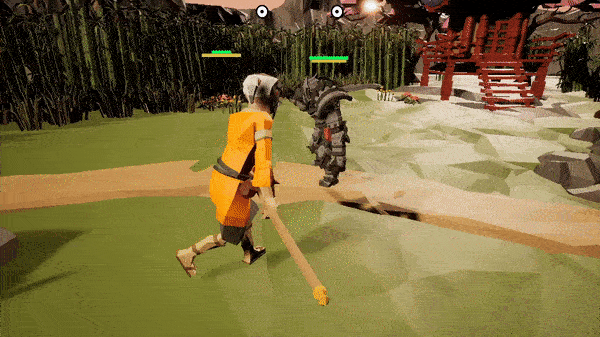 If you time your block and press it in the exact moment an enemy's attack lands, you will parry the attack and regain most of your stamina. This also blocks the opponent from continuing his combo and gives you a chance to retaliate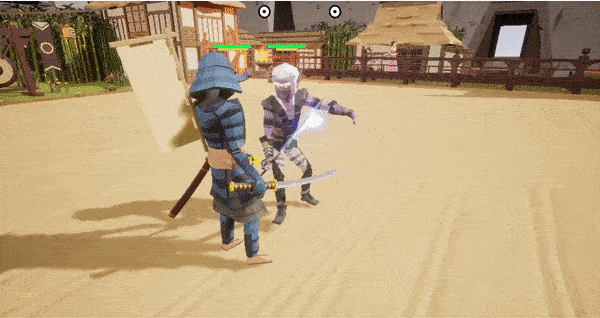 The game comes with a free demo featuring 2 out of the 7 playable characters, so try it out!