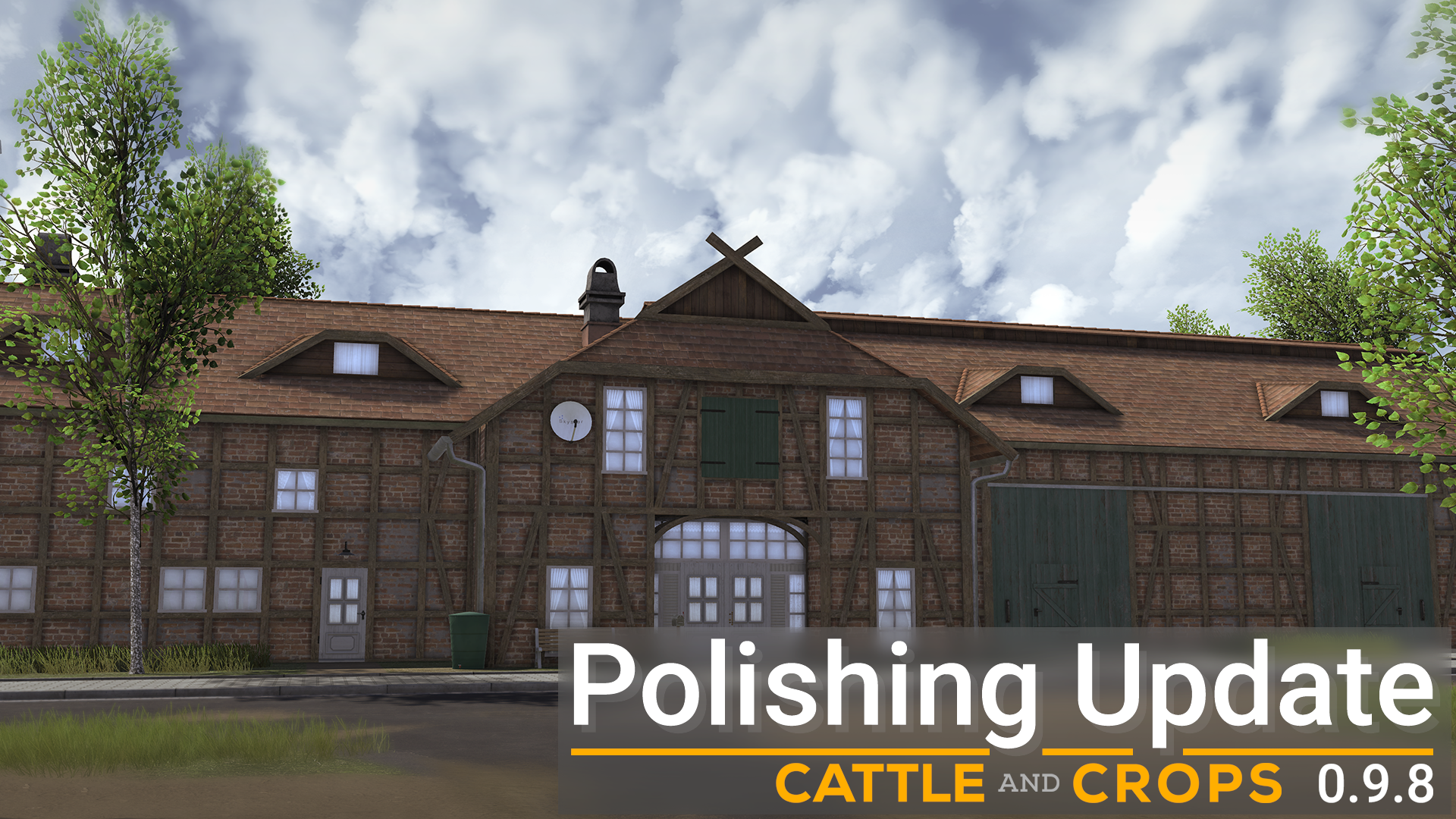 With update 0.9.8.2 we want to offer you more immersion and gameplay. Therefore, we have added environment sounds to this version. This means you can hear various sounds on the Albergtal map, which makes the game feel more realistic. The birdsong, rain and wind sounds are some examples. In addition, your character has now been given movement noise, which also differs depending on ground types. This is completed by sounds that attract and scare away animals.

The Albergtal Map was further updated. The vehicle trader now has tractors in his showroom and the sewage plant has been made a bit nicer. The farmhouse and all buildings have been reworked and got a more realistic look. The barn is now finally a barn and does not look so clinically anymore. The farmhouse now has automatic opening doors and the annex and garage can now be used to park vehicles. Furthermore, new bushes have been placed on the Albergtal map which are also seasonable.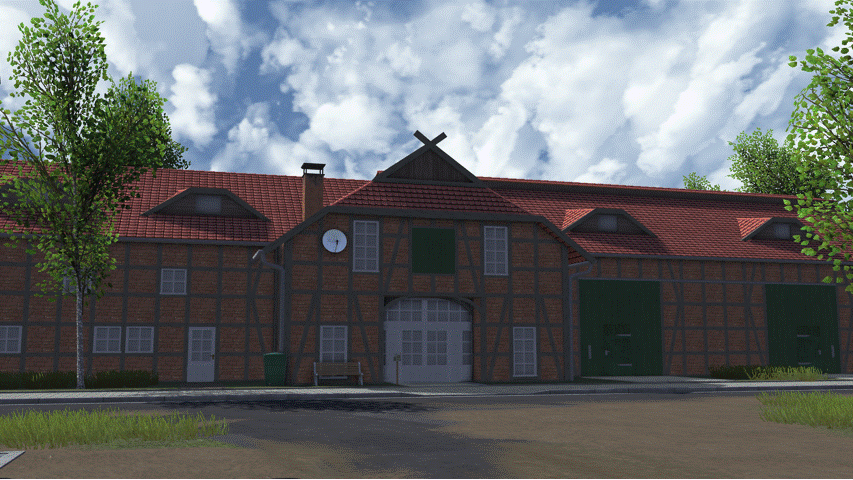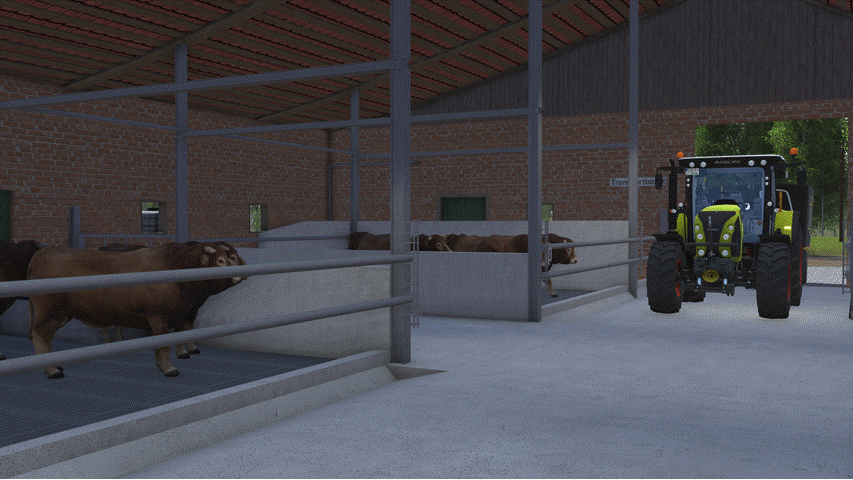 An update to the current PhysX 4.1 version is also included in this update. This fixed the shaking in light vehicles (AI traffic).

Furthermore, many bugfixes have been included in this update. All changes can be found in detail in the changelog.

There will be a status update at the end of July and end of August until V1 in September. We are currently working full steam ahead on the completion of the V1 and will introduce to you some of the content of the V1 in the upcoming status updates.



━━━━━━━━━━━━━━━━━━━━


Changelog 0.9.8.2


NEW The vehicle specific physics were reworked and several heavy bugs were fixed that made light vehicles shake
NEW PhysX 4.1 update. Update to the latest stable PhysX version
NEW Environment sounds were added
NEW Footstep Sounds have been added and are configurable via XML
NEW Flashlight has received on/off sound
NEW Sounds to attract and scare away Animals
NEW Attract and scare off Animals improved
NEW Bushes were added
NEW Bushes Season Update
NEW The farmhouse has been given a garage
NEW The farmhouse has got a workshop
NEW 32 bit triangle indices support so that meshes can have more than 65336 vertices. so we can render more vegetation than before


BUG FIX KI riders no longer automatically log off the field
BUG FIX KI driver waits until chopper/thresher is ready on the field
BUG FIX KI: Detection of potential collisions improved, NaN problem fixed
BUG FIX Crashfix: Delete on vehicle Hide FieldGuidanceSystem window
BUG FIX [EDITOR] Fixed connecting NavPath ends to nodes in the editor
BUG FIX [EDITOR] This is important for modders: WheelJoint settings have been fixed. Unfortunately, an error had crept in during the engine upgrade and the brake settings of the WheelJoints could not be changed properly.
BUG FIX When you drive with automatic, you don't shift from neutral to first gear anymore which was a conflict with the automatic of PhysX.
BUG FIX Also the PhysX input smoothing for analog input events was fixed. A wrong time factor was calculated here.
BUG FIX [EDITOR] FontImporter settings were fixed
BUG FIX [EDITOR] PNG Tree Importer fixed
BUG FIX Street Decals fixing
BUG FIX Field menu: Added missing StringTable entries for field grass and rye
BUG FIX Albergtal material errors have been fixed
BUG FIX Vehicle shelter collision was added
BUG FIX Vegetation Grid hole was solved
BUG FIX Workshop Collision was changed
BUG FIX Asset Windmill
BUG FIX Tree bug fixed
BUG FIX Factions are now translated and XP correctly scaled
BUG FIX Mission 07 Harvest the skiers do not work properly anymore
BUG FIX Morph mesh no longer explodes in the first frame
BUG FIX Tire tracks are painted directly under the tires and have fewer outliers
BUG FIX The motor sounds were adjusted to the volume level of the new ambient sounds
BUG FIX The new ambient sounds become quieter when the cabin is locked inside the vehicle
BUG FIX The menu sounds and mission event sounds have been turned down
BUG FIX The Footstepsounds were refined
BUG FIX The machine sounds of the attachments have been reduced to 25% volume
BUG FIX Fixed a problem with Plug 'n' Play support for Xbox controllers. It was possible that the controller was not recognized if the driver had given an unknown string or hardware ID. Now all XInput Devices are supported
BUG FIX Fixed missing default assignments for the controller when walking
BUG FIX Attract animals placed on Y
BUG FIX Scare animals away on RB + Y
BUG FIX Jumping is A
BUG FIX Getting into the vehicle is now done with X or Dpad Bottom as when getting out
BUG FIX Flashlight is RB + DPad Left as in the vehicle


CHANGE Sewage plant has received a complete overhaul
CHANGE Sewage plant was added to the minimap
CHANGE Vehicle dealer was revised
CHANGE Hammer CornKing maize sowing unit: too high seed consumption corrected (now 50l/ha)
CHANGE Path System at field entrances was revised
CHANGE BGP silo paths were revised
CHANGE [Farmstorage] AI's no longer stuck on the driveway
CHANGE Farm premises were completely revised
CHANGE machine hall, 1st floor is accessible
CHANGE Sewage plant was revised
CHANGE [EDITOR] Triggers can now also be set via editor masks
CHANGE The OBJ to Agrofield Importer now supports OBJ files from 3D Studio Max and the Guruwave Exporter and the latest Blender version