Hello everyone,
We made more tests this week regarding multiplayer. And I want to explain a few things about how it will work.
Our multiplayer part, for now, will let players host their own server and probably we will have 4 to 6 players max per server channel (our server will be able to handle much more than that, but then maybe things go out of control, so for now we will keep at this value). These hosts can control what players can come in and can not in your server. Everyone will always play as a single team, there are no "war" modes or PvP modes. You are a police officer, you cannot just go out there shooting people, lol.
Just a note: the screenshots has less quality than in-game ;)
Also, players can use different cars, but will need to work together on the same missions always. We don't have plans to make, like, two distinct police stations or an MMO for this game. Instead, we want to focus in a true coop game, where you need to complete missions and spend your days with your partners, help them and solve the city problems.
Servers can have password, can kick players, but cannot be a "god mode", even if you are the admin. Our objective here is to give a good experience in multiplayer. We are thinking in even put all servers in our website and them players will need to make registries, so everyone can follow everyone's progress.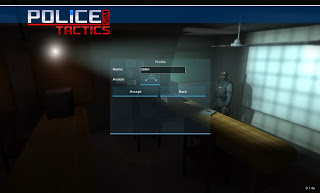 We did not finish, yet, the new AI and Cars code (we really started from scratch these codes again, so the game will run better and accept multiplayer). But we are going good. More news about the game soon.
I hope you like it.
Cheers