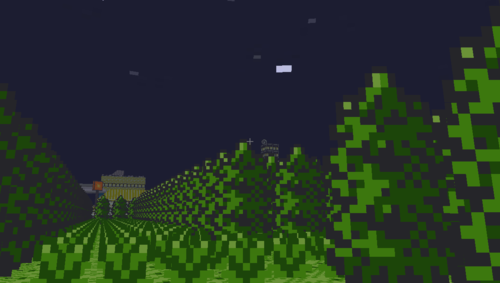 Pokémon3D version 0.25 is there and this time, it contains a large addition to playable areas as well as a huge amount of bug fixes and little changes.
To get more information, read this changelog:
New features:
Alph ruins, the first alph chamber and the house are implemented. You can catch Unowns there, too.
Content pack submenu in the main menu.
Added a PC and the old lady to the daycare. Also, the old man tells you about the status between the two Pokémon given to him.
New features added to Goldenrod: Department Store, Underground path, NPCs, Signs and scenery.
EVs are working now.
Route 35
New languages are added to the menu.
Togepi egg event (only available by beating the first gym, you probably have to create a new save file.
Goldenrod Gym battle map.
New items: new TMs, Full heal, Revive, Max Potion, Battle items and Vitamins
Enhanced the store GUI a bit.
Made a first prototype of the Pokégear available, not finished yet.
Gate map between Route 35 and Goldenrod City.
Added rooftop to the Department Store.
Bugfixes:
Bugs:
The Content Pack menu crashes when the content pack folder is empty. Will be fixed until Friday.
Wow that's a lot of stuff there. But even with all these bugs fixed, there could be still some to find, so if discover something that looks like a bug, look it up on the forum page here and if it is not listed there, you can report it there.
Have fun with the new update ;)
- nilllzz