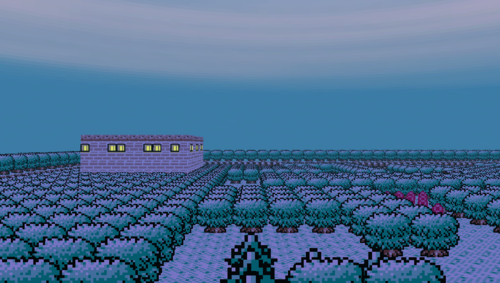 Pokémon3D version 0.21 is released and ready for prime time!
Here are the additions and changes:
New features:
Azalea Town
Second gym
Slowpoke well
Flinching
A few new moves
Cut can be used in the overworld
Ilex forest
Gate map between Azalea Town and Ilex forest
a few changes to battle mechanics…
Bugfixes:
fixed: Super Repel and Max Repel don't work
fixed: When quickly exiting the New Game dialog the title music doesn't play
fixed: Full turn (S) doesn't work in "free camera mode"
fixed: The game crashes when you choose to not learn a new move
fixed: Crash bug when loading Pokémon from files
fixed: Lugia's sprite
fixed: Pokédex doesn't get updated
fixed: Talking to Mr. Pokemon from any side besides the one where the door is still starts the normal script, causing Prof. Oak to talk into oblivion and the player facing at random directions
fixed: When a Pokemon is defeated and replaced the game crashes
fixed: Various Pokemon create a black line on the battle screen
fixed: Pokemon sprites don't change when animations are turned off, the first Pokemon is used for every Pokemon instead
fixed: Poison and Burn damage is calculated wrongly
fixed: Brn/Psn Status doesn't kill the affected Pokemon properly
fixed: Synthesis/Recover heals the enemy Pokemon
fixed: Route 32:The angler in the Pokemon Center has a typo ("finshing"- fishing)
fixed: Attacks can not miss/fail
fixed: Alakazam, Farfetch'd and Mr. Mime crash
fixed: Wing attack being a physical attack
fixed: Poison type Pokémon can get poisoned
fixed: A Pokémon can forget an HM move
and a few more bugfixes/typos
To download the update, just open the launcher and wait for a message to pop up saying that a new version is available.