Plurum revolves around customisation. The player designs projectiles, and designs towers that fire them. They then add intelligence addons, and configure everything. Wrap it all up under a name and the tower is usable in-game!
We've been doing good work on the design interface over the last week and it's looking presentable. Take a look at its current status: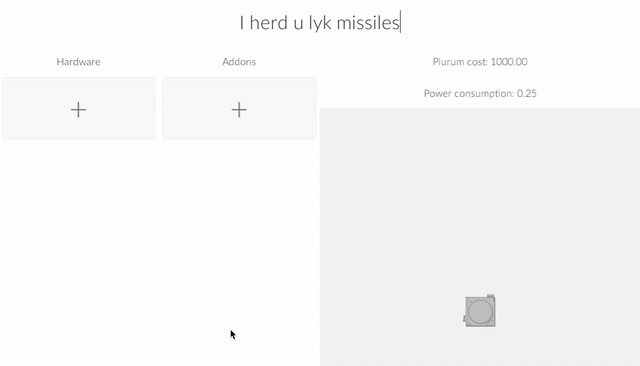 Breaking it down: first of all, you can name the tower. This name will be used in-game to identify it for building.
On the right you've got Plurum cost and power consumption readouts which update live. These give you the ability to tune your design and know what you're letting yourself in for.
Hardware and addons can be added and configured via the left hand panels. Add guns, add more guns, then add some other stuff! Everything you do mirrors itself in the live tower preview on the right. Watch your tower work, as you build it.
Still a long way to go, but this is a big milestone for the project!