Ploxmons DevLog #8
- Playtest Ends, Next Steps, Patreon Announcment

Hello everyone! It has been some time since the last devlog was posted. But now we are back!
About our break
As most of you already know we took some little break from developing the game since we were a little bit burnt out from the playtest-release-chaos. However after this break, Michiil and I sat together last week and discussed the current status of the game and how we want to continue. The break was good to get a clear vision of what we have done so far - how far we have come - and what we want to achieve. This talk was really motivating and we decided to continue the development with new fresh energy. Also we got some good schedule on how we want things to continue. Your constant positiv feedback and enthusiasm for the game was a really big factor in our decision and helped us a lot to keep us motivated over the past time. Thanks a lot for that!
What's next in development?
Playtest is now over and we continue to develop the game behind the scenes! (More playtests will come though!) Since the game is already in a really stable state there are only minor things left to do like polishing the UI and ingame screen, adding some visual and sound effects and some other (minor) features. However since we are only two people with limited time this is still a big bunch of work left to do. But with your support we will take the final steps on our journey that started 1,5 years ago..
The next steps in our development will be mostly visual and usability parts to make the game feel more complete and smooth. Today I started with adding the matchhistory for the profile section of the menu. Players will be able to view their last X played games there. More features like some profile overview will follow shortly after that. After adding this features the menu will feel a lot more nice since players can view their and others progress.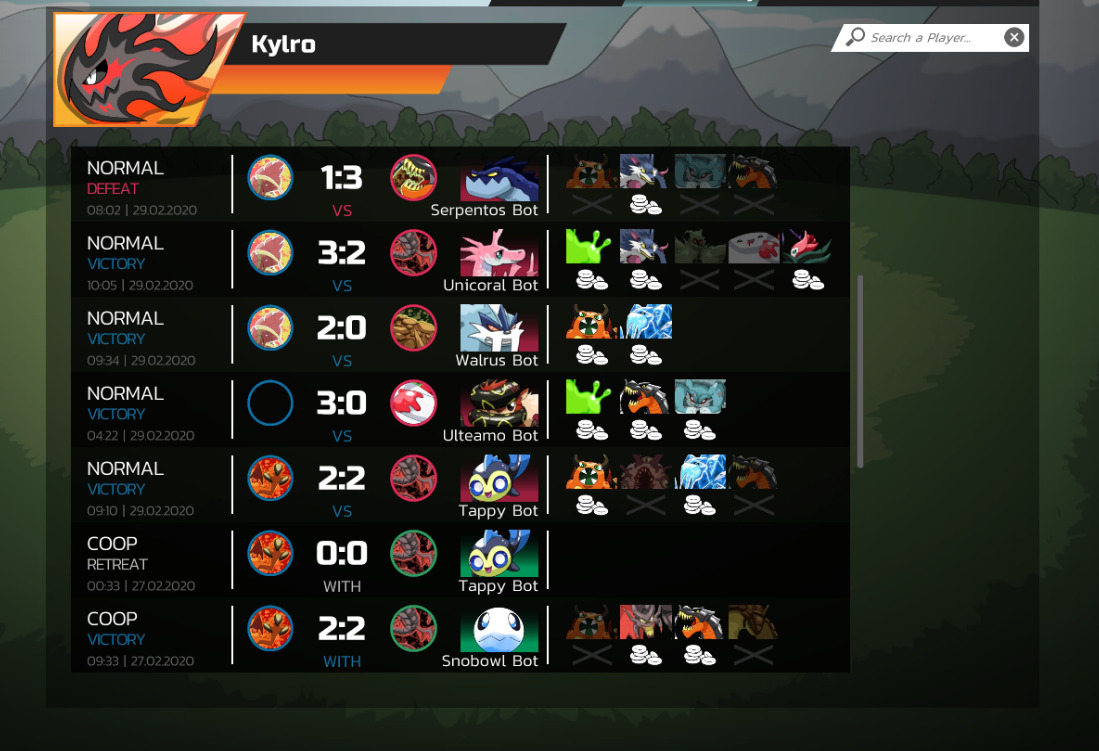 The match history gives interesting information about the played games:
• Used ploxpowers of both players
• Enemy avatar + name which will redirect you to their profile if you click on it
• Game mode + date + game length• which bosses appeared and what type of loot you got
Another really import task is adding some visual effects for the game (abilities, UI, ...). The temporary effects we used so far were nice but not suitable for the final game. Since visuals are a really important factor for the look-and-feel of a game we are hoping them to add the missing spiciness to the game. Also there will be some update to the ingame-screen which will fit a little bit better than the current version. That's it for todays devlog. I will keep you guys updated more frequently now on how things are developing (pun intended). As always thanks alot for your patience, for staying with us and for your support over the last months! Now we continue this article with other cool news:
We are on Patreon!
Getting all those nice features done costs a lot of time... and money. We already have running costs like the discord-bot and game servers and we need to purchase licenses and assets for the game. Since we are only two students who develop the game in their free time our resources and budgets are quite limited. That is why we want to use patreon to help us fund the project and to give people a direct way to support us (this was asked for a couple of times).
If you want to become our patreon, visit Patreon.com. Your support means everything to us and motivates us to reach the final release. Besides our gratitude we offer our patreons rewards course! Please let us know what you guys would want out of those rewards as well! Thank you so much!!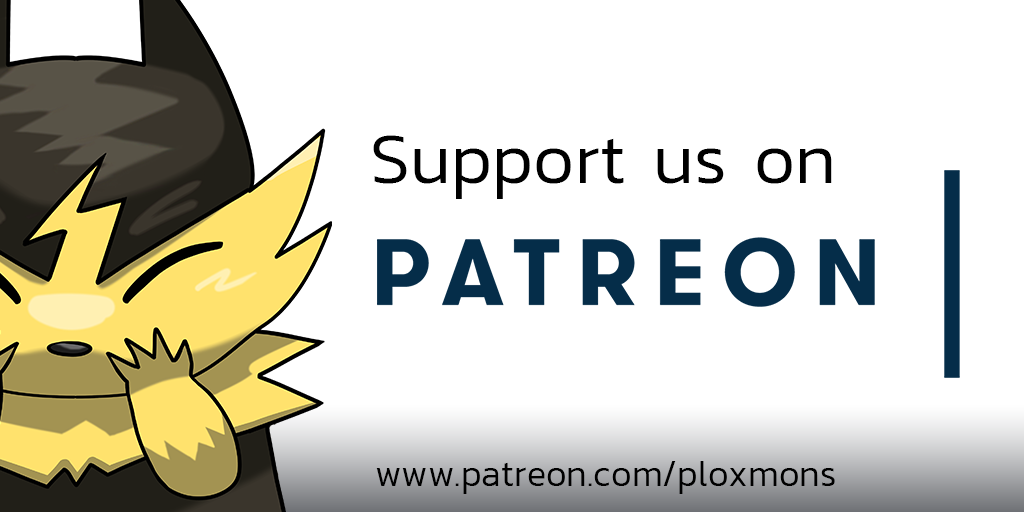 Community Spotlight

In this video by AniStalBastion, he shows off a deck he built, how matches play out AND he opens some card packs. There's a lot to do in such a small video.
Where to find us

Join us on our Discord community to get even more insights about the project and to chat with us and the plox community! Our Discord members have acces to playtest the game occasionally.
We also have fun mini games there with our very own "PloxBot"!
Follow us on Instagram, Twitter and Facebook

Support us onPatreon!
Website: Ploxmons.com