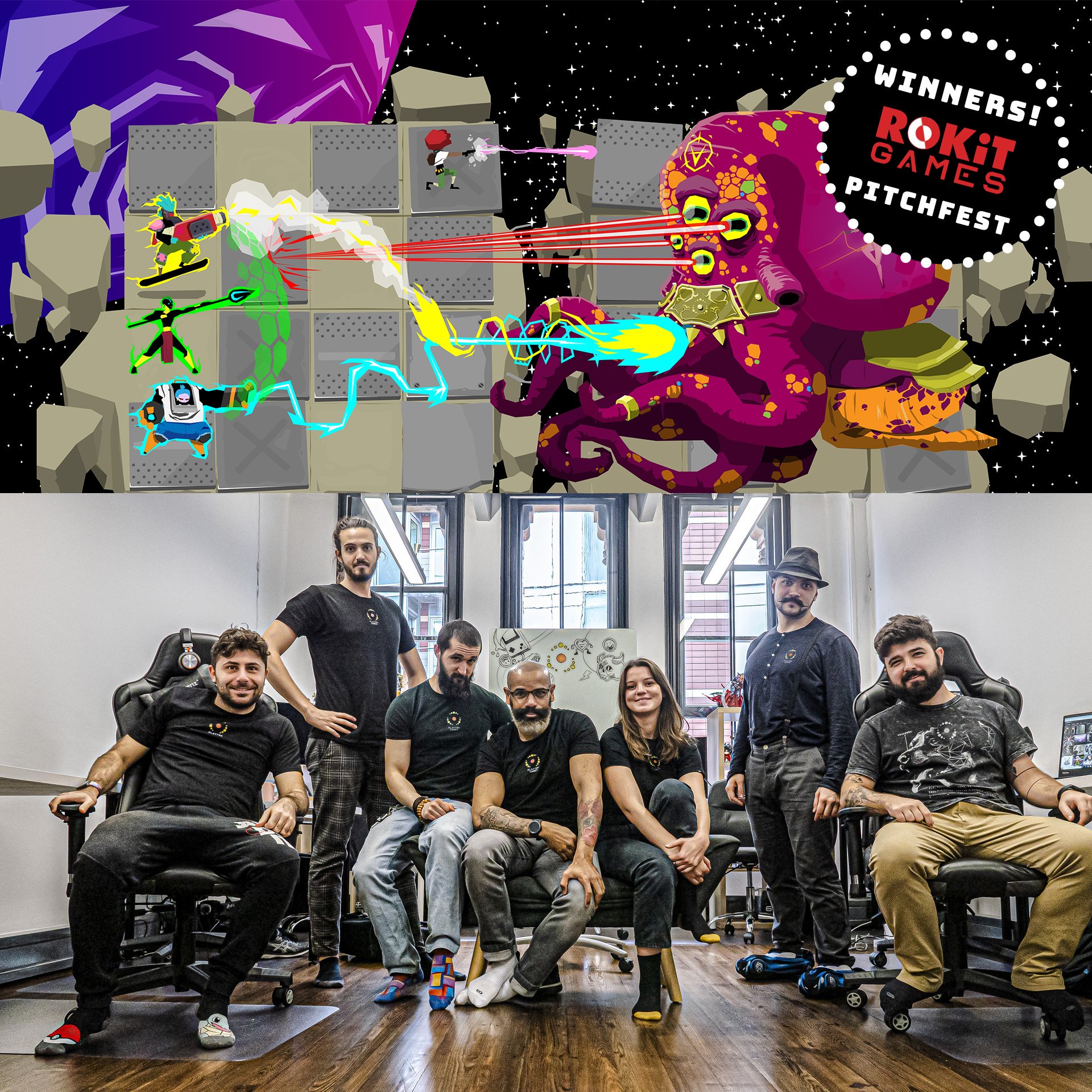 Playtra Games (London, UK) - Nov. 5, 2019 - Today, Playtra's first title for Nintendo Switch, Grid Fight, has been selected for funding by ROKiT Games, following its announcement of 50 million dollars investment in innovative indie games.
Grid Fight is a frenetic action/strategy game where the player defeats, recruits and evolves a cast of more than 30 all-female characters in a colourful world inspired by 70's poster art and 90's pop music.
The two companies got in touch for the first time during the ROKiT Pitch Fest last August, where Playtra was shortlisted as one of the 3 finalists to get its project funded by ROKiT Games.
The game is expected to hit the Nintendo Switch store in the summer of 2020 and mobile and other platforms later that year.
Dan Bernardo, former Vice-President of Global Creative Unruly Media and Founder of Playtra, commented: "The whole proposition of ROKiT Games won us over from day one. They are an incredible business with a truly indie heart and the mission to create memorable games. The trust and support they offered us was just what we needed to turn our dream of creating the unique games that tell unique stories into reality"
Jeremie Benhamou, CEO of ROKiT Games added "Playtra is the kind of studio we want to support and partner with for the long term. They are not afraid to innovate, their solid team brings passion and dedication to each game they build, they want to make a real impact in the indie game scene. ROKiT Games will dedicate its resources, experience, and creativity to be part of their success."
Create the Games that Define a Generation
Playtra is a London based game development studio with a dedicated team of 8 developers, with a combined experience pool of more than 30 years in the gaming industry.
Our mission is to create games that define a generation. Games push the boundaries of what is possible in technology and art. Playtra wants to create those games. We aspire to be pioneers, creating the worlds that players will inhabit for many years to come.
Follow Playtra Games on Instagram
Follow Playtra Games on Twitter
About ROKiT Games
ROKiT Games is a brand new division of the ROK group, a next-generation global media company engaged in multiple aspects of content production and distribution, including movies, television, sports, music, drinks and Mobile.
Media Contact
Nicola Strina
BD, PR