Another weekend, another playtest! To help a small number of players who are experiencing problems with poor GPU drivers, we are today releasing playtest-20200426 which restores the ability to use OpenGL 2.1.
OpenRA will continue to prefer OpenGL 3.2+ (or OpenGL ES 3.0+), but a new option in the settings menu allows you to switch back to the legacy rendering API if you experience glitches or performance issues.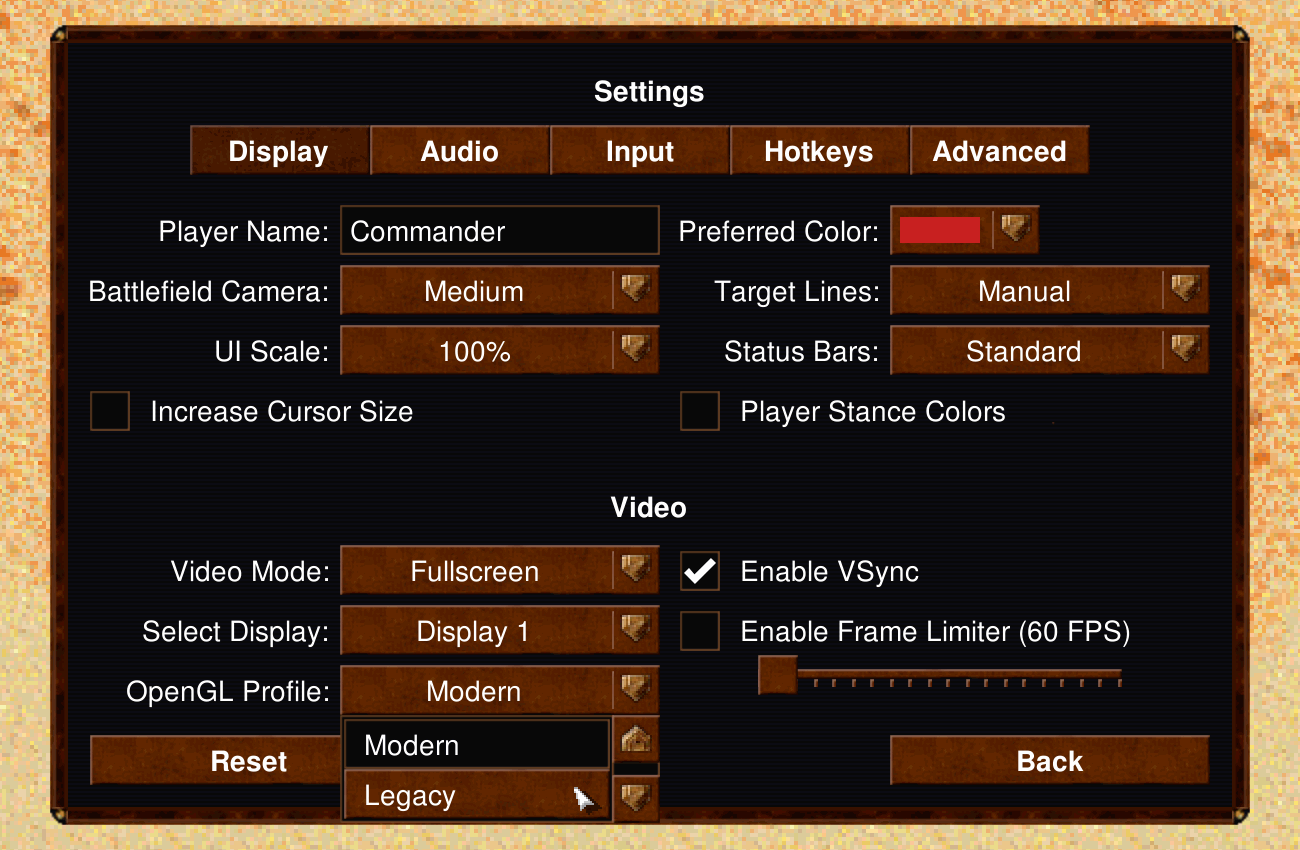 A new "OpenGL Profile" setting allows legacy OpenGL 2.1 rendering to be used.
This playtest also includes a scripting fix for two RA campaign missions, but no other gameplay changes. We believe that all of the important issues have now been resolved, so plan a final release in the near future if no issues are reported with the updated graphics support.