Please help us test this extensively as a lot of underlying code with regards to shroud/fog as well as how we calculate distances and animate sprites has changed underneath.
Changelog
Added starting units configuration to the lobby (MCV only, light support, heavy support).
Overhauled Fog of War to freeze the state of resource, smudge, and structures.
Overhauled weapon projectile physics and rendering.
Unified tooltip behavior between C&C and RA/D2K.
Added lobby options for disabling shroud and fog of war.
Unified the music player between C&C and RA/D2K and fixed a lot of bugs in it.
RA
Added public countdown timers to A-bomb and GPS.
Fixed chronotank teleport sound.
Improved chronoshift interaction with vehicle husks.
Added build limit to iron curtain and chronosphere.
Removed bibs from iron curtain and chronosphere.
C&C
Fixed Nod01 mission.
Fixed mouse cursor colors.
Engine
Significant additional work towards TS/RA2 terrain support.
Added audio device configuration.
Added support for D2K R8 images.
Upcoming
Tiberian Sun is on it's way though looking very work-in-progress with terrain and building overlays still missing and old placeholder widget graphics being used: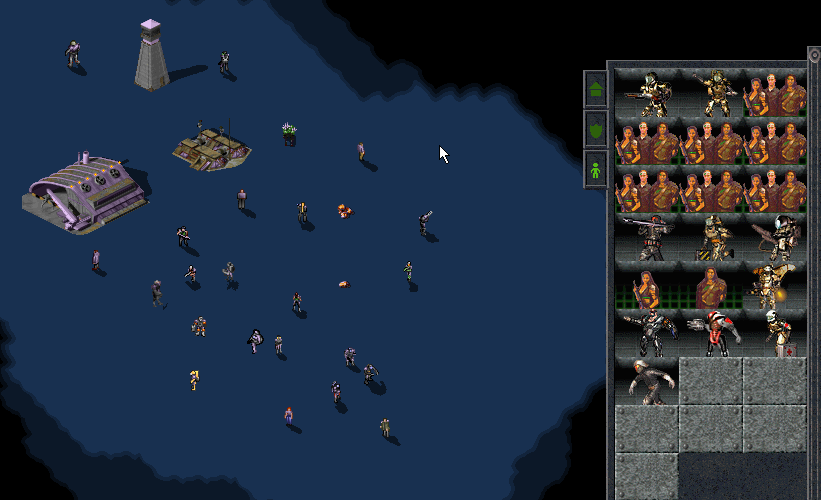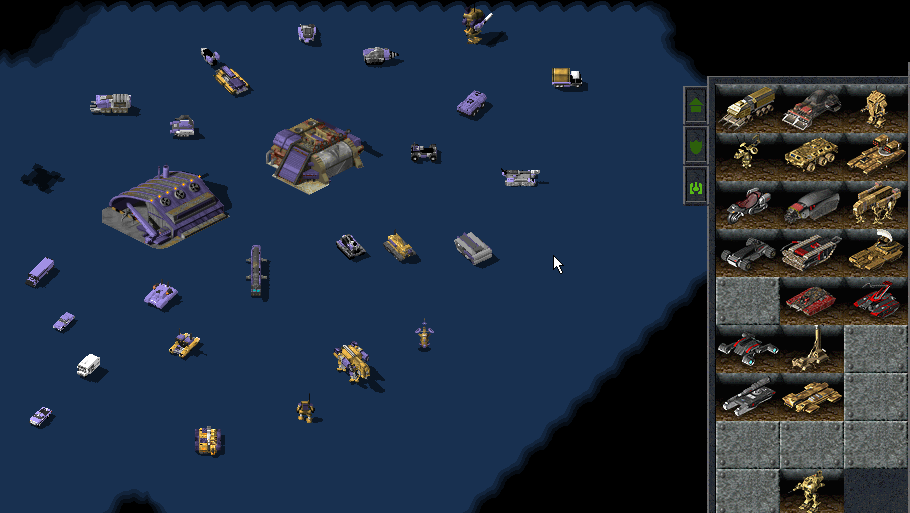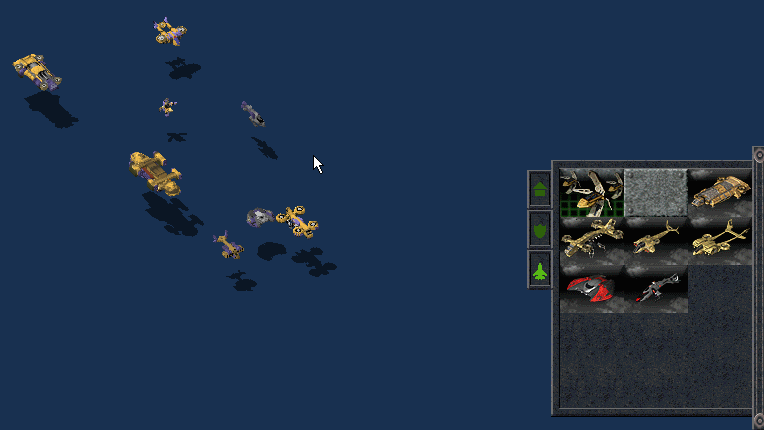 It is therefore not packaged yet and only available from our development repository.