At an event during GDC, Sony finally announced the price and release date of its PlayStation VR headset. The unit will be available in October this year, and priced at US$399. In Europe and the UK, it'll retail for €399 and £349 respectively, while Australians will be set back AU$549.
Included in the retail package is the headset, headphones, cables, and an additional, small box which aids processing. Unfortunately not included in the package is the required PlayStation Camera, which retails for US$60. Sony decided not to include the camera in the package due to many people already owning the accessory.

Also not included in the retail box are any PlayStation move controllers, likely left out for the same reason as the camera. However, PlayStation VR will also function with a DualShock 4 controller, though potentially some experiences may be better with, or require, one or two Move controllers.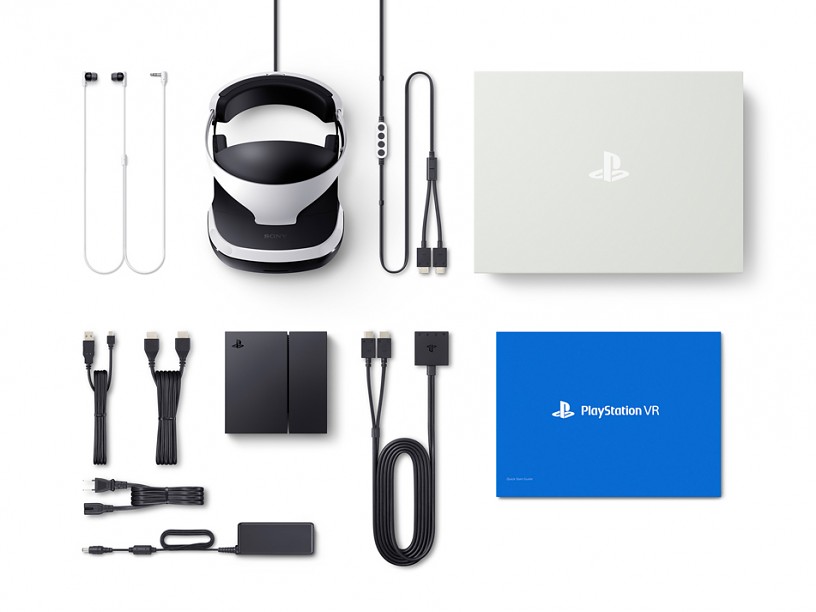 Sony says PlayStation VR will be compatible with 50 titles at launch, some of which can be seen in the above trailer. One such title was announced at the event: a PlayStation VR-exclusive version of EA's Star Wars Battlefront.
PlayStation VR will be the first publicly available VR headset for consoles. Combined with the PS4's install base, the headset's US$399 price point - compared to the Oculus Rift's US$599 and HTC Vive's US$799 - does make it seem poised to be the first to find widespread consumer adoption.
Releasing as a bundle of games around the same time as the headset is PlayStation VR Worlds - the Wii Sports-like package that should show off the unit's capabilities. Check out the trailer for it, below.