We just released a quick and very small update showing off one of the few weapons in the game, a simple pistol. It features pickup, animations, shoot, drop and reload. You can check it out below along with the video.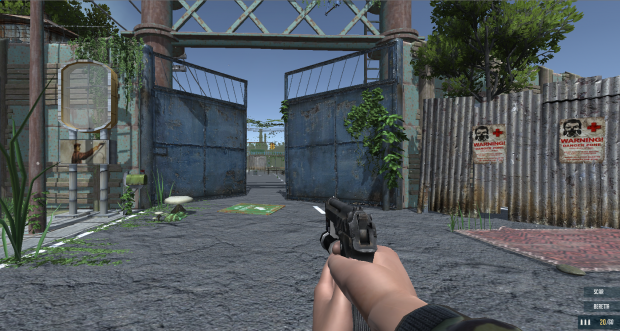 Please mind that the video is in a laggy state and the quality is deducted due the recording software and not the actual quality of the game itself.
If you like to stay updated when any other video teasers come out, you can get the latest on our YouTube channel by subscribing to our official channel here.