I've never played a platformer with a customizable player, and customization is something I absolutely adore in games. Therefore, when I started to make my own platformer I decided to incorporate player skill points.
The player has three primary and three secondary abilities that you can customize with skill points.
You can see an example of the skill points in action below. First jumping at skill level 0 and then jumping at skill level 10. Notice the difference in heights.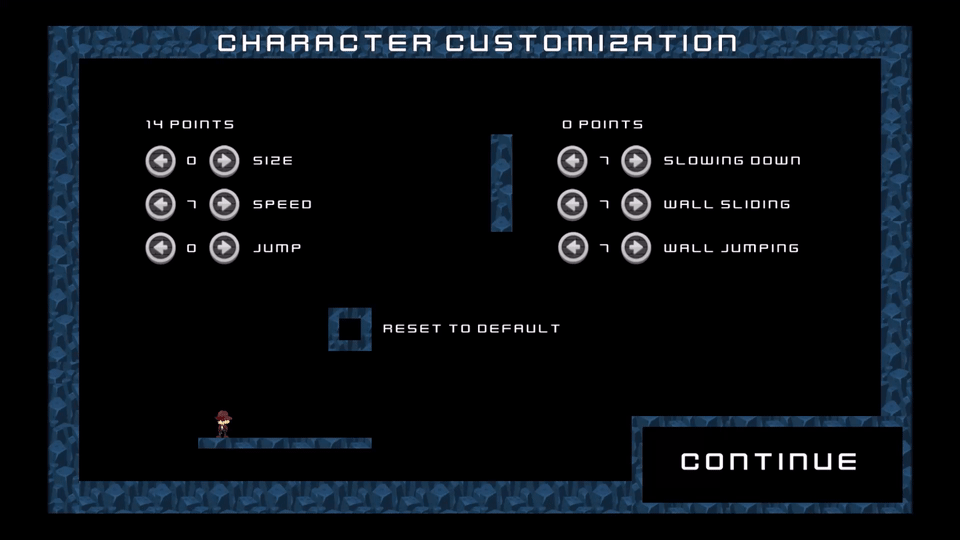 The levels evolve based on the abilities of the player, i.e. if you are using a character with less skill points / lower abilities an extra tile will be inserted to split a long jump into two separate jumps.
Here is a sample level with a standard "easy" skill level character.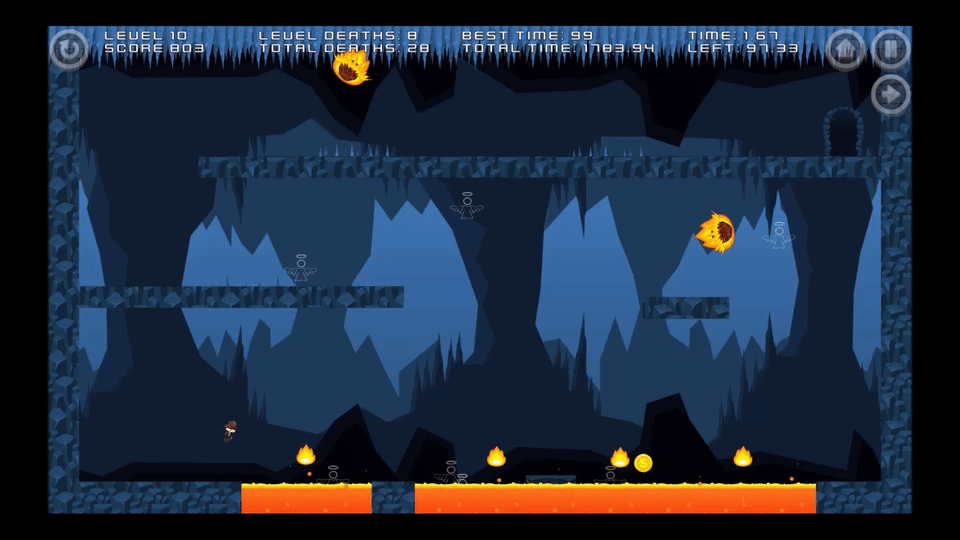 Below is the same level with a different character customization. Notice how slow he is, how low he jumps and how he can not cover such great distances as before. Also notice the new tiles that have been inserted into the level.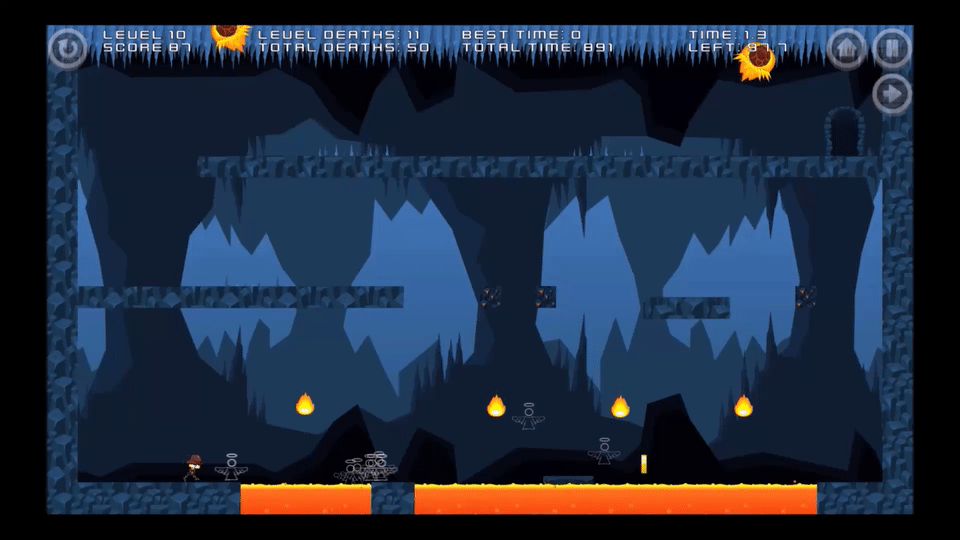 As you play a game, you get better at it and many times it loses its challenge despite levels getting harder. If you can replay with a character more suited to your skill level the game will once again regain its difficulty, thus increasing replayability.
Because there are 6 modifiable skills of 10 points each, this works out to 1,000,000 different customization combinations! (God help me now that I am testing all the different combinations on all the levels!)
All feedback is appreciated!
Happy Gaming Moments,
Bobby.