The Bloodline will be taking part in this summer's Steam Game Festival with a free demo! The demo will allow you to explore the first open area of the game. You'll get a feel for how vast the game will be and the freedom of choice you will have in the game. We shall be running a giveaway to celebrate the occasion as Nookrium streams us through The Bloodline at 7pm BST (11 AM PDT) on June 16th!
I'm a solo developer currently working on The Bloodline! This is the first game I've ever developed. The game started out as just a hobby, but quickly gained interest and allowed me to pursue my dream of becoming a full time game developer! The Bloodline is largely inspired by Mount and Blade. I like to think of The Bloodline as a more character-focused Mount and Blade style game that is set in a high fantasy world!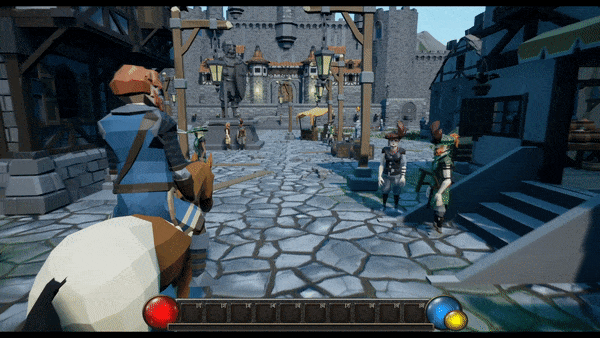 The Bloodline is a fantasy action RPG where you take the role of a descendant of the Harbinger Bloodline. A lineage that was gifted the power of foresight when an ancient god gifted them his own blood. The god had visions of the future and saw nearly endless invasions of The Unforgiven, and that they were destined to defeat the Harbinger and overthrow the land of Eudros, eventually.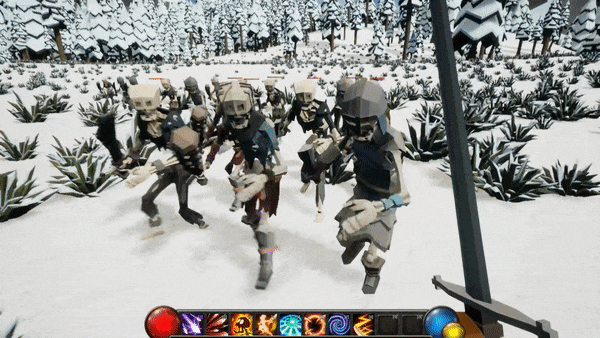 After many centuries of no invasions of The Unforgiven, they have faded into myth and legend along with the Harbinger Bloodline. The game begins with you having visions of another invasion. It is your calling to unite the land and regain the respect of your ancient Bloodline. Reform bonds between kingdoms, recruit your own army, rebuild your stronghold, and prepare for the return of The Unforgiven.
Do quests to gain the respect of the commoners, lords, and kings.
Customize your character with hundreds of different types of weapons and armor.
Participate in massive battles using melee or ranged weapons, magic and even siege machines.
Create an extremely personalized class that you create through a vast, branching skill tree.
Recruit specialists from across the land to aid you in your fight.
I sincerely hope you enjoy this demo and will check the game out on early-access release! Thanks!