It's been a long time since my last update, but today I have exciting news : for the next week, you can play a demo of my new game Watch This Space!
It's a multiplayer game about shooting asteroids; about racing asteroids; about eating asteroids; and about rules that change.
After months of development and testing, I'm releasing a demo of the game with four of my favourite characters as well as 10 different game modes. You can play with up to 4 players locally, or use the Steam Remote Play Together feature to play with your friends online - they don't even need to download the game to join!
The demo has four different characters to play, and 10 game modes. They include:
Help! The Asteroids are Invading.
Race Your Asteroids
Combine Your Asteroids
Time For Golf
Platformer Asteroids
.... and more.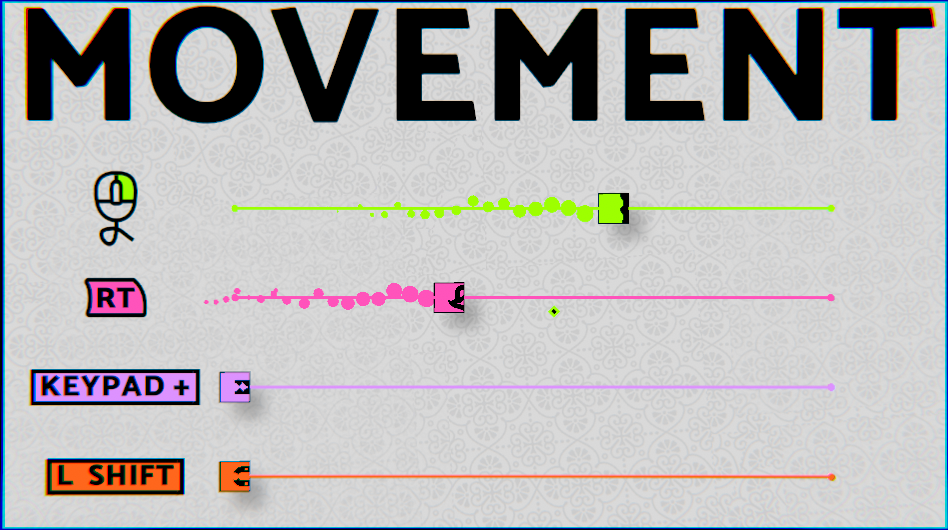 Here's a quick look at how it plays, via the teaser trailer:
The demo will be available from today until June 23rd. After that, you'll have to wait until the game enters Early Access to play. I don't have a launch date yet (that will depend on how the demo goes!), but it should be soon :).
I'd love to hear your comments about playing Watch This Space. What did you enjoy the most? Did you beat your friends at it?
Let me know!
Until the next update, happy asteroid-ing,
Philip