Our game is available for pre-order at Desura. Feel new emotions with cute and adorable character.
[ppbranchg20892button]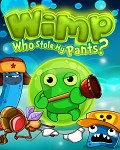 Dive in astounding adventure throughout different worlds. Various character mechanics, charming music and controller support don't let you be bored.
Also you can find links to download Wimp on your mobile at our website. Follow us at Facebook.