Latest Updates
Its been a few weeks since our last update and whilst we've completed our core development we have been busy testing and improving gameplay and the AI.
Plastic Soldiers
For example both the green (friendly) and tan (enemy) plastic soldiers have been enhanced to improve their targeting whilst attacking.
Vehicles
The cars have been improved in an attack mode with the Car verse Car Beach Deathmatch being a great test.
Animations
We've also updated some of the animations by either creating additional animations or improving some of the existing ones.
We've attached a few in game images of the Plastic soldiers in battle in the toy shop on the Trains map.
A green Plastic soldier with rocket launcher targets a couple of tan soldiers.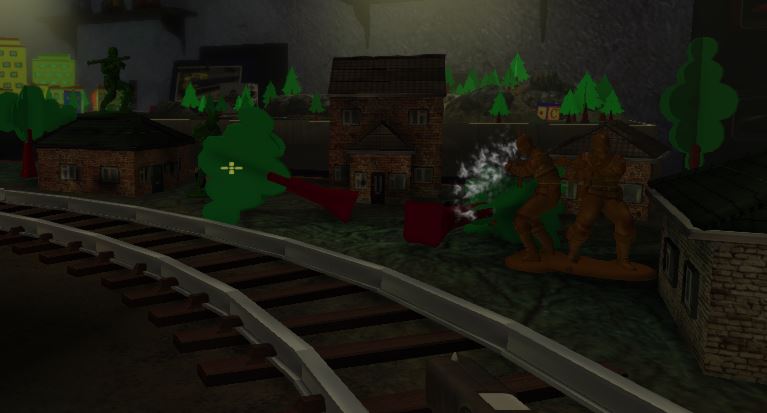 A couple of green soldiers engage the enemy.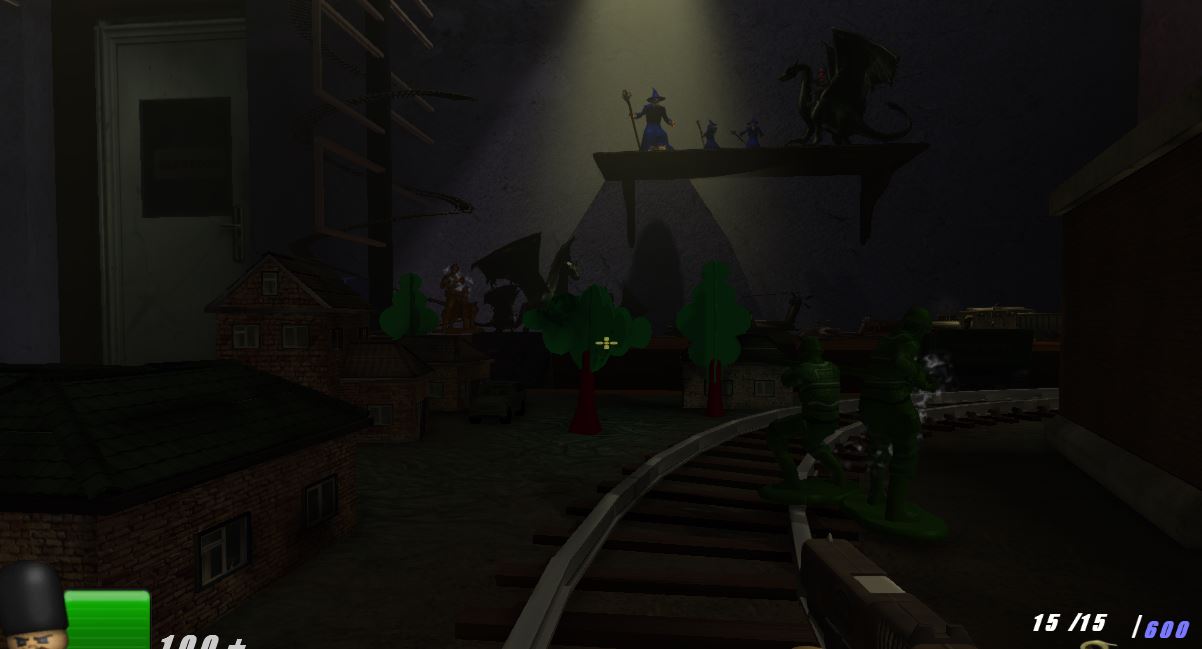 An enemy tan soldier in the midst of battle.