The first Ludus silva demo has arrived. Here we present the Plant Editor, allowing you to create any number of weird or wonderful plants.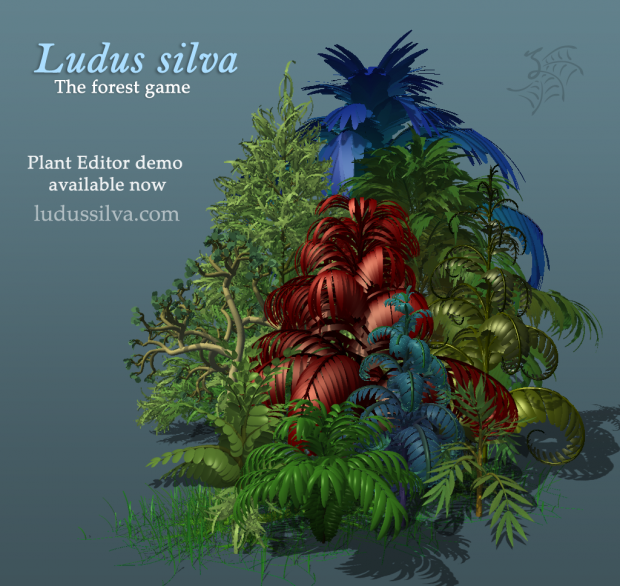 Features of the demo include:
3 Plant presets
1 Photo scene, with 3 skies for taking beautiful pictures of your creations
Ludus silva Plant Editor: Current Progress - Mod DBFeel free to drop by the Ludus silva forums to share your creations, give feedback or ask any questions you might have.
Go here to download the demo:
Ludussilva.com

Have fun!