Hello there, Companions!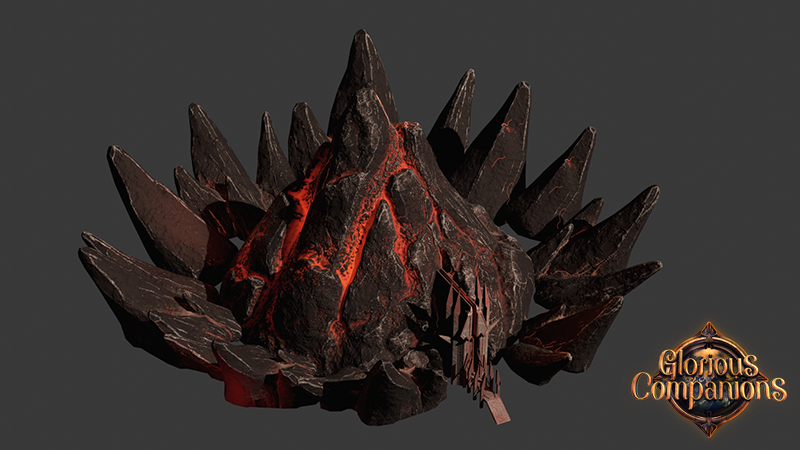 We're back with some fresh news and development updates. We'll talk about our plans for the future of GC's development, as well as the contents of the next update. To be frank, in the recent months we've thought a lot about the direction we're taking with this game and we've spent a lot of time analysing the feedback we've received since our EA release.
We've decided that what the game lacks the most at the moment are not new races or abilities. Our biggest priority right now will be fixing and improving the gameplay foundations, and you'll see the first batch of that in Update 0.5. We've come to the bitter realization that no amount of new playable units will make the game fun, when there's little to do on the world map and the battles don't offer enough challenges and/or variety after the first few.
Fortunately, based on the feedback we've received and our own conclusions we've got a solid plan on how to get the game to where we want it to be. It'll require a lot of hard work but we're confident that it'll be for the best.
Update 0.5 Major Contents
Anyhow, for now let's go back to the upcoming 0.5 Update that will be released in the first week of June. Besides the QoL improvements, smaller features and bug fixes, here are the two biggest changes that we're preparing for you:
Fog of War

This is the biggest feature we've been working on recently and it meddles with a lot of other mechanics, especially with the AI and special abilities. We've still got a lot of testing, balancing and bug fixing to do when it comes to it but the core mechanic is already up and running.
We're hoping that this change will make battles more interesting and thrilling. It should also allow for more intricate strategies and tactics to be used successfully on the battlefields.
Battle Win Conditions
We've read a lot of your feedback suggesting that the current win condition (killing the enemy captain) makes battles boring instead of exciting (which was our intention). After a few discussions we've decided that while this mechanic serves its role in a competitive multiplayer setting, it doesn't work quite as well in a single player experience when playing against AI controlled enemies.
But we also didn't want to completely get rid of it. In the next update killing the enemy captain won't end the battle, but instead it'll substantially hinder enemy morale. First of all, death of the enemy captain will trigger a Fear check among the party and each unit will receive a slight debuff that'll weaken its fighting capabilities. That way aiming to take down the enemy captain will still remain important to win the battle, and yet it should also make for a more fun and balanced gameplay.
Oh, and letting your own captain die will still trigger an instant defeat like it did so far.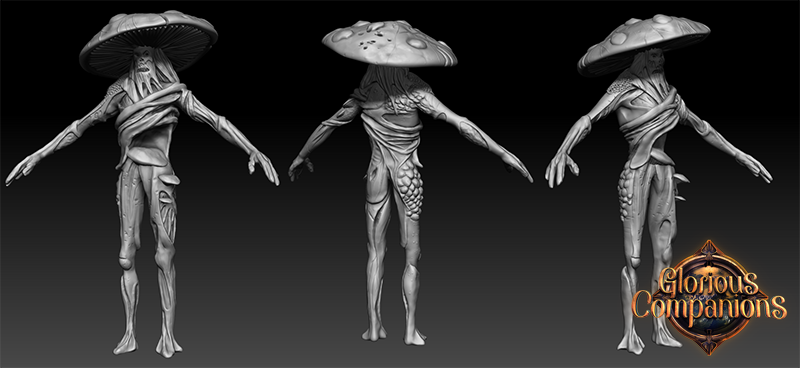 ---
---
Plans for the future
Okay, so let's go through the biggest features/changes that we're planning for further development (as in stuff that we want to have in the game when we release the full version / leave EA).
Skills / Abilities rework
We thought that it'd be fun to leave units at special training facilities so they can master new skills, but it turned out to be a lot more tedious than we expected. Additionally, it's not very intuitive and some players might even completely miss that there are abilities to be learned in the game.
Instead, we're working on a system where units will gain special skill points used to unlock abilities every few levels, and players will be able to use them right away in the Unit Panel. Thus learning new abilities won't require time and gold anymore. We also plan to implement a lot of smaller skills that units will be able to learn besides the major abilities we have implemented at the moment. When maxed out, each unit will have 5 skills, of which at most 3 will be active abilities.
Story / Gameplay Direction
Here's the biggest news: we've decided to scrap the idea of going full-on sand-box mode with Glorious Companions. Rather than that, we'll focus on implementing a main quest line so that players have interesting stuff to do from the get-go. We've realized that we simply do not have the manpower to ever get to the point where that mode alone would be compelling enough for most players. That doesn't mean that we're "downgrading" our vision. Instead, we hope to hook you with an interesting story and a mystery to solve around the continent, one that will require a skilled commander. We have something quite special prepared for that and it's certainly a big topic, so we'll be back to talk about it in more detail in future devlogs.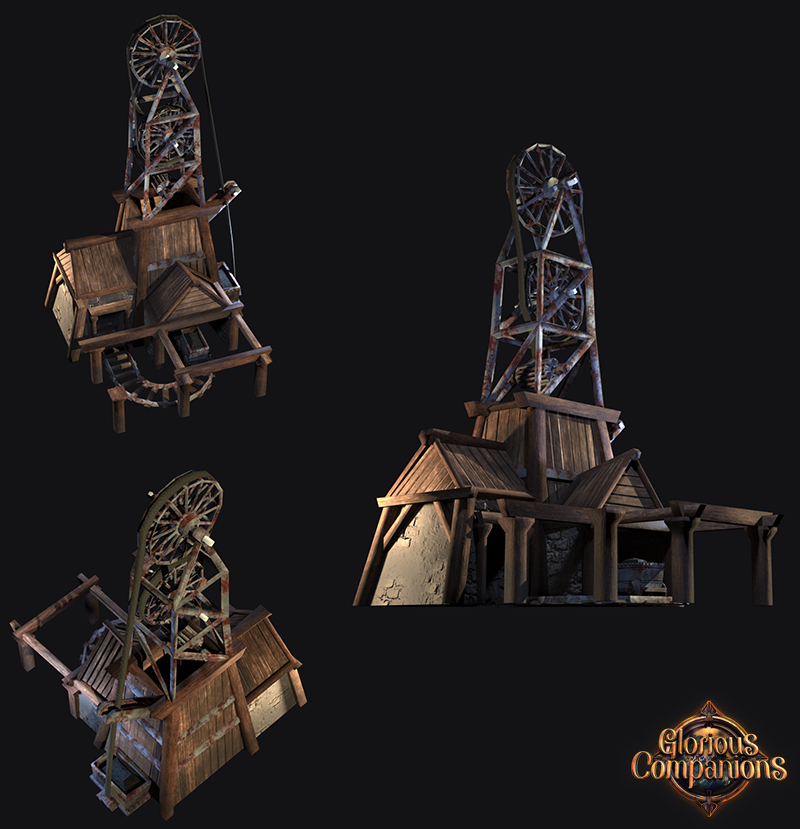 Dungeons
We also plan to implement a Dungeon system, and with it a lot of unique enemies and bosses. There'll be a total of 5 dungeons (one per biom), each with its own defenders and a tough boss at the end. They'll be much more challenging than your typical world map encounters, as you won't be able to heal up between 'rooms' and their defenders will come equipped with some interesting abilities of their own. You'll have to put in some work to even find some of them, and then in the final room you'll face a big ol' boss that you'll need to defeat to complete the dungeon.
New World Map / Cities
We've already teased that a completely new world map is coming, but there's still work left to be done before we can release it. Along with the graphical overhaul you've already seen, we'll be adding a brand new soundtrack to fit the visual changes and the darker fantasy mood we're aiming for, composed by Zofia Domaradzka. Here's a little preview, a track titled "Restless Night Ahead" that will be featured in the new main menu screen. Check it out for yourself!
The new world map will bring in more interactive events, objectives and encounters for you to face. Additionally, we'll be rolling out a neat looking volumetric fog of war for the world map, as we strive to make exploration more meaningful and dangerous.
After the World Map upgrade we plan to change the way cities look and their UI.
NPC Interactions
Last but not least, we will be reworking the NPC interactions and dialogues. At the moment NPC interactions along with the city UI are the most outdated and underdeveloped aspects of the game and we definitely feel the need to improve them before we leave EA. This will go hand-in-hand with our focus on the new main story within the campaign.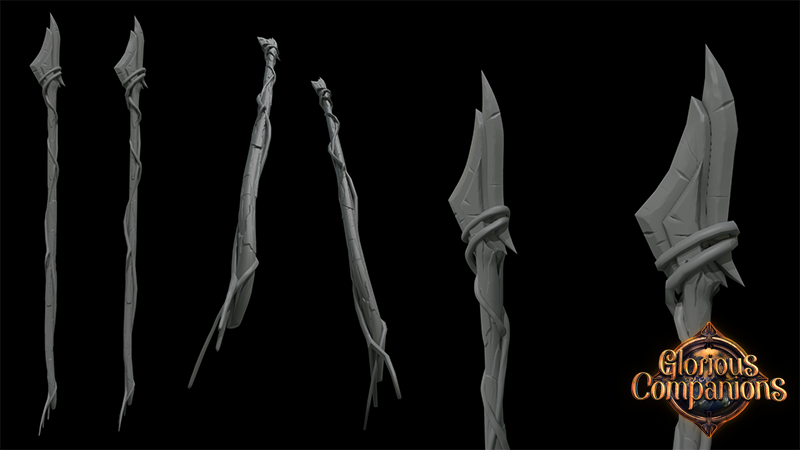 Let us know your thoughts in the comments and remember to follow the game for more updates!