Pixel Kingdom is an RPG Defense game with infinite levels for iOS, Android, PC, Mac, and maybe Linux based on the outcome of my Kickstarter. It is strongly influenced by games like Cartoon Wars and Plants vs Zombies. You unlock and upgrade your units as you earn gold by defeating enemies and winning battles. In each round you must get your units across the battlefield to deal damage to the enemy HP, while making sure they don't do the same to your HP.
Kickstarter: Kickstarter.com/projects/293140109/pixel-kingdom-for-pc-android-and-ios

Battles get interesting with the variety of units at the player's disposal. It's up to the player to make decisions about what lane to summon their units and how to counter whatever enemies are spawning. Some units are strong tanks while others excel at dealing ranged damage. Some units have special abilities like knocking enemies back or into other lanes, making them very useful in dire situations. I can't wait to release the game and constantly update the units as the fan base grows, because I'd love to hear suggestions from everyone!
Enemies are based on the environment. At the beginning of each round the level generating algorithm randomly chooses a level and selects certain enemies to attack the player. On launch day there will be a total of 5 environments, each with 10 unique enemy units. These enemies range from basic Goblin Warriors to lane-changing Ghosts to huge Dragons!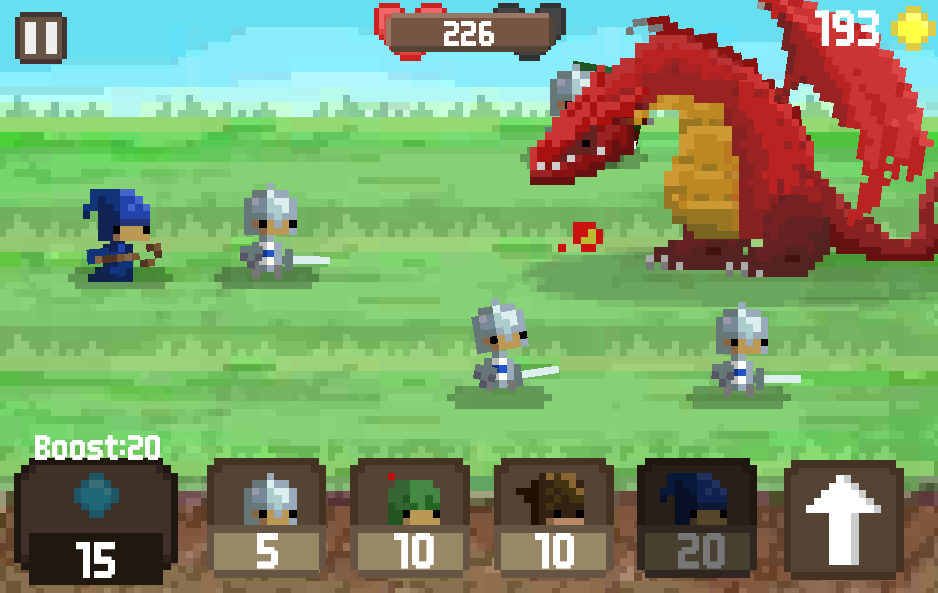 The player is rewarded when they reduce the enemy army HP to 0. Based on the number of enemies defeated, player health remaining, and time taken, the player is awarded a rank with some bonus coins or maybe even an item.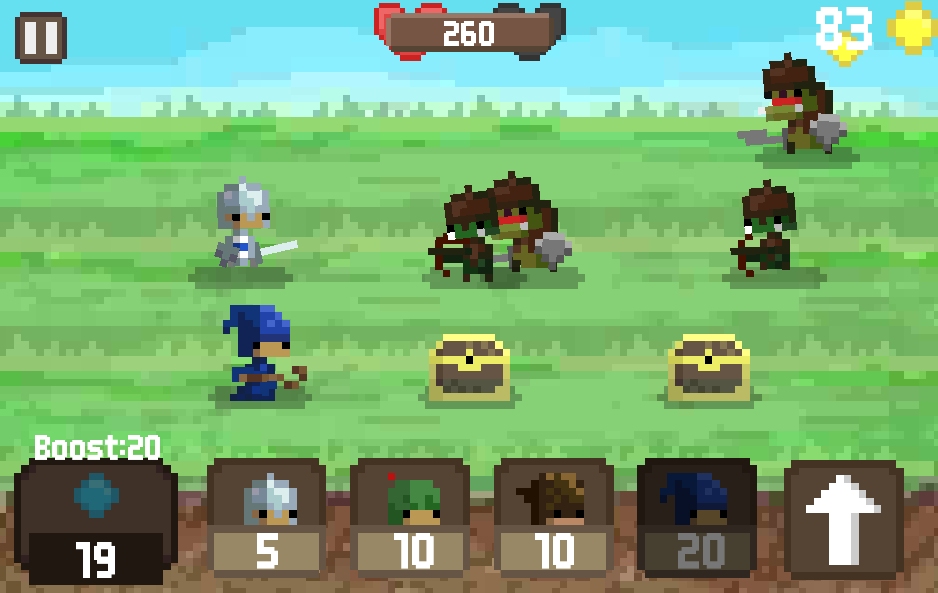 There will be 3 game modes. The regular Classic mode will have infinite levels, but also a storyline for the first 50 levels. Upon completing the storyline, the player will unlock a new mode called the Underworld. This mode is similar to Classic mode in that it has infinite levels, but battles now take place in a much darker place. Enemies here are very strong and beating a level in the Underworld usually is a very hard task. The player will be rewarded of course, if they have enough skill and power to overcome these levels. The 3rd mode is called Arena, where the player fights waves of enemies until they are defeated. Their highest score is saved, and the player can earn some pretty neat items if they survive long enough.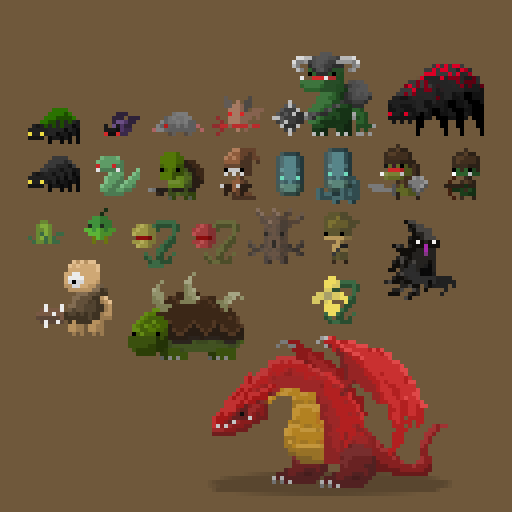 Feel free to leave any suggestions about gameplay, gear, items, units, enemies, and environments! Thanks for your time!

Kickstarter: Kickstarter.com