Hello everybody, in the past few months, we've been working at a pretty fast pace so we can publish a playable version of the game this month of July. I am pleased to announce that Pirate Souls will launch an Alpha Release on 24th July.

ALPHA GAMEPLAY
Your adventure begins on a big island with a lot of landmarks to discover. Some drama is going on there that you will soon find yourself embroiled in. A lot of missions are available and some have different endings depending on how you chose to complete them. Make sure to talk to any villager that looks interesting, so as to not miss any missions. Be careful on your way though, as there are lots of different mobs and bosses around.
The combat system is dynamic and full of techniques. Various combos and fighting styles available depending on the specialization you chose. More information here: Pirate Souls Specializations Overview.

FEATURES
Pirate Souls is categorized as an Indie Online RPG, with 2D Top Down Pixel Art graphics. It has basic features you may expect from this kind of game: inventory system, party system, trading, etc. However, we tried to make it stand out from others of its kind with small features that give it more excitement and realism. As a large focus of Pirate Souls is PvP and PvE, most of them were implemented with combat in mind.
For example, you will be able to dodge any attack within a fight, perform attacks with combos, destroy your environment and even choose your running style!
All those features help make the game more immersive. Our art style was also done having that in mind. The game interface is made of parchment paper and is clean and simple so only important information gets to your eyes.
EXPECTATIONS
We expect bugs and balance issues, because we have yet to test the game on a big scale. However, we will try to fix any issue that will come our way as soon as possible. Feel free to report bugs in the bugs session of our discord when the time will come!

WHAT'S LEFT?
What is left content-wise is to add more missions and complete the bounty system. We want the end game content to be interesting and challenging. Missions and bounties will definitely help with that. We also want to improve the crew system by doing global organizations that smaller crews can join. That will fit well for marines or pirates alliance.
In the long term, we plan on adding more islands and a ship system. However, that will probably be for a beta version of the game.

WILL THERE BE A WIPE ?
We don't expect to wipe during the alpha. However, once a beta version of the game is released, there will definitely be a wipe. Another scenario where a wipe may be needed is if we have to implement a new feature that overhauls the game so much that it requires a wipe. It would have to be something very important like a major exploit fix or a highly anticipated update.

HOW LONG WILL THE ALPHA LAST?
We plan the alpha to last at least two-three months. After that, depending on the player base and the interest, we may keep it online longer.

SPECIAL THANKS
We would like to thank Rory, creator of Nin Online, who helped us improve our vision of the game and gave us valuable information. On top of that, some of you may have already noticed, but Hitspark (The Developers/Publishers of Nin Online) is going to be the publisher of Pirate Souls.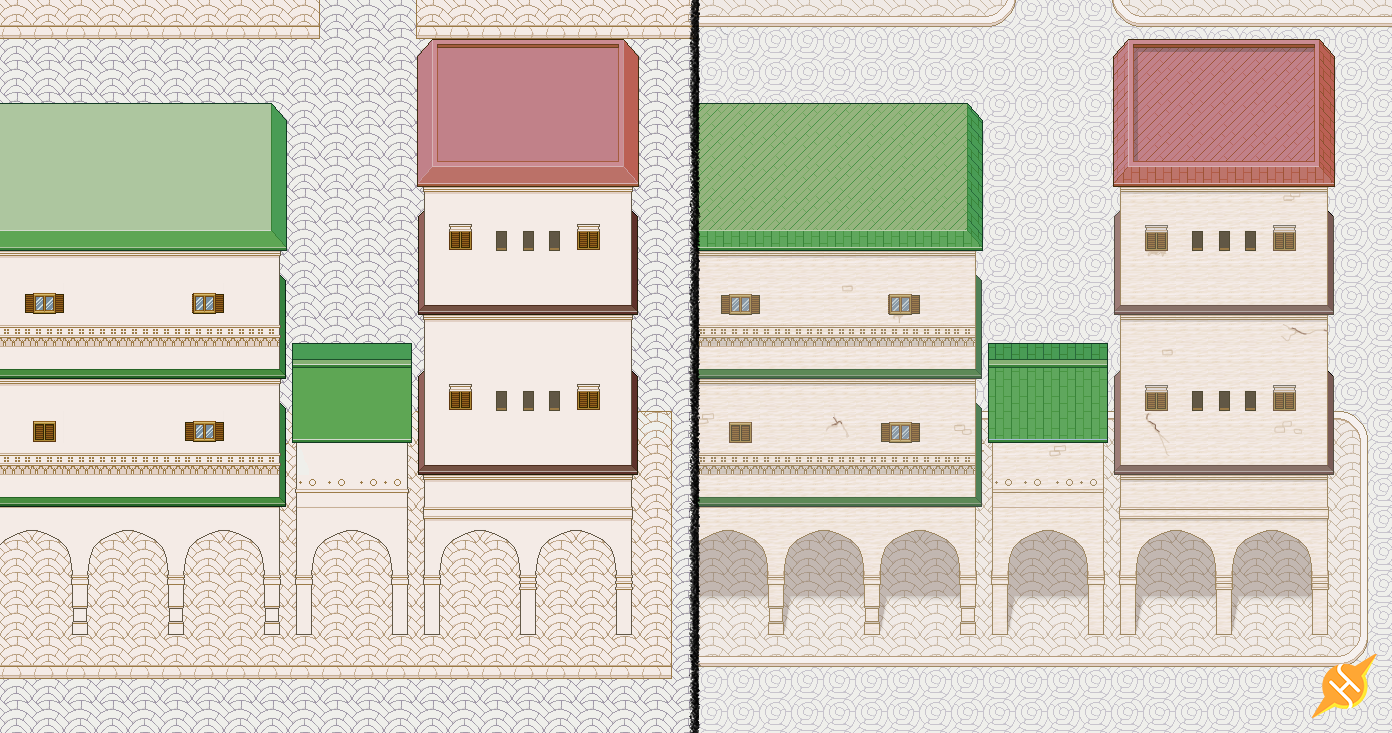 Special thanks to JC Snider, Panda, Kibbelz and Cheshire, main developers of Intersect Engine, the engine we use for the game. It's really great and has a lot of features.
Thanks to everybody who helped us build the game and to the people who support us daily! See you in-game!
Play Pirate Souls now
Join Pirate Souls Discord Server
Follow Pirate Souls on Twitter
Check Pirate Souls videos on YouTube