Pioneer Change Log February 2016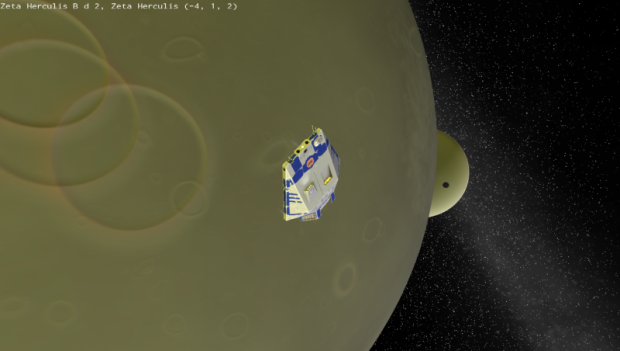 For February 2016. Full changelog.
Minor changes and tweaks

New behaviour of ESC button (#3618)

Fixes

Internal Changes

Pioneer Linux (32 & 64 Bit) and Mac OSX builds are also available here.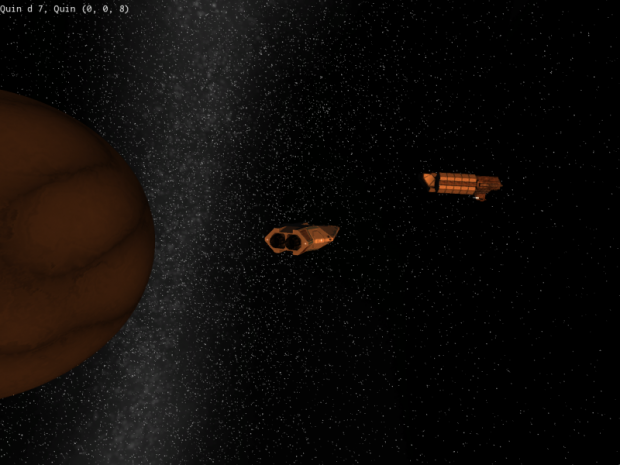 Pioneer Scout Plus G26F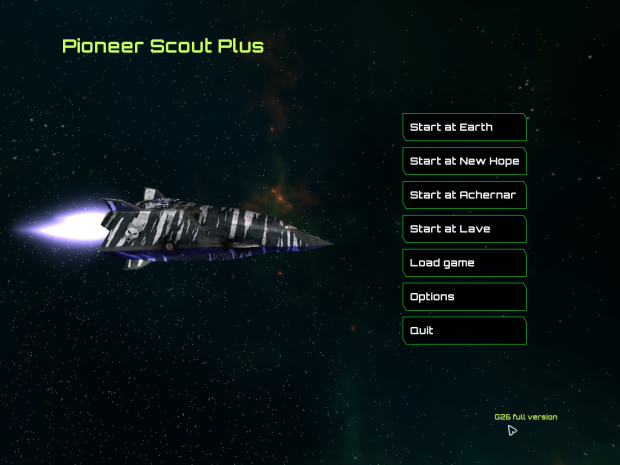 Module Search & Rescue:
* New mission is added: To provide fuel to ships stranded on uninhabited remote systems. In this case, the requested fuel may be hydrogen or Military Fuel, according to the hyperdrive installed on the emergency ship. Some missions are dangerous, with hostile ships that attack to avoid the rescue.
* Ad to assist ship that are closer to other stations are avoided. That is, for example, that no exists in London an Ad to provide hydrogen to a spacecraft orbiting Pluto. It is assumed that exists much more nearby stations.
* The amount of propellant or fuel supply depends on the capacity of the propellant tank of the ship in distress or required by your hyperdrive to jump to another system, as appropriate.
New module: Scooping
* The player may accept contracts to extract samples of hydrogen in local and remote gas giants.
* Some of these missions will be dangerous because of the presence of hostile ships that try to kill you.
* You need to have installed a collecting hydrogen scoop or multiple collector.
* They may not be mixed samples of different objectives, that is, if you have accepted two missions for different gas giants, they may only completed one by one.
* You can collect all the hydrogen you want, depending on the capacity of your ship, but the sample to be delivered is one ton per mission.

For all modules missions:
* When consulting different screens of accepted missions, the target distance in km, Au and Ly will be shown, as applicable.
* In "+info" of missions screens, will have a button that sets the target of remote and/or local navigation. The target can be a system, a planet, or a ship. For example, in a SAR mission to remote system, the system will be marked first; in the system, mark the planet, reach the planet then mark the ship. To enable this feature, you must purchase and install an autopilot expansion software "Navigation Assistant" when in your favourite shipyard.
Significant improvements in look of Moon, Mars and the gaseous giants of Sol system.
Adjustment of the geographical position of many stations whose platforms have previously been sunk under the ground.
Improved balance amount of announcements BBS missions.
Better balance in due dates and quest rewards.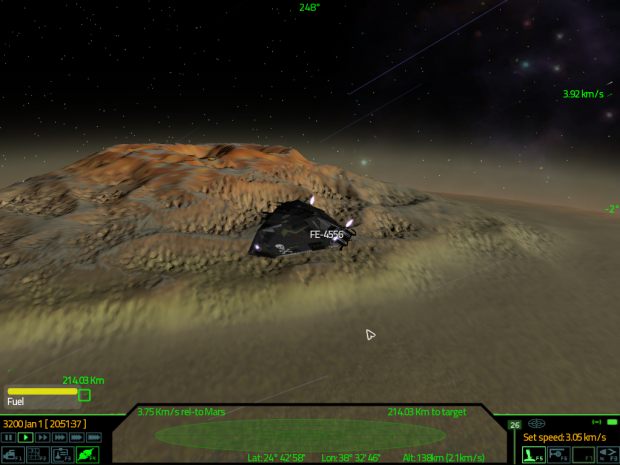 Addendum
The FaceGen used in the G25 version, sometimes took me out of the immersion. For this reason I have decided to re-use the old FaceGen until Wayne Ashworth (Evarchart) complete their work.

Began work to improve trade. I have increased commodity prices. On the screen of economy and trade, the value (of sale in the docked station) per unit, and the total value of the loaded item is displayed.

I have not encountered any serious problems in many hours of testing. But there are so many ways to play that some may have been missed. If you have any problems, let me know; You will help to improve Scout.
Like the previous version, it is a full version published in the new unified 3 in 1 package containing the executables for: Windows 32, Linux 32, and Linux 64, in a single download of 299.2 MB.
Download free from here.

Pioneer Scout Plus is set by default to a screen 4:3
If you have a 16:9 screen, maybe you should try this mod

Finally, if you require more info about Walterar's mod, take a look at his build thread over on the SSC here.

Thats it for this month Commanders, have fun out there! 07