Something Classic and Retreaux Games are proud to announce their latest RPG, Pillars of Dust, is now available on Steam for purchase.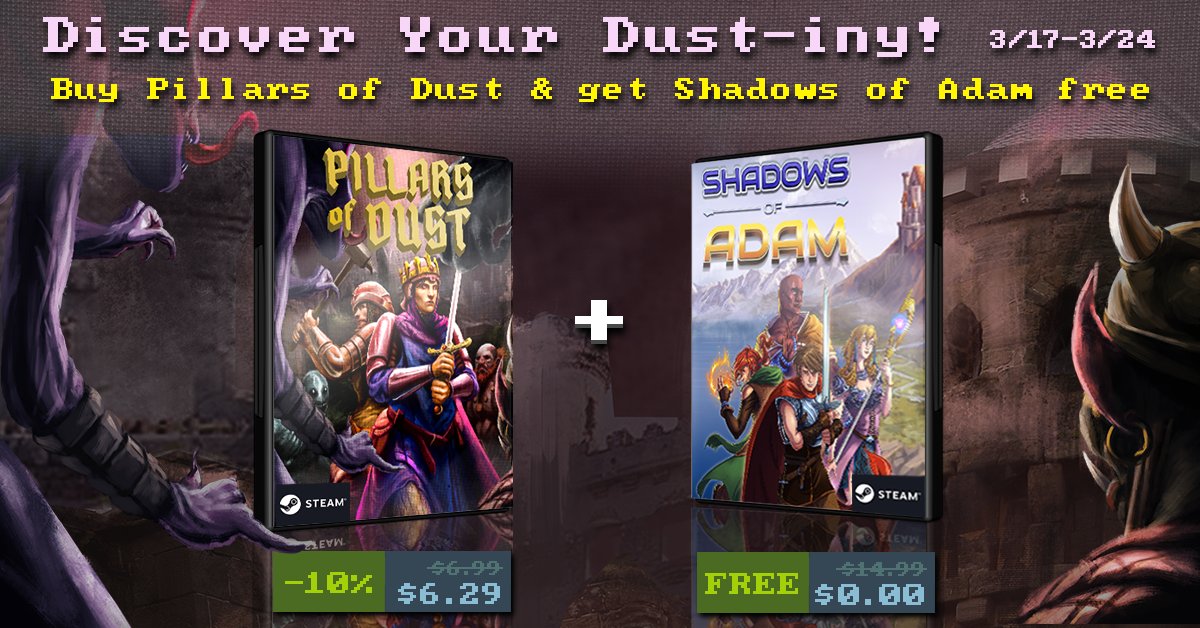 We are excited to announce that we will be offering a free copy of Something Classic's 2017 RPG, Shadows of Adam with every purchase of Pillars of Dust as a release week bonus.
Thank you to everyone who has expressed interest in reviewing, streaming, or otherwise covering the game. There are still keys available for content creators, so please do not hesitate to reach out to us at info@somethingclassic.net.
For more information about Pillars of Dust, please visit the official Pillars of Dust website, our press kit, and watch the release trailer on YouTube.
About Pillars of Dust:
In this 8-Bit throwback RPG, step into the concurrent stories of Prince Carlton and pauper Gregg as they make their separate ways through a forgotten kingdom. Guided by mysterious wise men, the two each set out on adventures into the great unknown. Unbeknownst to each other, their paths are on an unexpected crash course!
With a variety of companions, countless secrets, and a non-linear storyline, no two runs of Pillars of Dust will be quite the same. Will you be the first to unlock the truths of Alluriga and get the coveted 100% completion?