The featured game for April 6 - 10 is here! Get it now!
---
Feature Details:
Game: Pid
Developer: Might and Delight
DRM: DRM-Free, Steamworks, GOG
Platforms: Windows, Mac
Controller support: Full
Featured Charity: Médecins Sans Frontières
10% of all sales generated by this deal will go to the featured charity.
---
Game Description:
"When a young schoolboy gets stranded on a remote old planet, a unique and eccentric journey begins. His search for a way off the planet takes him through cities and castles, attics and space stations into a dreamlike yet dangerous world. Along the way, he outsmarts a variety of malicious robots bent on stopping him and, befriends unlikely allies that start to shed light on a huge conspiracy that keeps the planet mesmerized and prevents him from ever reaching home.
Pid is a platform adventure game in which the player is given a rich set of features that he must use and combine to survive in the world. A wide variety of fast paced action, puzzles and precision platforming forces the player to creatively master the tools at hand. Gameplay situations can always be solved in tons of alternative ways and the rich contrast between the different locations challenges the player to adapt to enemies that demands new strategies and methods."

Some of the things you can expect from Pid:

Unique platforming mechanics
Play co-operatively with a friend
Brilliant original soundtrack by The Retro Family
Fabulous and immersive visuals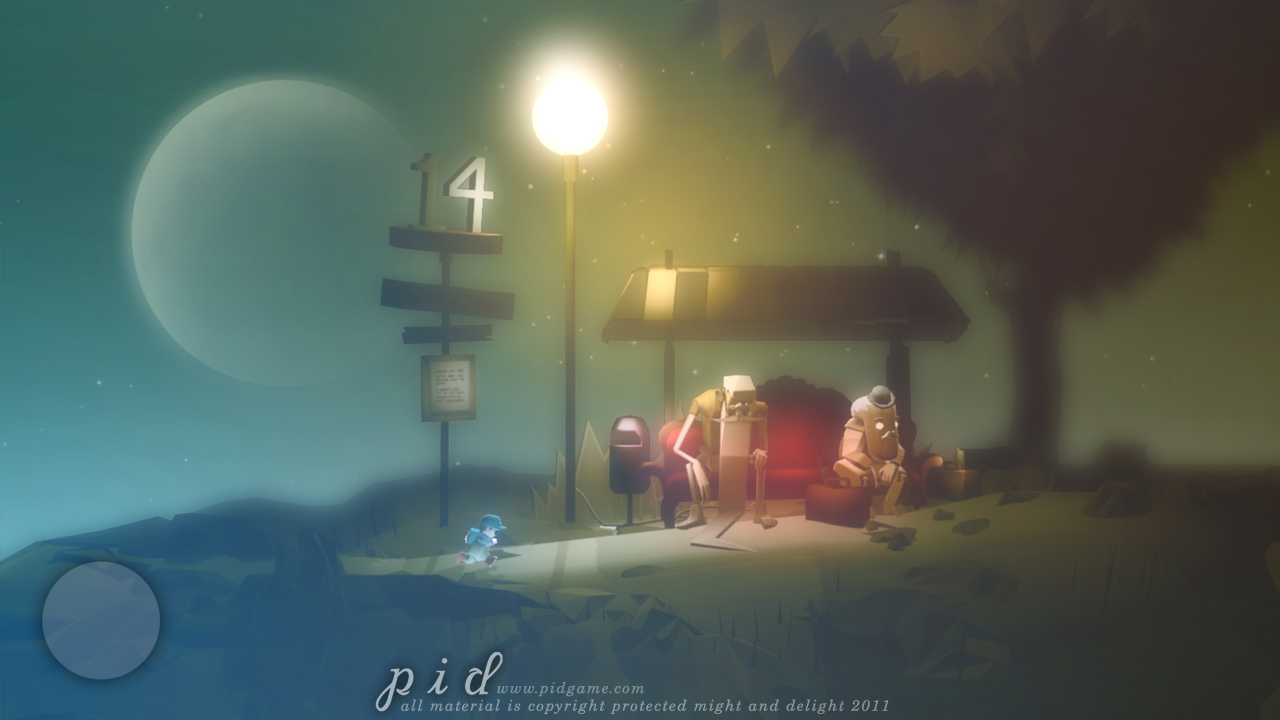 ---
Beat the average and get:
Extra pretty things! (concept art, sketches, illustrations posters, wallpapers)
Early game design document
The top three contributors will also receive an exclusive IndieGameStand T-shirt!