Hi,
The demo has been updated to version 0.9.10.
Now you can undo and redo actions when you're solving a puzzle! It's very useful when you think you have made a mistake. With the mouse, just click on the buttons. With the keyboard, use Page Down and Page Up (or shortcuts Ctrl+Z and Ctrl+Y). And with the XBox controller, press LB or RB to undo or redo an action.
This new option can be disabled in the game settings (and in Shuffle mode) and the history of the actions is saved when you suspend a puzzle.
Let's see the system in action: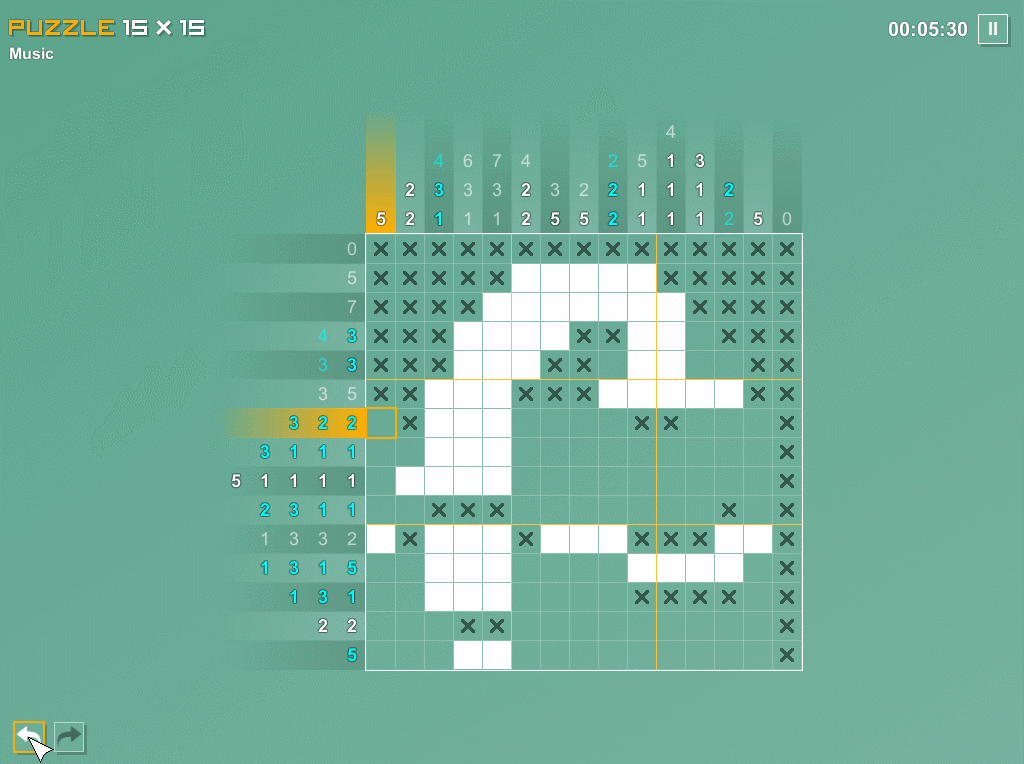 Changelog
Features
Undo/Redo feature added
History of the actions added in puzzle saves
Fixes
Fix a bug with music that doesn't restart when the player continue to the next puzzle
Fix the restart of a suspended puzzle
Please watch the teaser of Pictopix to see the others features. And take a look at the IndieDB Page.
You can download the new demo here. And support the game on Steam Greenlight.
Thanks!
Tom