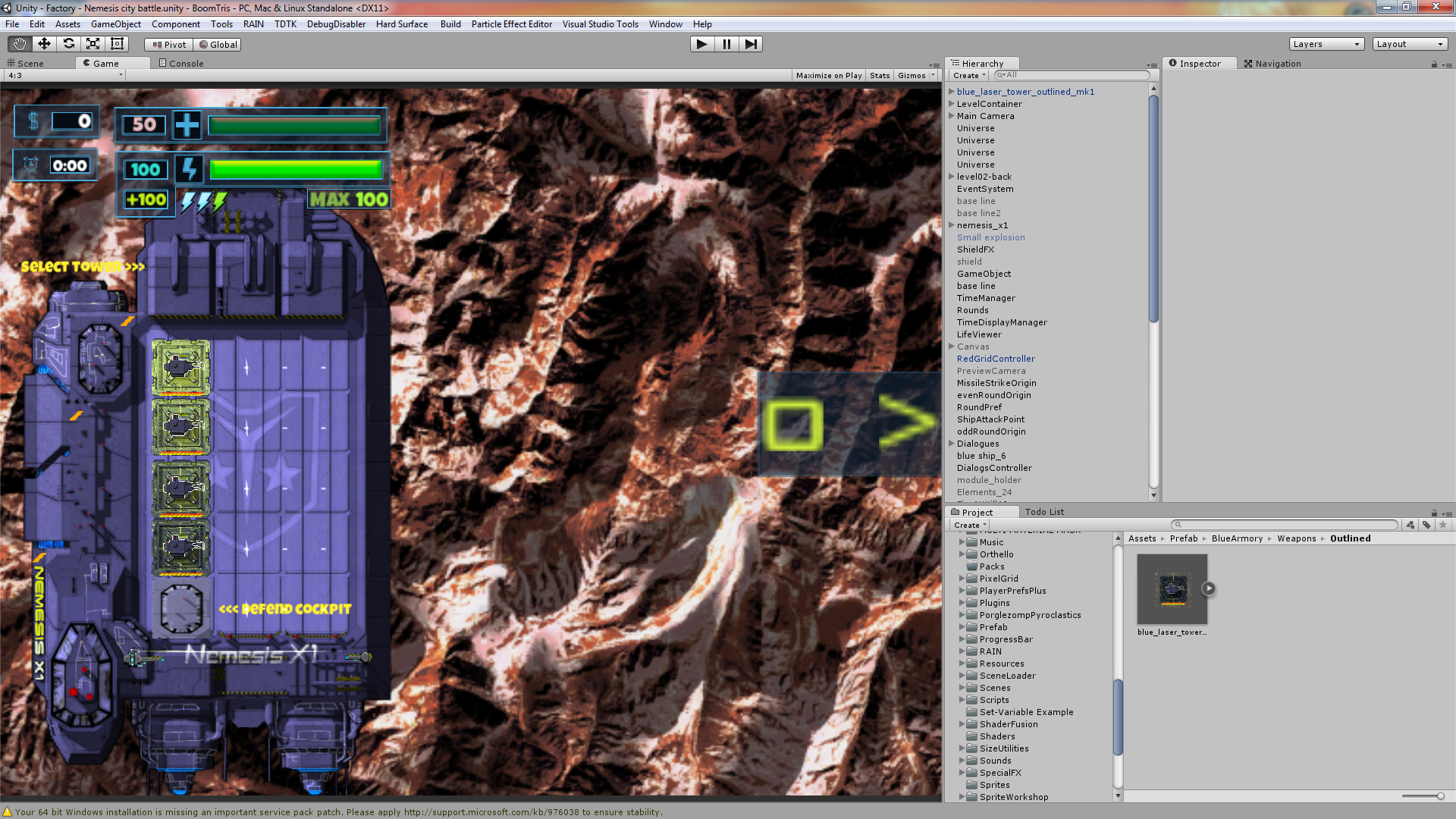 Trying to work with it I found that readability of battle field is pretty hard with new graphics. Moving to simple sprites I will upset modeler. But my game is hampered by this graphics.
You can not be good to all. And game is part of life and also should be listened to. I'm trying to add readability of towers and found sprite outline shader. But it lacks bump mapping and I will drop night missions altogether if I will use it.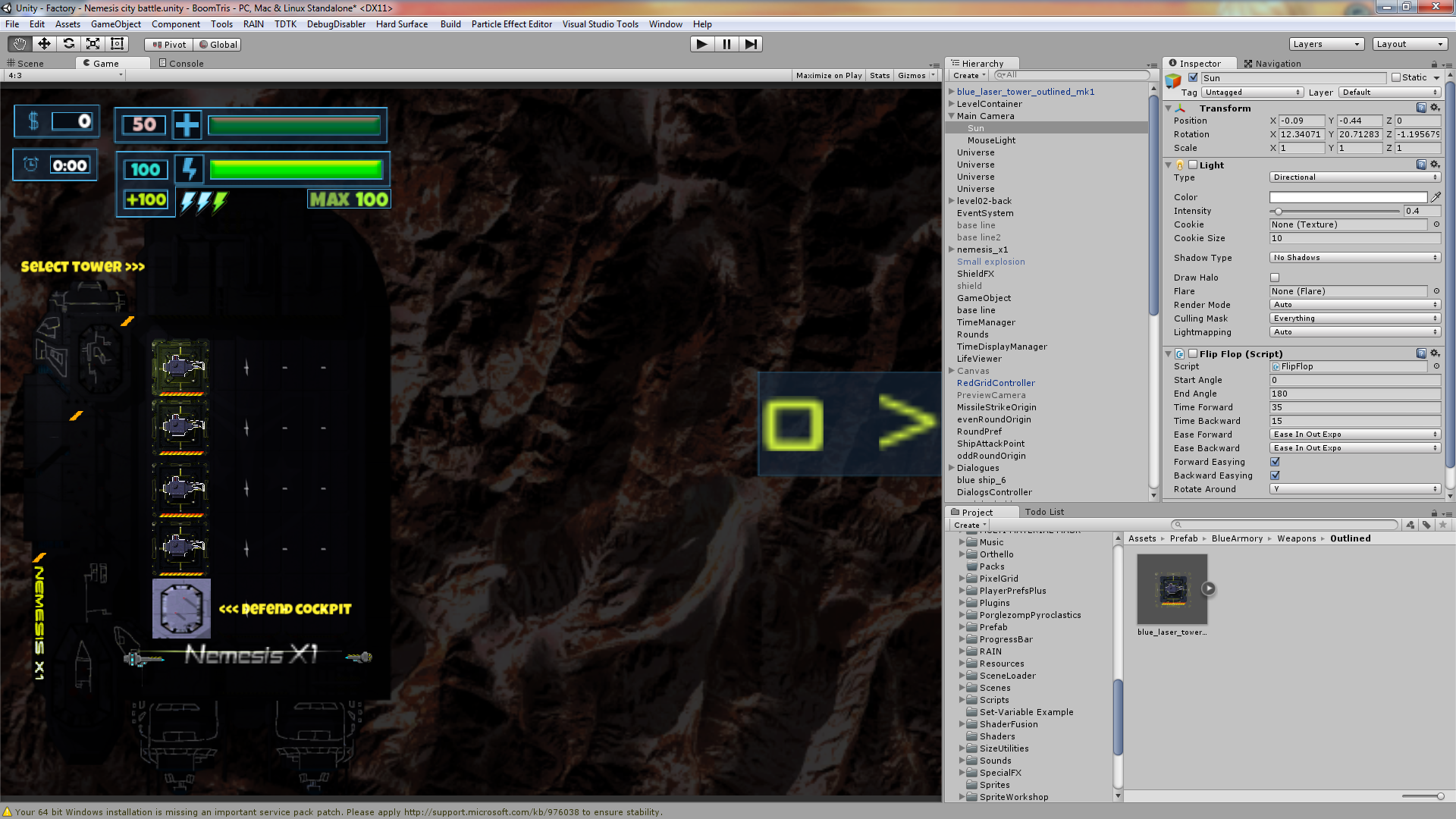 At first place my game is pretty abstract, but too much details in images make mind twisting possibilities to use: night missions and 3d effects on sprites. But I should stay on simple route to finish this game.
When you do not like what you see, you should move to new graphics - maybe upgrade readability of sprites, maybe shifting expectations with more simplistic view.
I understand that when playing my own game does not have fun from aestetics, something must be changed. And it will be found.
Too difficult to drop all good work, but if it do not fit you lose your motivation to move and finish a game. I will try to make some smaller and simpler in graphics games from this mechanics set and will look for improvement.