After days of development, the QTE system was done.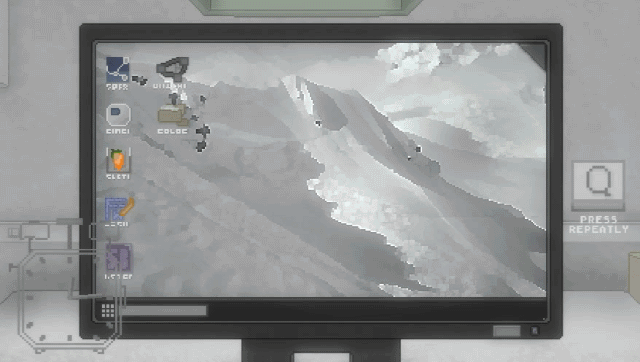 Now I am working on the phone call feature. If the story on this game is only expressed by simple dialogue and narration, the game will be to simple. To make the story more realistic, I will add some mini game feature. It will take me a lot of time to develop the mini game feature, so I decided to do it later. Now, I am developing the phone call feature. The development is much more easier than the mini game feature, and it works well.
In the game, you may get a phone call. While you are talking on the phone, you can make some choices on what to say. The choice system was done few weeks ago, but it could not be connected to the phone call feature right now. Now I've only finished the pixel art of the smart phone, some fading animations and a few texts.
Here is how it looks like: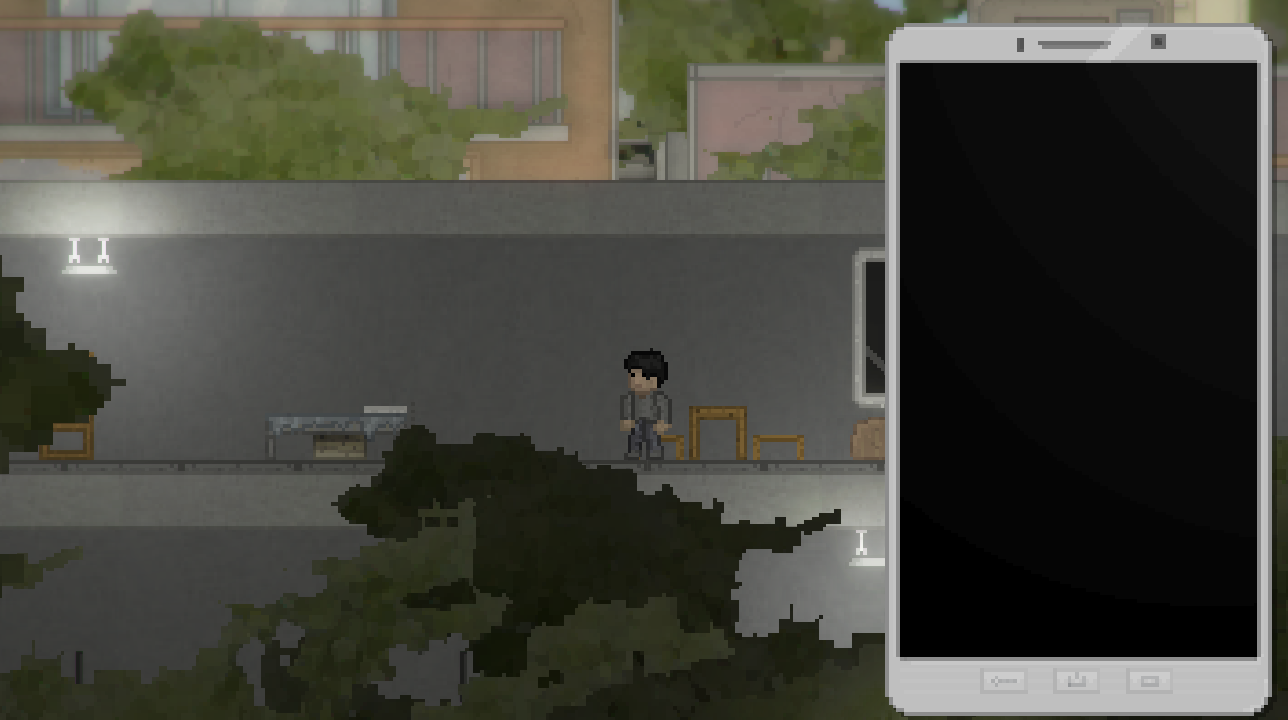 This smart phone will only be shown when you get a call.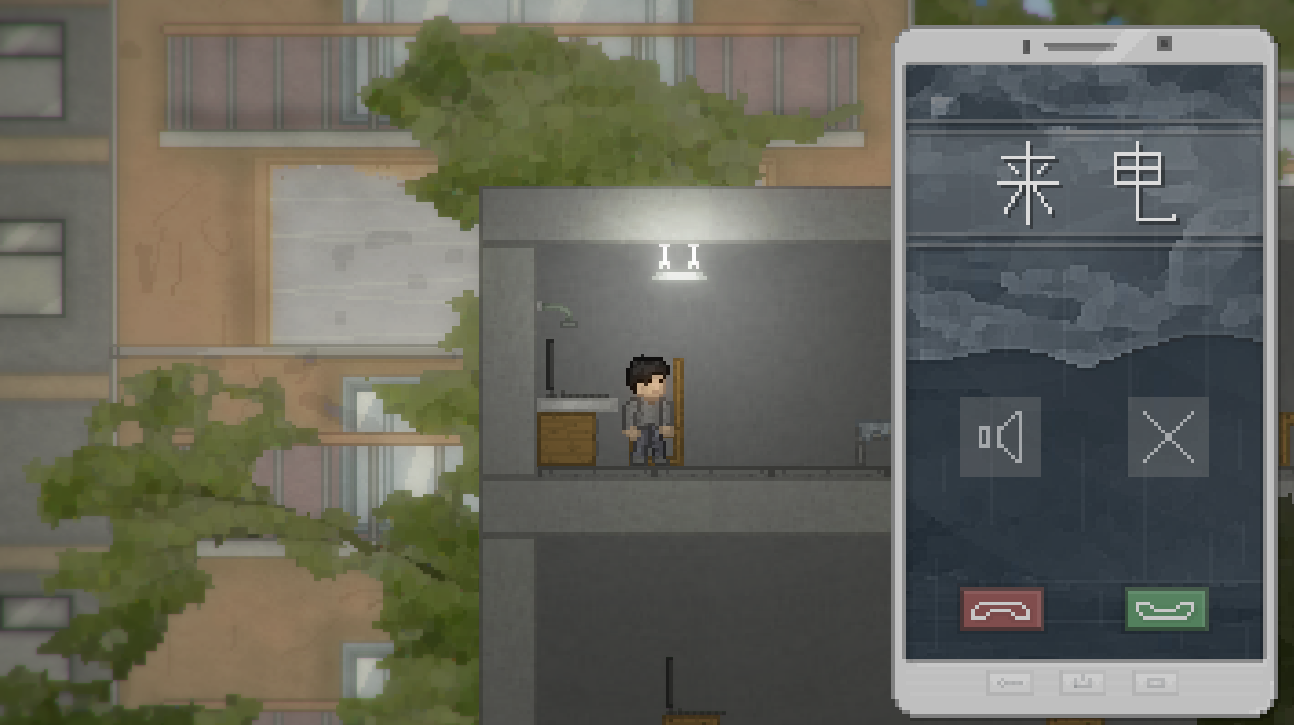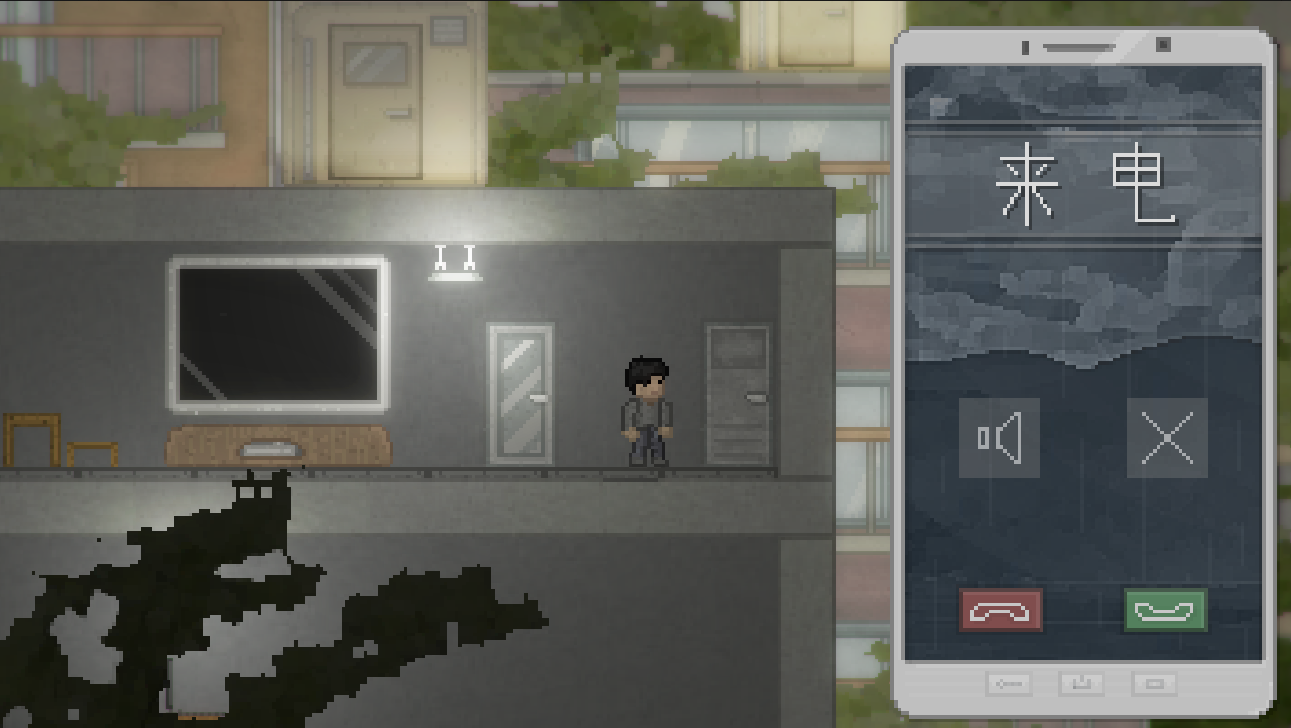 When you are answering, the image on it will change. There will be a dialogue box next to it, and you can view the texts by pressing the E button. It looks like this: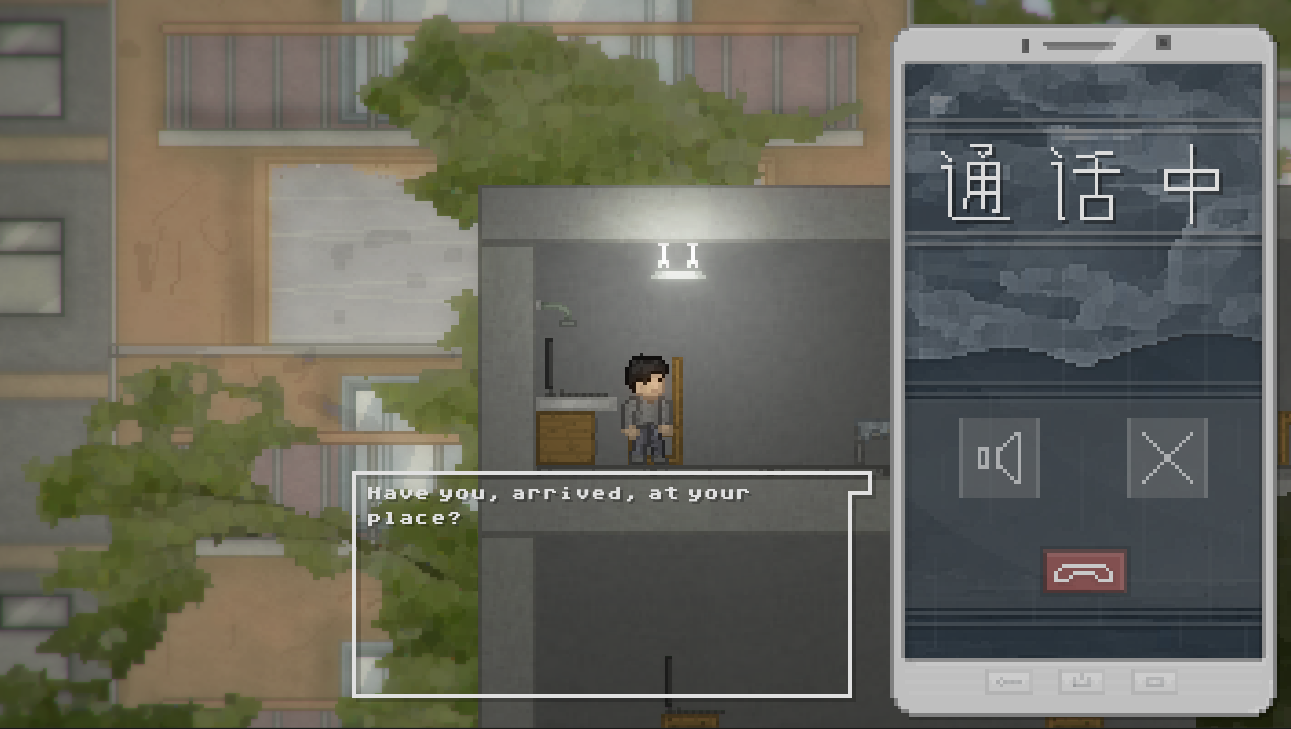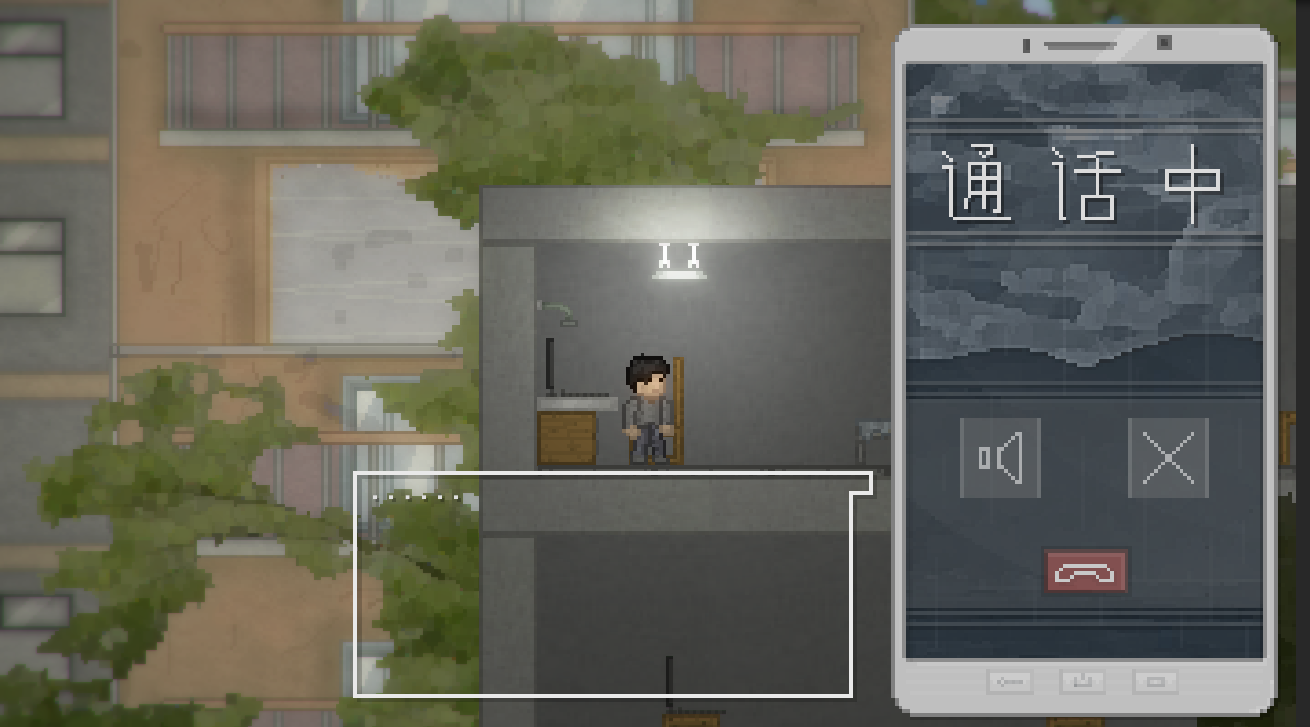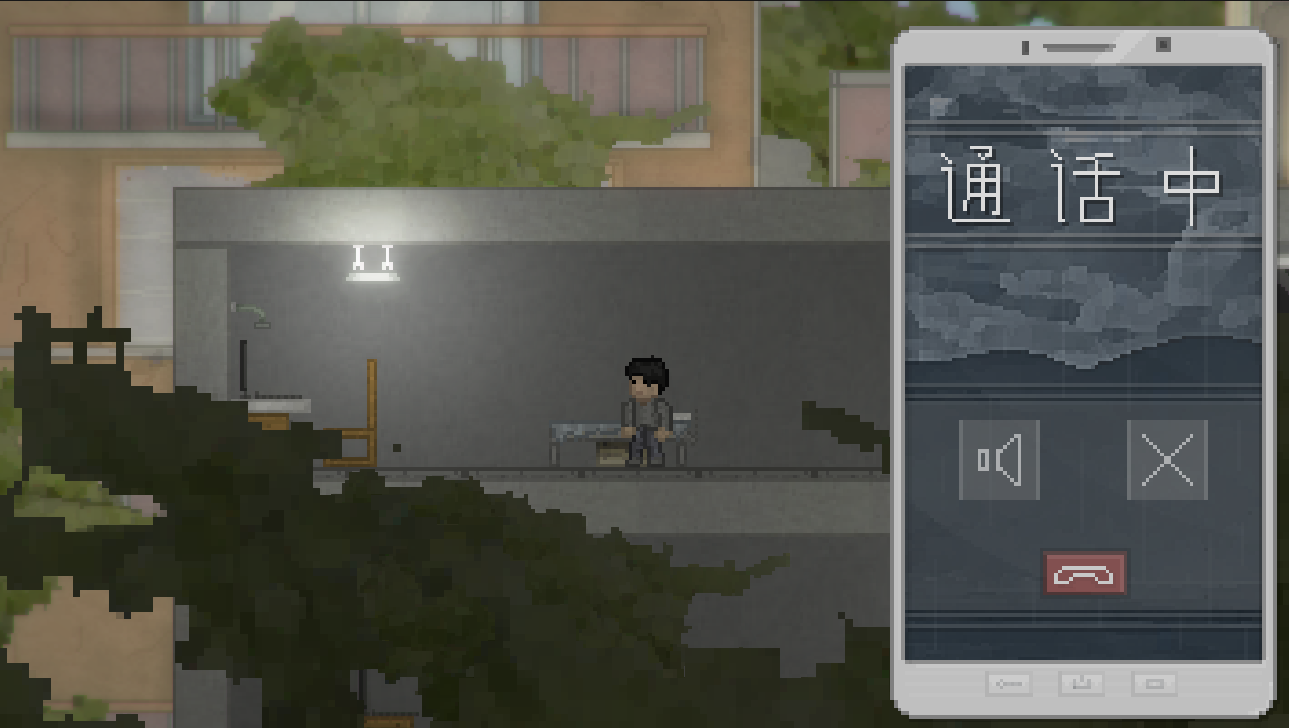 In the game, you will be able to make some choices on what to say. This feature are not done yet, and I haven't started developing it yet, so it can not be shown right now. Anyway, the development of some other features goes well, and the choice-on-phone feature will certainly be done soon.
Thank you.