"We've been working on 'Phantaruk' for more than 2 years now. A lot has changed since, we started with the Unreal engine, now we're on Unity" – said Patryk Polewiak, Polyslash Lead Designer. – "Our goal is to create a complete adventure, which will be remembered by the players as mysterious and dark exploration of an abandoned spaceship . The aura of fear and anxiety is what's the main advantage of Phantaruk."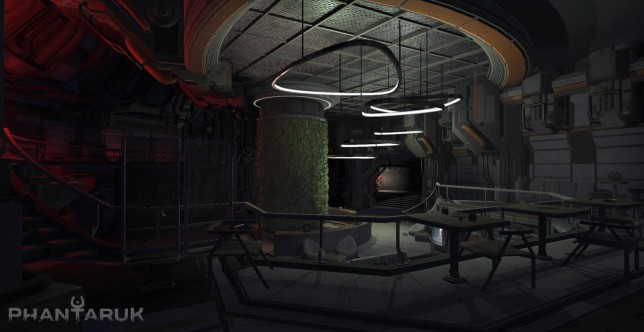 The closed beta-tests conducted by Polyslash revealed that the team had managed to achieve set objectives. Game was sent to a group of selected players, and the project met with general praise especially for the well-created atmosphere of horror and great audio track, perfectly suited to the horror climate. Notes given also turned out quite high – the average for quality reached 7/10, for audio – 8/10 and the fear index has been evaluated by the testers for 8/10. The players complained however about poor optimization and certain technical issues.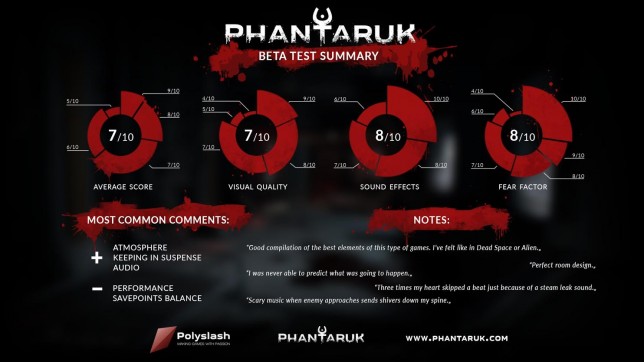 "We're only just beginning our work on Phantaruk's optimization. It's just a last step before release."– said Dawid Cislak, Producer. – "Our beta is just a small piece of the whole game, so we are quite optimistic about the current condition of our project. There's still a lot of work to do to bring Phantaruk to the point of release, but we can clearly see that the players like the idea and that we're moving in the right direction."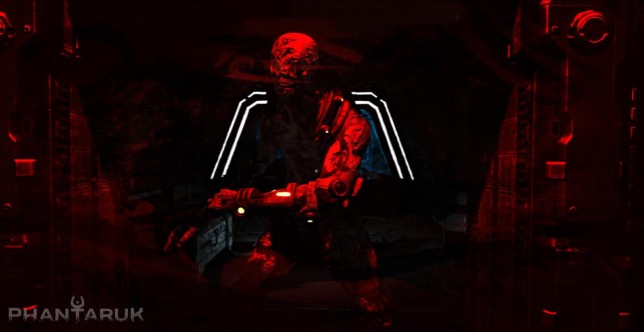 Concurrently let us announce that the first public presentation of Phantaruk is coming. You will see the game on our stand during the Digital Dragons in Cracow (May 16-17th, 2016). It will be possible to meet its creators live and exchange opinions. You may also expect some other surprises! We're waiting for you!
Cheers,
Polyslash Team.
Ps: You can check our website:
phantaruk.com
and our
facebook
profile.