Performance always is critical for games. I remember when I wrote my first games in the eighties, with 8-bit computers that run at 1 MHz. We could never reach 60 FPS on these computers.

The computers today are ten thousand times faster than before. And it's never enough. The faster it can run, more we want to do. More polygons, more precise lighting algorithms. A game can easily eat any amount of CPU that you have.

But how much FPS we need? The old TV standard is 24 FPS. If you try to play some game with this FPS, it is pretty playable. But is not smooth. We get great smoothness at 60-100 FPS.

I got complaints about low FPS in Mundo, so worked on it.

For a programmer, it's a funny challenge.

An ordinary profiler can give you some advice. But I wanted something more focused. Then I built a real-time performance report measuring the KClocks used by the key tasks of the game and by every model rendered.

With this data on hands was pretty easy to identify the bottlenecks.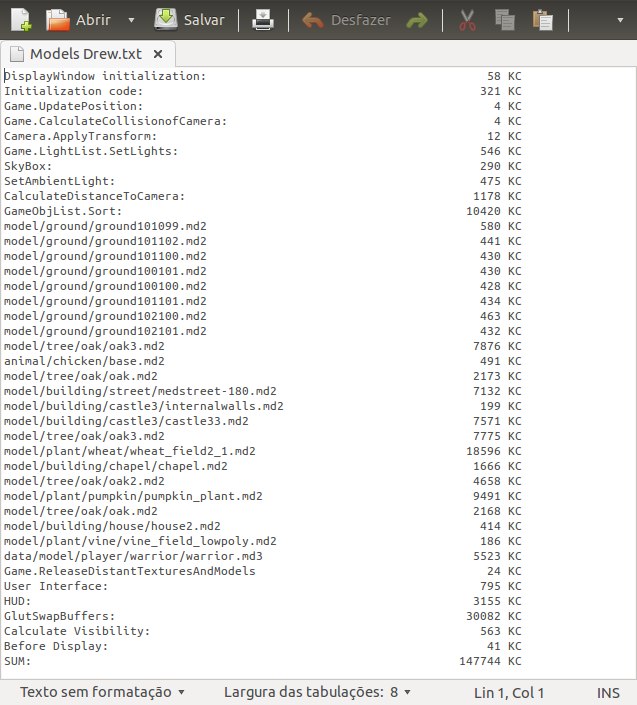 After a hard work optimizing the code, we did it: FPS raised more than 100%!

And now we get a smoother game, even in not-so-fast computers.