Perfect takes: recording voice-overs with Troy Baker and Krizia Bajos
---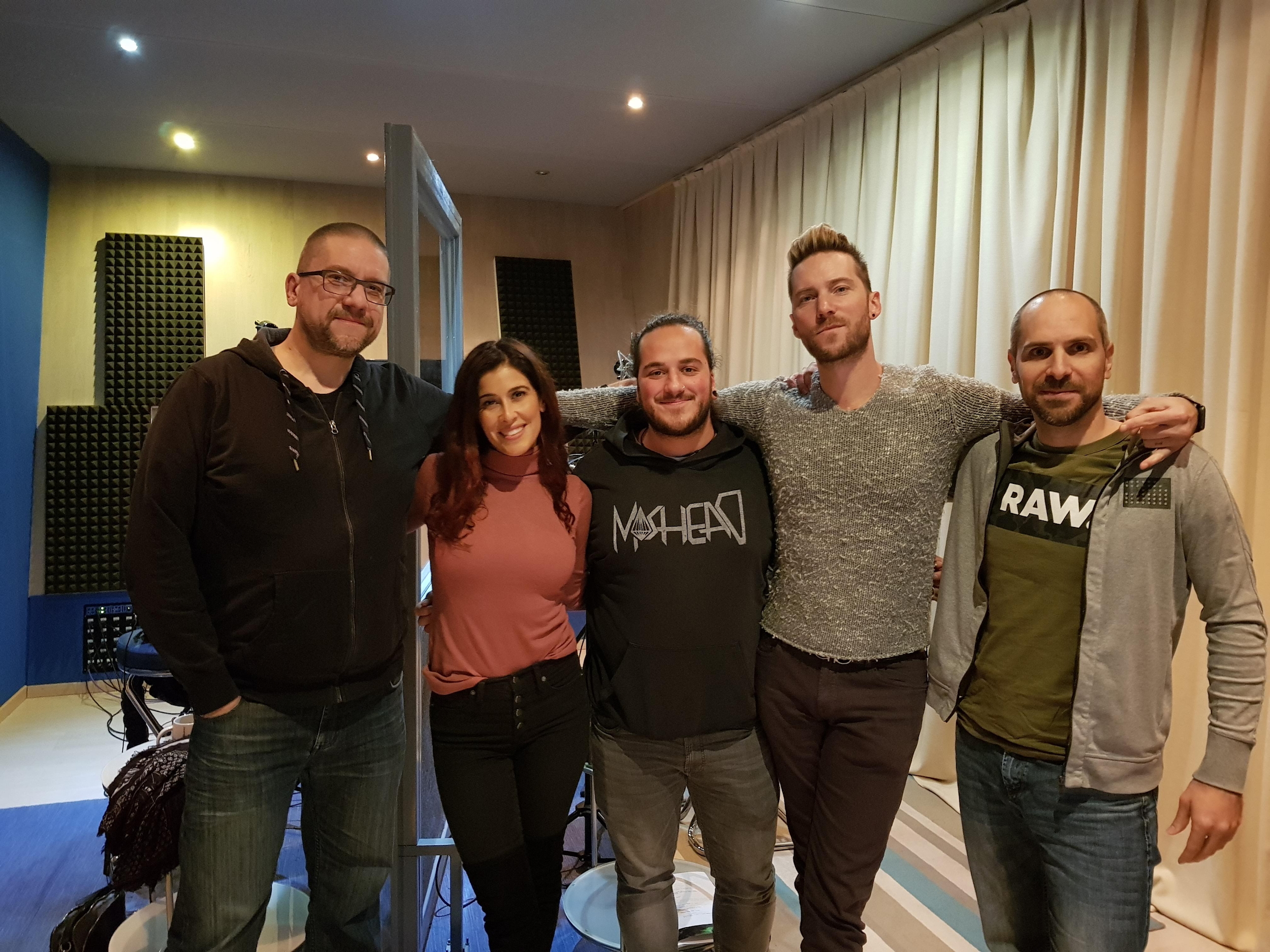 [From left to right: myself, Krizia Bajos, awesome metal recording studio dude, Troy Baker and Actalogic's CEO Simon Sukljan.]
Scriptwriters are eventually (if they're lucky and any good) privy to something special. To that exceptional moment of satisfaction when their work leaves the nest, spreads its wings and flies, carried on the currents of talented individuals who have channeled the written word through their bodies, faces, voice cords. Frequently, the fledgling has trouble staying in the air; either its wings prove to be too weak, or the wind does. But every so often, the youngster soars on a strong gale, growing and transforming as it glides.
That's how it felt to wrap up recording the voice-overs for Call of Osiris.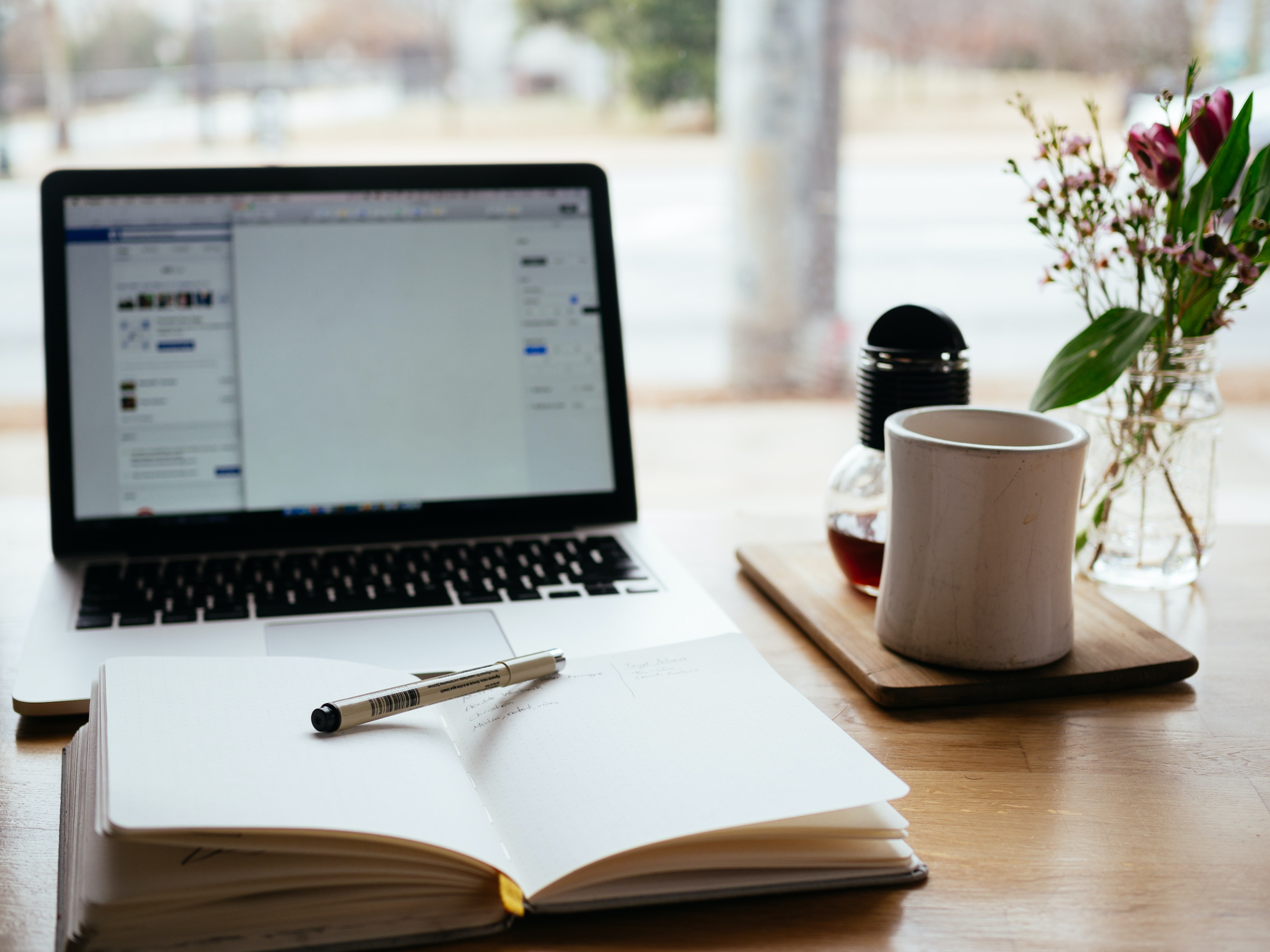 [Picture credit: Nick Morrison on Unsplash]
Working on the script, I didn't have a specific person in mind to voice either Jack or Leila Dawes. (The rest of the cast are Egyptian, and were handled by native speakers.) But as those dreaded words "THE END" drew close, I began to sift through the possible choices. In accordance with the old adage 'Fools rush in where wise men fear to tread', I shot for the stars - literally. I set my sights on getting Troy Baker on board. He's a big star, appearing in triple A productions such as Uncharted, The Last of Us and Avengers, but he has been known to take on modest projects if he liked them, for example John Wick Hex and Lone Echo. He's a first-class performer, and I reasoned it would do wonders for our game's exposure to have him on board. I was pretty sure he'd either prove to be too expensive or wouldn't like the script since it was my first effort. Or both. But I was determined to try.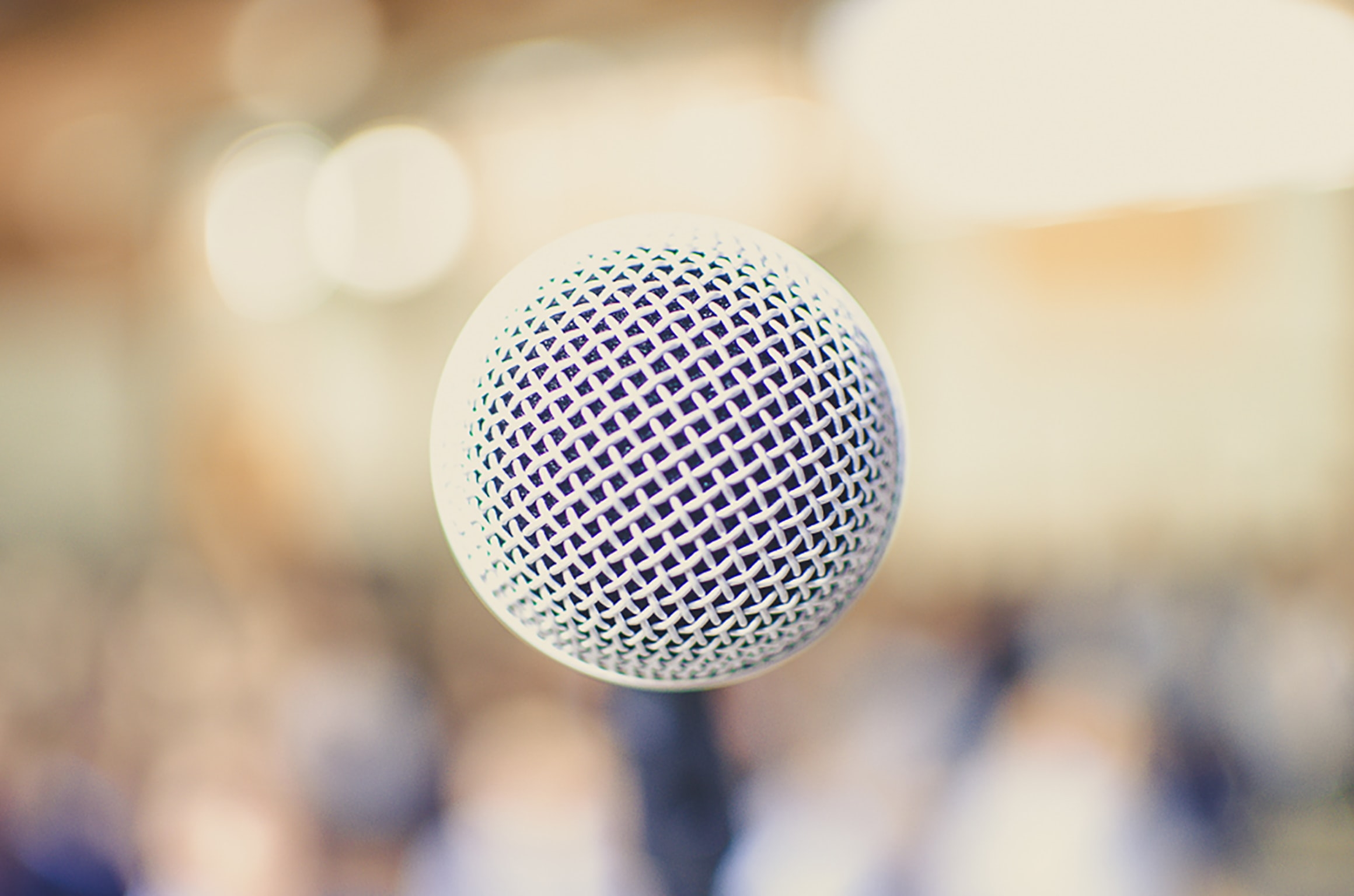 [Picture credit: david laws on Unsplash]
As it turned out, my arrow flew straight and true, and hit the intended target instead of my knee. I won't burden you with details about all the paperwork that needed to be filed, agents who needed to be contacted, Excel spreadsheets that stared us down, and various complications that arose on a weekly basis. Suffice to say these matters demand a lot of work, and since we're a small team without a secretary, our CEO Simon and I had our hands full. After the agents had their say, Troy and I did a couple of Skype and Zoom sessions. We came to a financial agreement, and set the date: at the end of November 2019, he'd travel to Ljubljana (that's the capital of Slovenia) to record Jack Dawes's voice. Somewhere along the way, the deal almost fell through because we couldn't afford to fly him from the States (he's a star, remember?) while covering all the other payments and expenses. But it just so happened he was in Europe in the desired timeframe, and that was our golden ticket.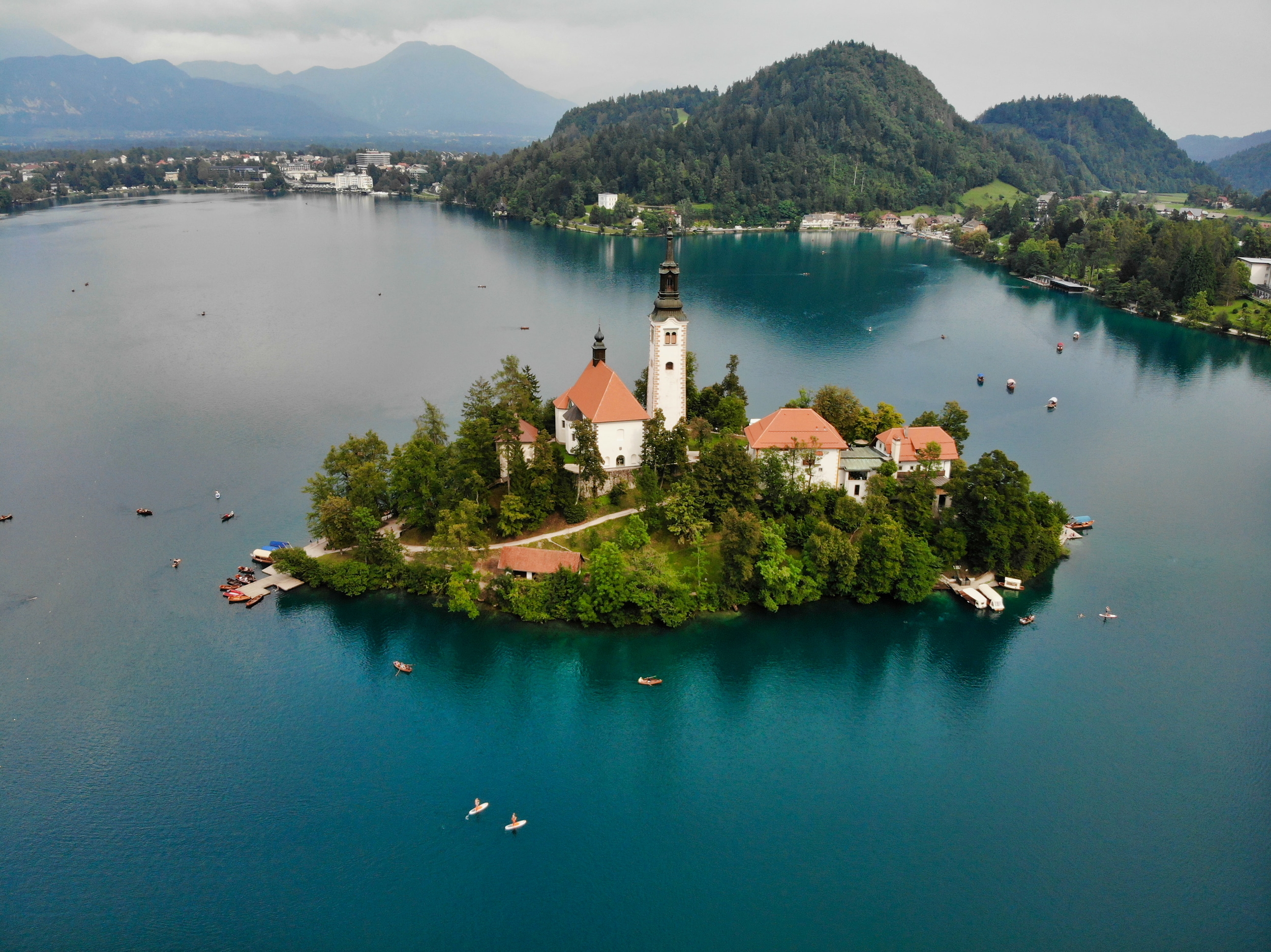 [Lake Bled, one of the most popular sightseeing destinations in Slovenia. Our American guests fell in… love with it.][Picture credit: Datingjungle on Unsplash.]
Troy was also enthusiastic about the script and offered to cooperate on it, which I gladly accepted. He got really invested, and I remember him going through the dialogs and scribbling down notes in the evenings, at lunch and even in the back of the van as we drove to the studio. Troy's a cool cat, easy to talk to and work with, and I was happy with most of his suggestions. I think we baked a good script together, and he rightly earned the co-writing credit.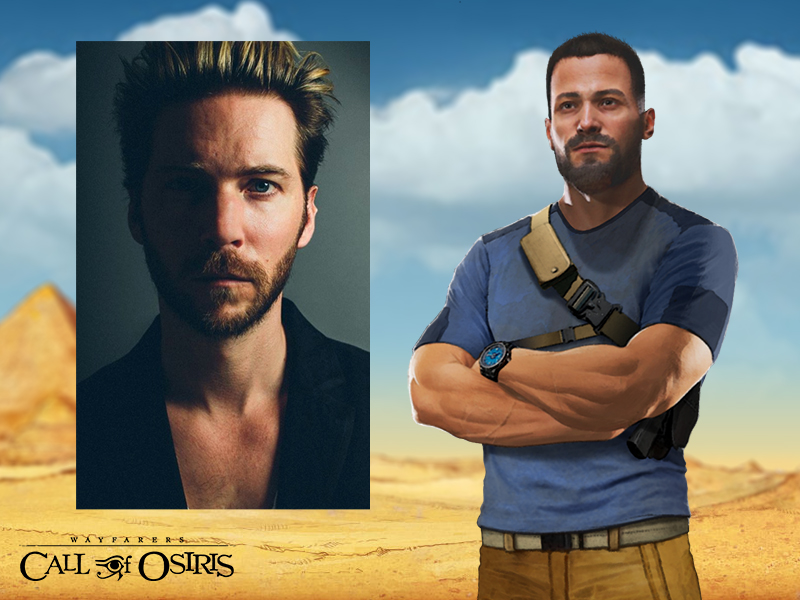 [Troy Baker as Jack Dawes in Wayfarers: Call of Osiris.]
As for Leila, I had no one in particular in mind, and it fell upon Fate to show me the way. I contacted an awesome LA agency called The Halp Network (Halpnet.com) that sets up free Zoom sessions with random voice actors of their choice for potential customers. I know it sounds stupid, but literally the second I heard Krizia read my script, BAM!, I knew we'd found the perfect Leila. I didn't need any additional sessions, that was it. To address the elephant in the room: it didn't bother me one bit that Krizia's parents are Cuban, whereas Leila's are Algerian. They're both American, Krizia hides her Spanish really well, and Leila doesn't speak Arabic in the script. It didn't hurt that Ms. Bajos had already voiced quite a few videogames; I particularly enjoyed her performance as a Sim in The Sims 4. That gibberish is funny! Since we parted ways, she has landed a couple of big roles, such as Mama Welles in Cyberpunk 2077 and Camila Vazquez in Spider-Man: Miles Morales, and I'm so happy her career is blossoming because she's a gem.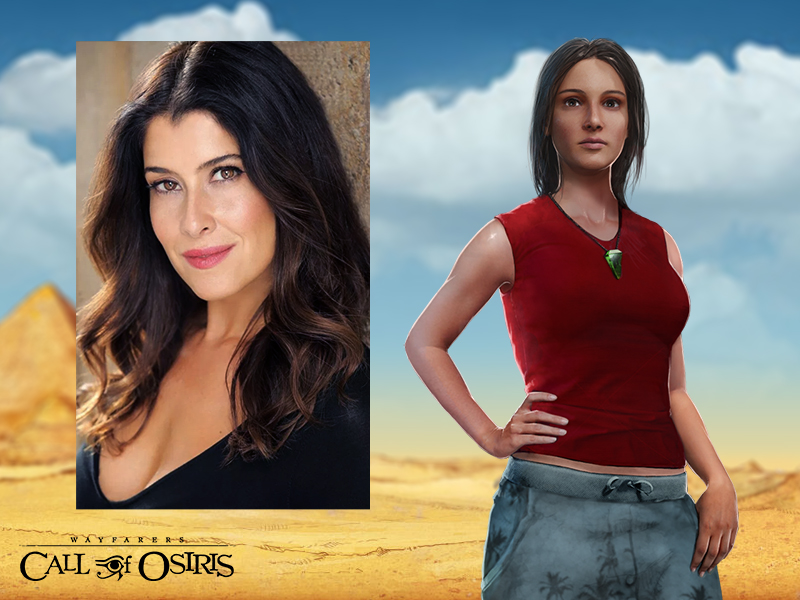 [Krizia Bajos as Leila Dawes in Wayfarers: Call of Osiris.]
Three days of recording and entertaining our guests from abroad went by in a flash. Afternoons and evenings, we treated Krizia and Troy to local cuisine, did some sightseeing and took them to our office to meet the team.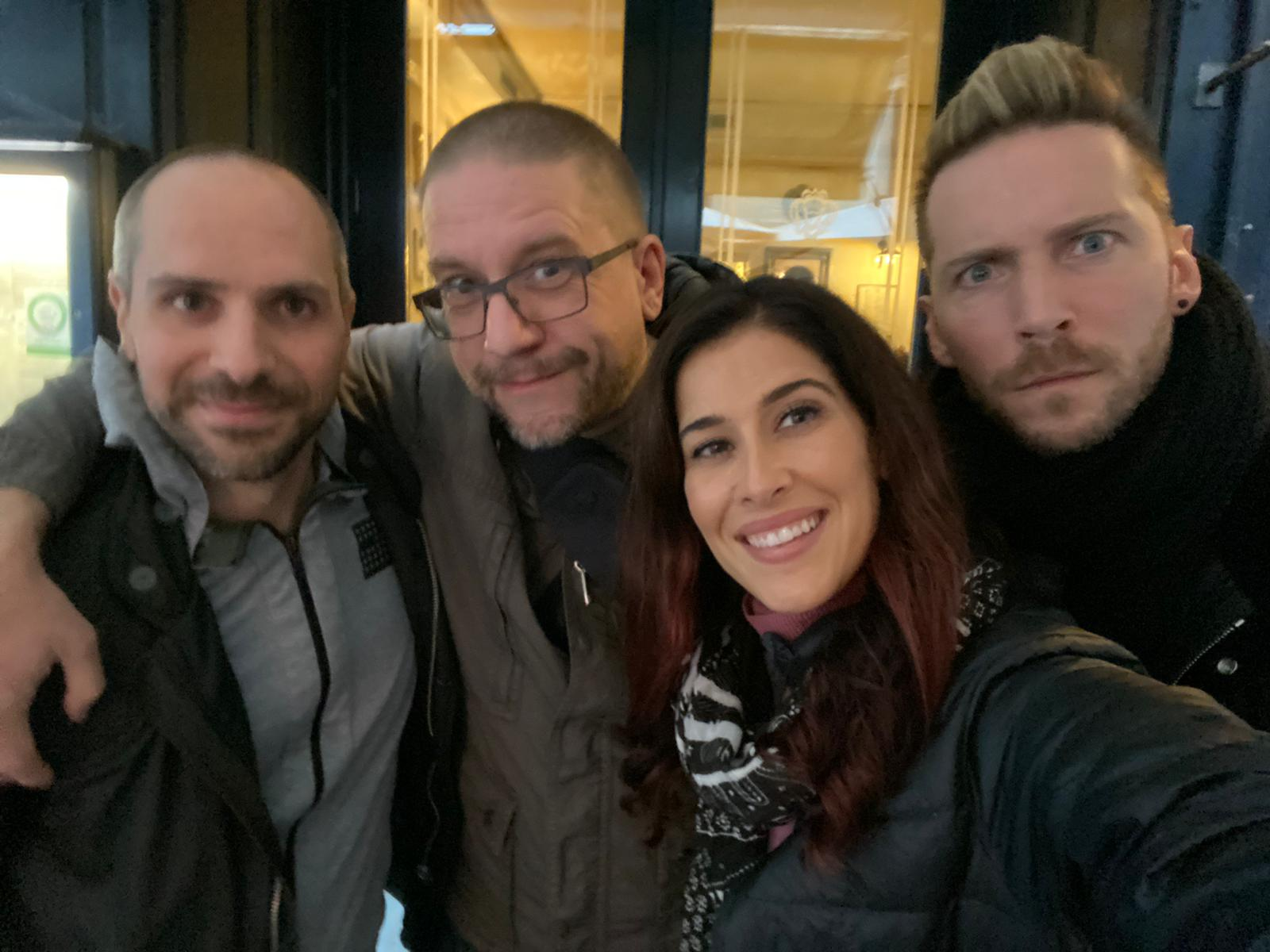 [In the evenings, we ate and drank to our hearts' content, and pranced and frolicked until the wee hours of the morning. Or did we have a nice dinner and conversation, and fell exhausted into our respective beds? Well, what happens in Ljubljana, stays in Ljubljana... :)]
In the studio, we put the pedal to the metal and recorded everything in a mere couple of sessions. Our budget was already stretched, and if both weren't such amazing performers and professionals, we'd have to book extra hours with them and the studio, which would have cost us a pretty penny. We wrapped up the recording with mere ten minutes to spare! It was awesome to listen to these two awesome voice actors go to town with their characters and brutalize the microphones with ear-shattering onomatopoeia (these guys can YELL! :)), then watch them take a load off at the piano after gulping down my wife's homemade muffins to fend off the danger of low blood sugar. Good times.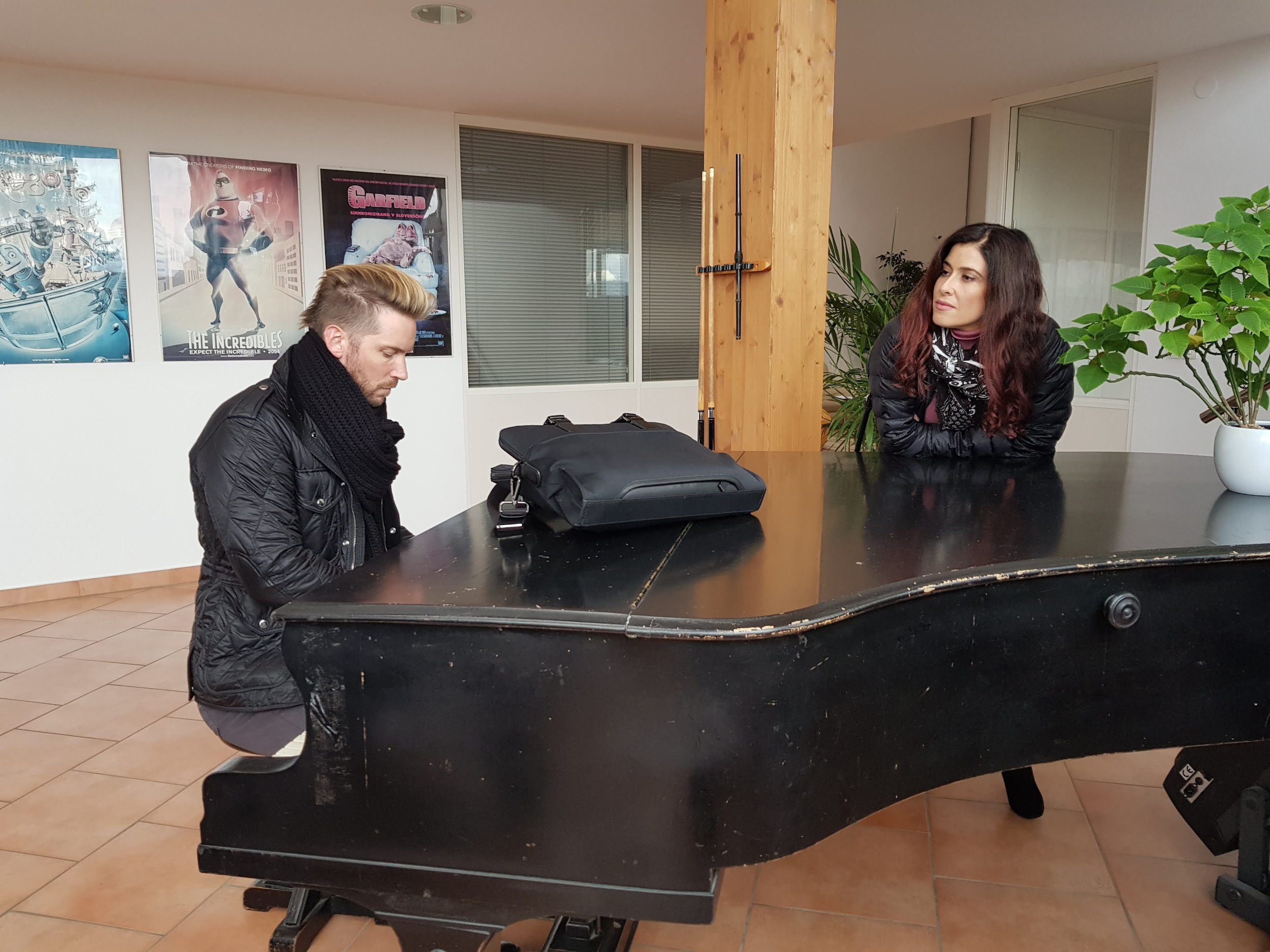 [A moment to treasure.]
Sergej Hvala, Lead Designer and Storywriter, ActaLogic
---