You are the Reaper. You've got a job with Death in the place beyond time and space. Your new job is very important for you, but it is necessary to pass a trial period - seven weeks for seven days.
Allocate clients to Hell, Paradise and Purgatory, but it's not all.
Features:
4k Resolution!
FullScreen support!
Play with mouse and keyboard!
Pixel art!
- Stop! This Game has some additional features, and those ones are really unexpected and great!. There have been questions and better to give an answers in advance!
- 4k Resolution...
- Other features…(we didn't manage to invent it yet…..!)
- Mouse and keyboard!
- Hereafter?
- Pixels?
- Something more? Better look in the bins….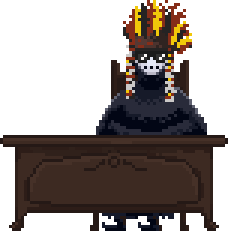 Well, let's try!
Be sure to find in 'Peace, Death!':
APOCALYPSE corporation
Four horsemen along with your employer - Death, they are always ready to give you a task or chance to fix a global error. Reward won't keep waiting!
CATASTROPHES
Thematic fast and unexpected events with restriction on time. What means "thematic"? Pirates, loonies, gamers, fans, alcoholics, vegans - all in their special accidents sponsored by Plague, War and Hunger. Win accident - unlock new clients and...HATS! :3
Familiar persons
Fictional, real, and a one thick long weenie. Only one in case of being condemned. Just kidding, we we're not afraid of condemnation. We have a lot! Probably… Dunno… AAAArgh!

Bunch of features and some rules
How to define if client deserves Hell or Paradise? Nothing could be easier – just look at the screen! Knives, guns, rifles, blood, florets, hats, horns, eyes, gestures, masks, HARLOTS - everything matters (as far as it's possible).

Every seventh day – a theme day!
What? That was in Catastrophes? No, Theme day has variety of events and unique reward - Reaper's interface! Egypt and the Mother Russia for example! What awaits beside? Intriguing…! :3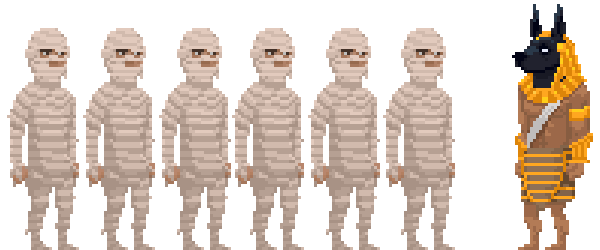 Useful pictures have come to an end
Therefore you can enjoy our menu of levels in a form of a calendar! Also, the game has special skull bonuses, different endings, hidden quests, STEAM ACHIEVEMENTS, contraband and definitely something else!
The Game is under construction and will be released with your priceless support in the 4th quarter of 2016 or early in 2017. It's all depends on the global world situation, currency rates, weather and my mental and physical health.
Sincerely yours, AZAMATIKA.
- And finally you have done a good job, companion. Perhaps I shouldn't have to hit you. Be free for now.
- BTW, I forgot to say something.
- Wha'?
- Resolution 4k!
- GET. LOST.