Hello everyone, and welcome to our second devlog! We apologize for not posting any updates for the past 2 weeks, but we have working hard in the meantime to finish up conversions and getting rid of bugs. We simply didn't have much changes worthy of showcasing, so we moved it towards this week. Now, let's get started on some of the changes we have made.
The most noticeable change is the HUD improvement. We made the vitals have some icons and bars instead of plain text to make it look visually appealing and informative. The chat has also improved to fade out gradually over time. The chat log will reactivate if new messages are incoming, or once you start chatting. All of this is still WIP and will gradually change throughout the future.
Demonstration of new vitals HUD (incomplete, still WIP)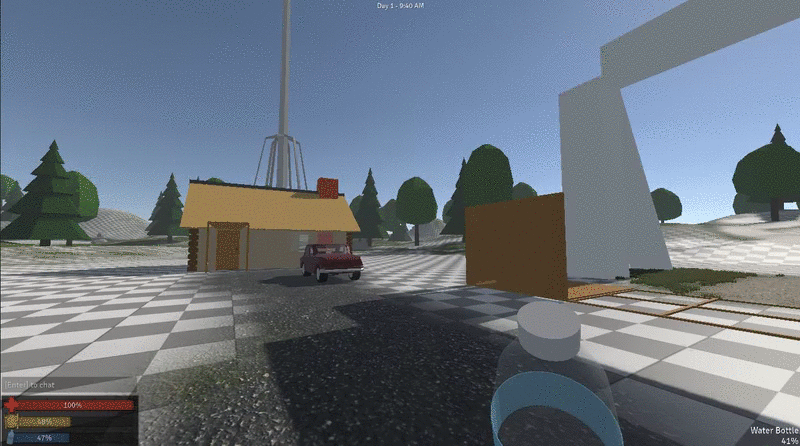 In addition to UI, we also improved the particle effects of hit marks drastically. We added flying debris and made the smoke seem like it's spraying out of the surface. The sparks emitted from a metal surface is also using HDR to make it bloom slightly. With all of these added together, it seems to be quite effective. Here are all of the particle effects for each surface type.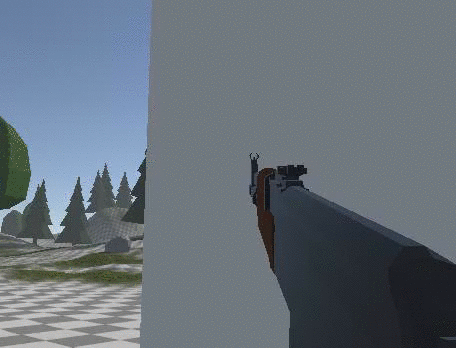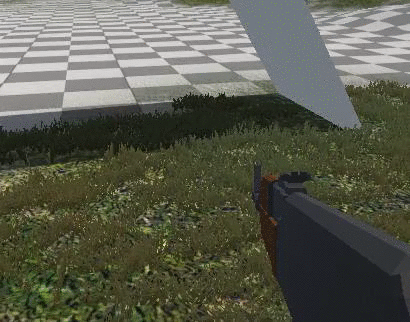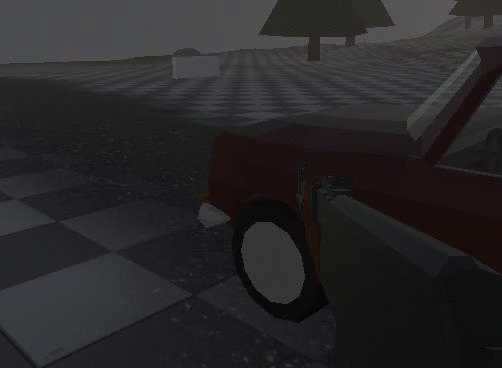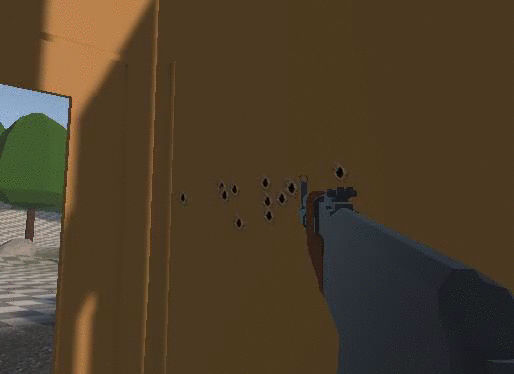 In addition to that, we also added a new vehicle type, and along with it, a new vehicle! Introducing the Mosquito XE, a one-seat and unarmed light helicopter which you can use to navigate to other islands. Don't worry, it is extremely rare to find, and demands a lot of fuel in order to operate. Not to mention that it is fairly hard to control and it is unarmed, leaving you defenseless while in the air.
Tiny unarmed helicopter (Mosquito XE), weighing in about 250 kg!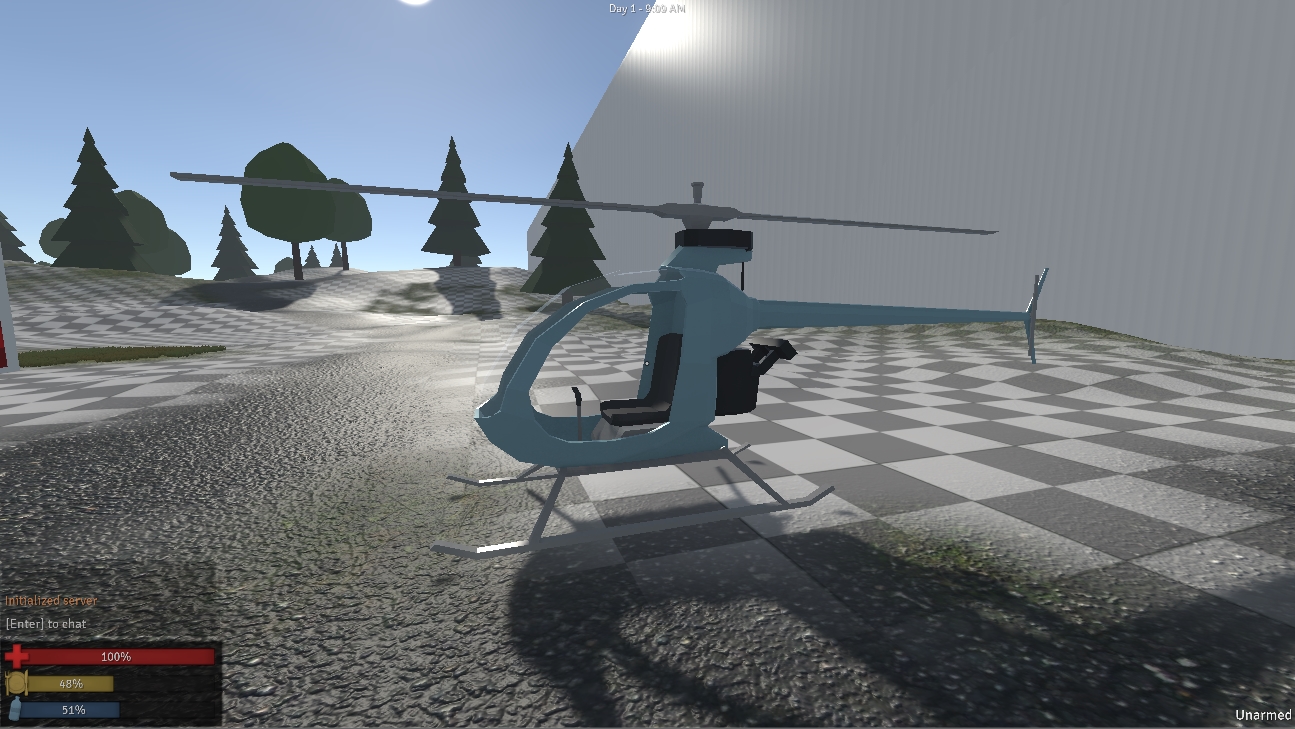 Let's just say that the helicopter physics aren't really the best (extremely WIP). Or if you're really curious...
Additionally, all vehicles, including the car, helicopter, and bike, will all have randomized colors to make it harder or easier to detect. It is best to find vehicles that are darker, or that blend in with the environment more, to avoid detection from other players (in PvP), and AI that could be roaming around.
Finally, we have introduced some essential building parts that could be used for construction. Their textures are still being worked on, but it works for now. These parts are wooden, so they are not very durable, but relatively cheap to make.
All introductory building parts to be used in construction system.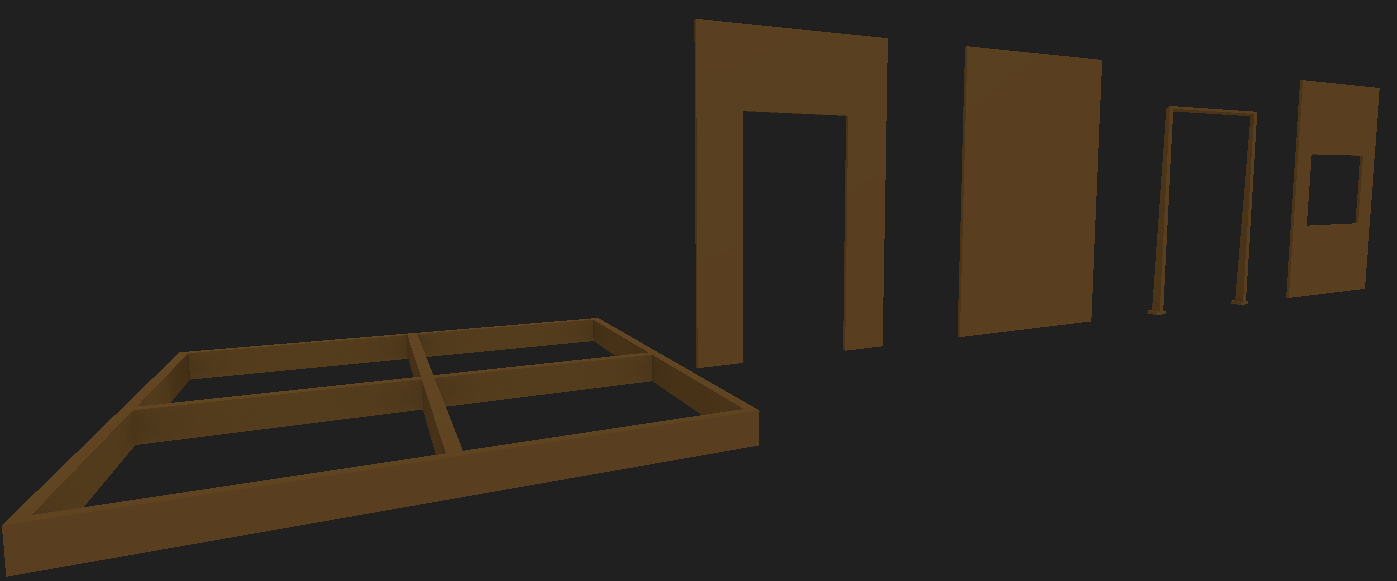 Similar to the last dev-log, there aren't many things to show, but keep in mind that there are still a lot of under-the-hood changes that benefits the game greatly.
Full changelog:
Recreated the HUD, making it look more appealing and informative.
Added the first helicopter to the game, the Mosquito XE.
Introduced new building parts: foundation, walls, supports, etc.
Improved particle details for bullet hit effects drastically.
Improved tree models, and finished unwrapping most items.
Better footstep blending when walking on terrain surfaces.
Sliding will now play a sound, and damage you if you are sliding too fast.
Interaction notification when facing an object that you can vault over (while pressing W).
Started to work on level serialization and deserialization.
Optimized many models by combining them and using metallic/specular maps.
World shifting (floating origin) optimized and completed.
Bolt conversion cleanup and completion.
We are still fixing some bugs on the world shifting, polishing up most visuals, and introducing many additional features. Hopefully you guys enjoyed what you saw, and we will see you in next week's devlog!
Thanks for reading,
Kevin - Luton Studios