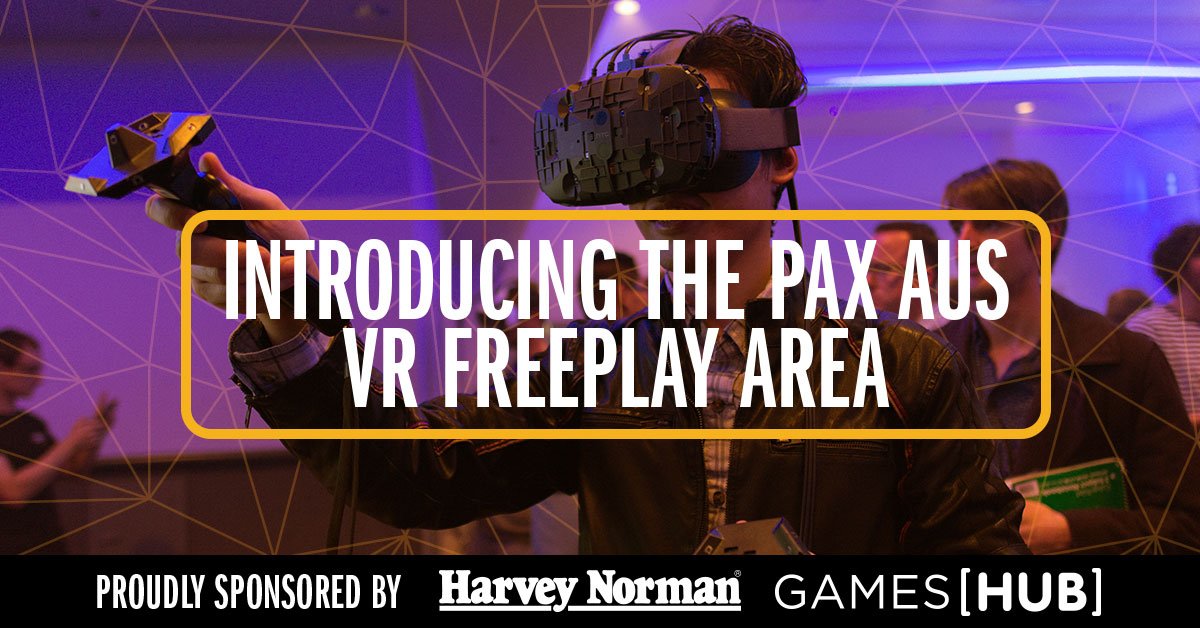 For this year's PAX Aus convention in Melbourne, the show will include a brand new "VR Freeplay Area" where attendees can try out a number of different VR hardware setups from across all of the big VR players. As the official news announcement states:
"You've all heard about VR, but have you ever tried it? Well strap in your eyeballs, we're going on a ride! (Figuratively).

For the first time ever, we're bringing you the VR Freeplay Area, sponsored by Harvey Norman Games Hub, at PAX Australia 2016! The area will feature dedicated HTC Vive playable areas that will include green screen VR setups and [Virtuix] Omni treadmills, as well as Oculus Rifts and PlayStation VRs."

The green screen VR setups are there to create mixed-reality content, much in the style we've seen first used by Fantastic Contraption and later by Valve itself. Mixed reality is a strong way to communicate a VR experience to outside observers without having to actually use the VR headset yourself.
The VR Freeplay area will be on Level 2 of the Melbourne Convention and Exhibition Center, where PAX Aus will be taking place from November 4 through to November 6 this year. Registration for all three days of the convention is still open.