Here is Aluma, the heroine of the game.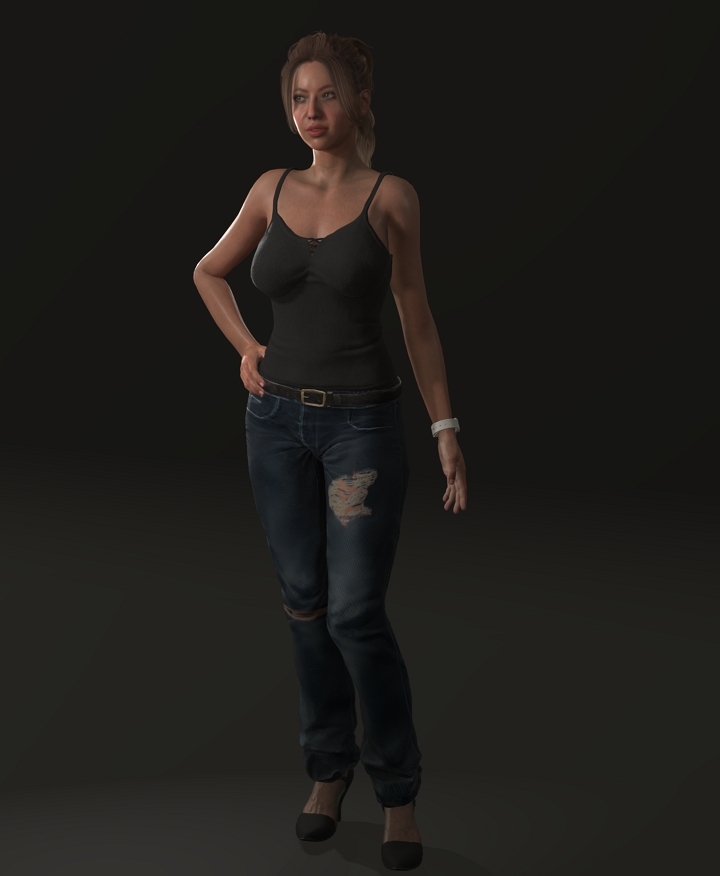 Motions
Pawns being a stealth game, Aluma can cover, sneak and crouch, besides walking and running obviously.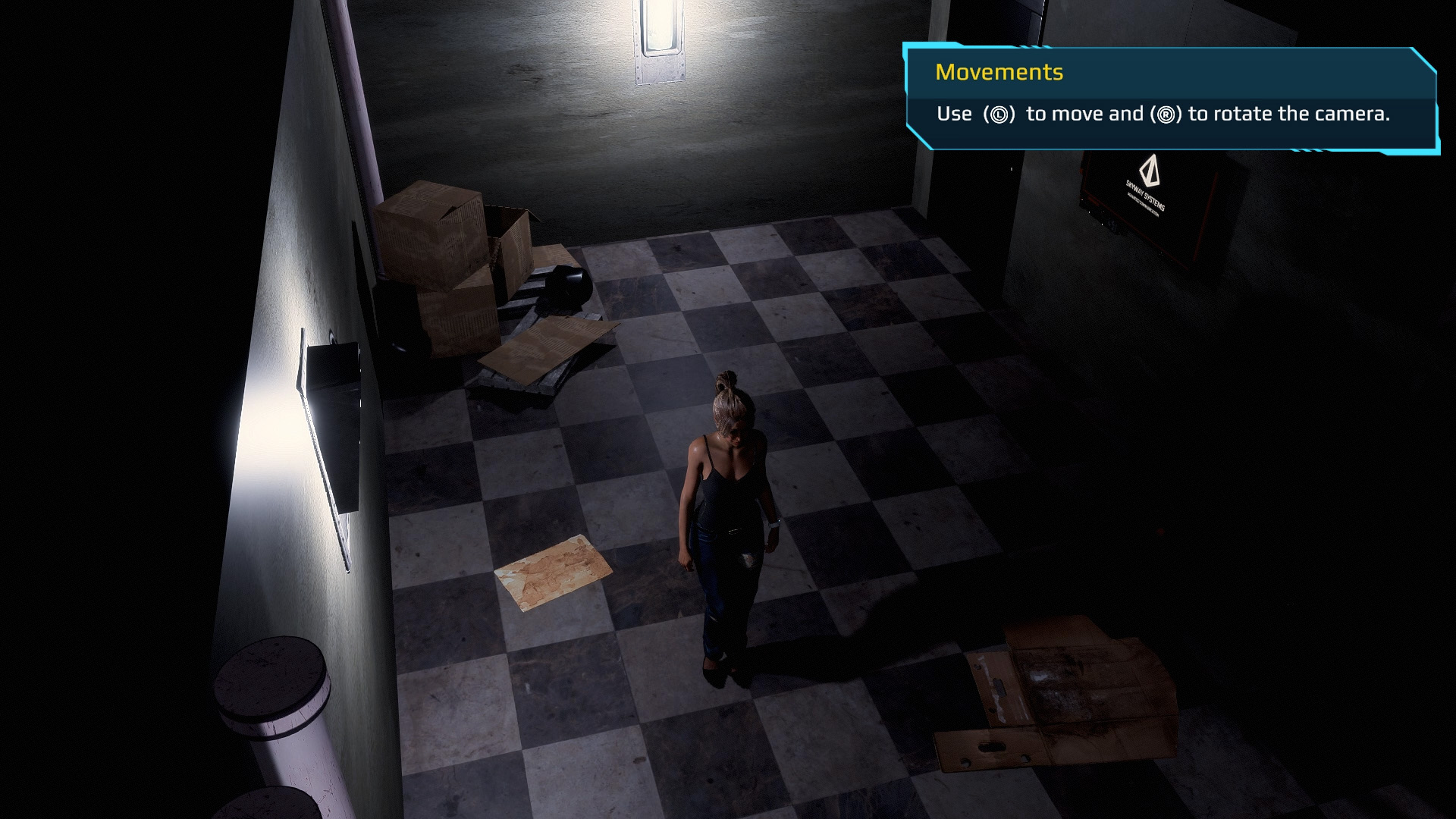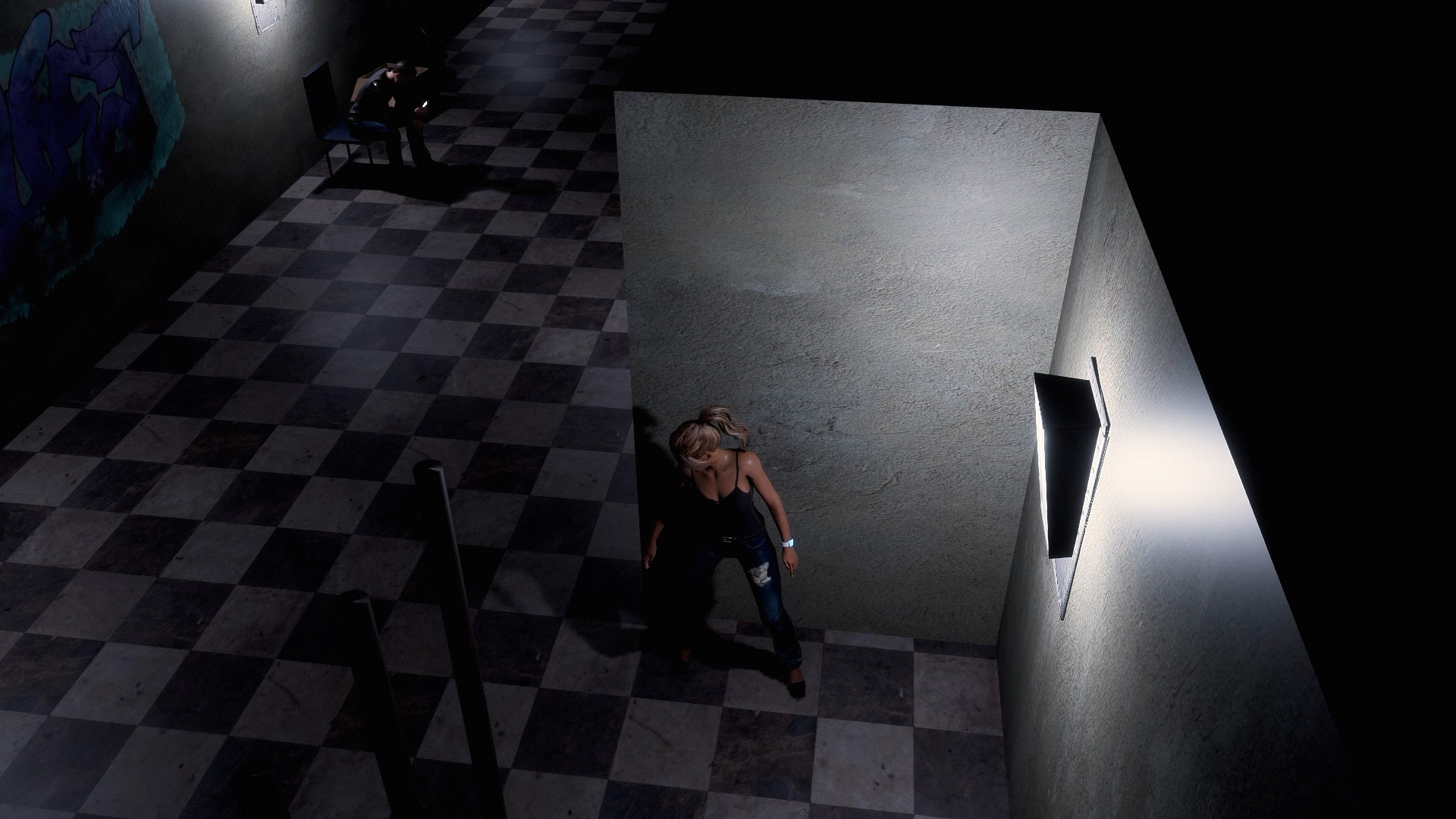 NPCs are triggered by visuals and sounds, consequently sneaking (or crouching) instead of walking or running make less noises.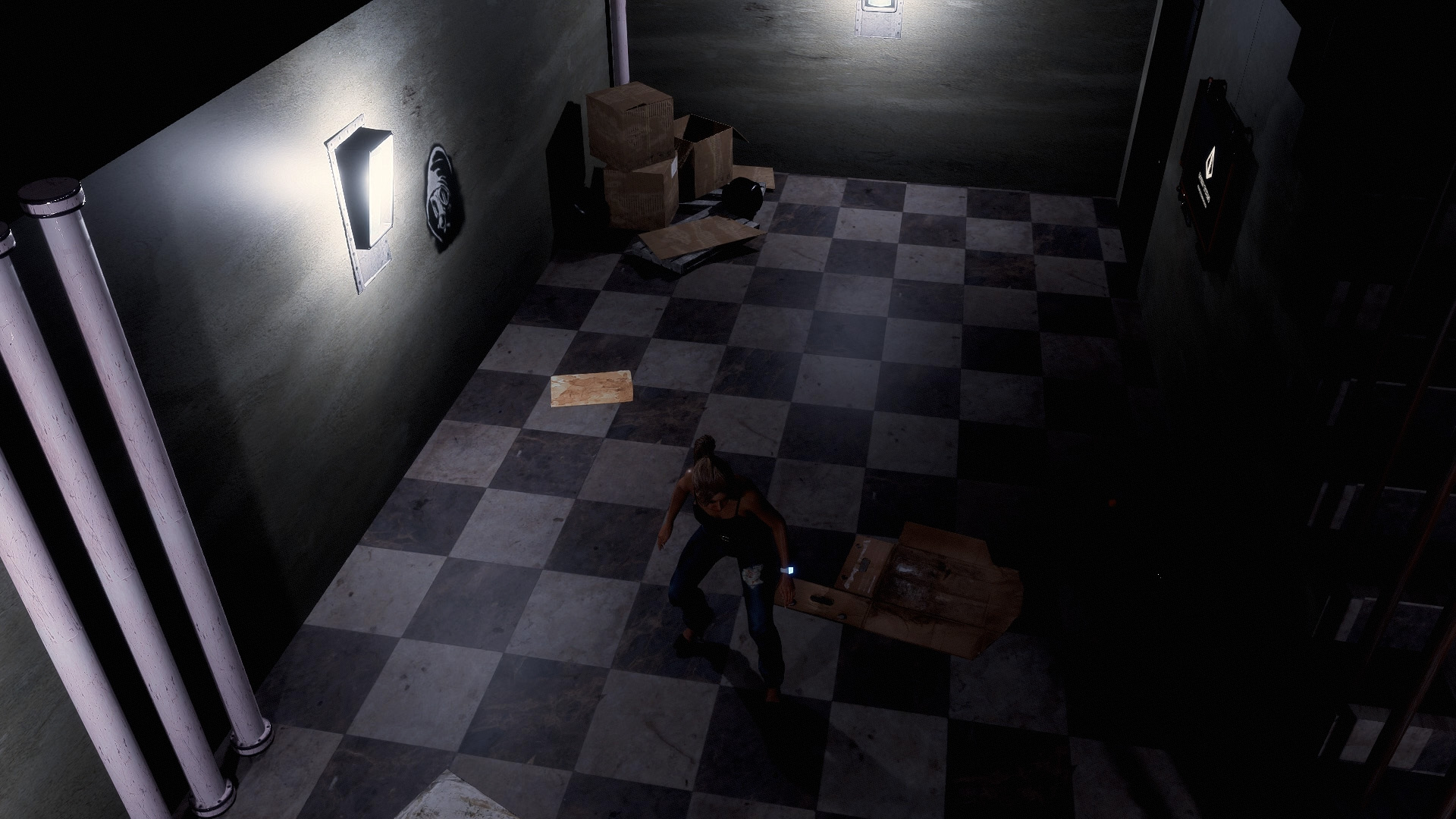 Depending of what Aluma is wearing, she will produce more or less noises or be more or less visible in dark places. In the image below she's invisible to NPC but localizable for the player by her watch.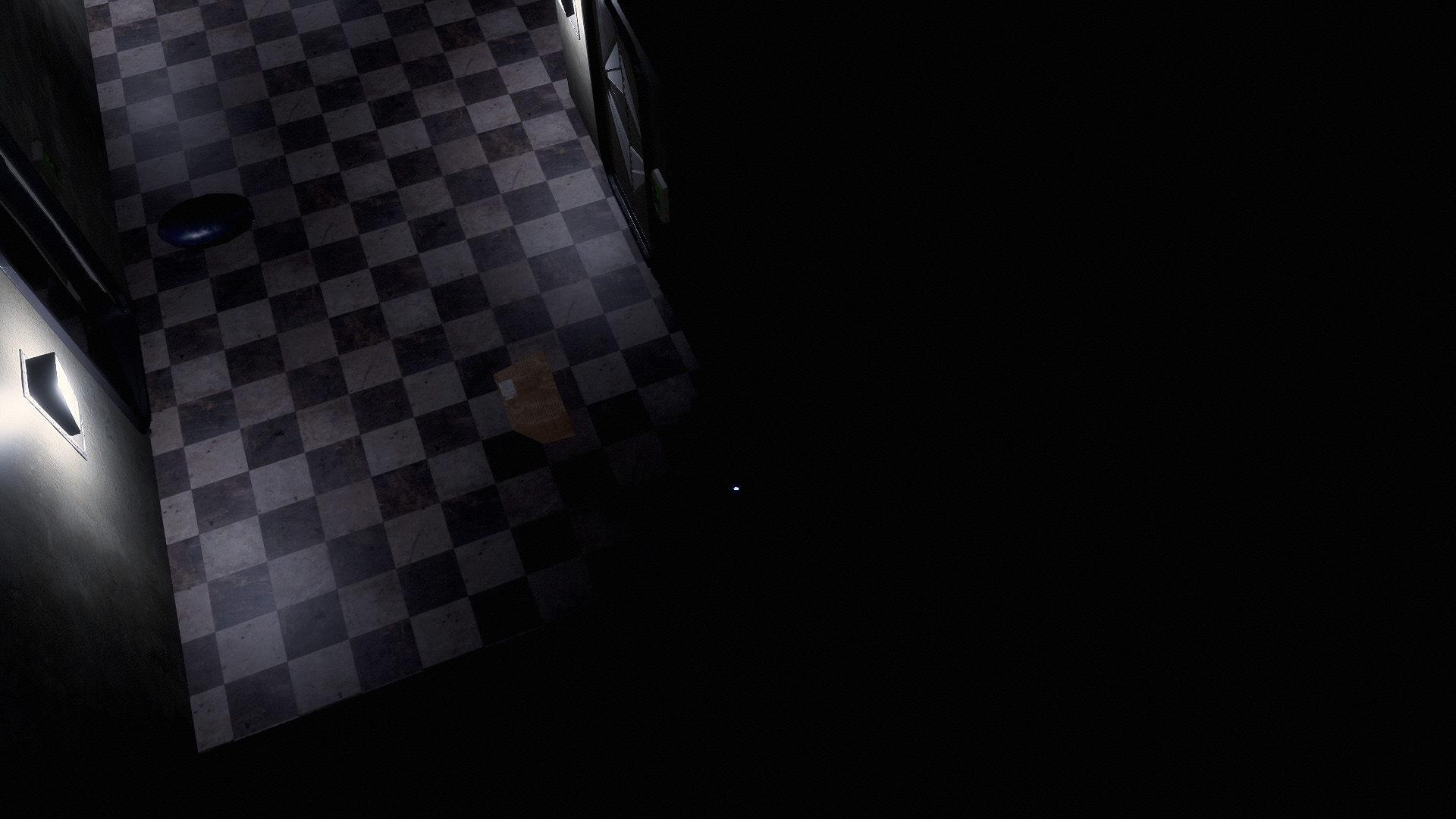 That's it for today. More on the detection system in the next post.